There are a number of positives to using Twitter, especially as a blogger, a writer or a marketer. The first is the obvious connection and communication with readers and followers. The second is the easy ability to have your work shared by others to their friends and the Internet at large. Finally, the third is the ability to monitor any brand name in real time.
Completely unique, Twitter provides a live update system that was the original, and is still unmatched. The simple, for example, use of hashtags has changed the way users can search and monitor information online.
If you want to get the most out of Twitter search, try these handy little tricks to get you there.
Twitter Search Tip #1: Eliminate Links From Results
---
Shortcut: [YOUR SEARCH TERM -filter:links]
Before: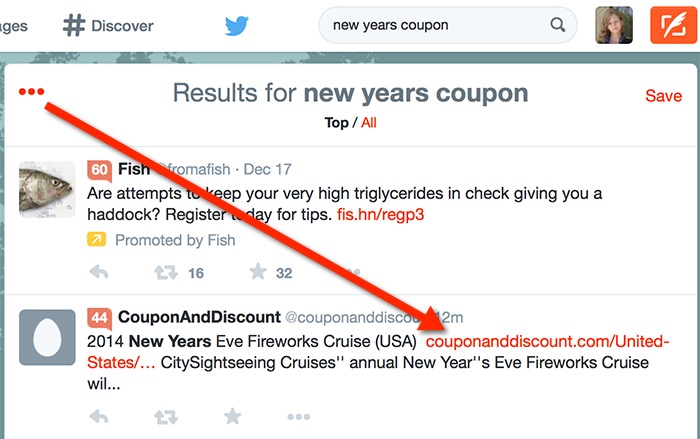 After: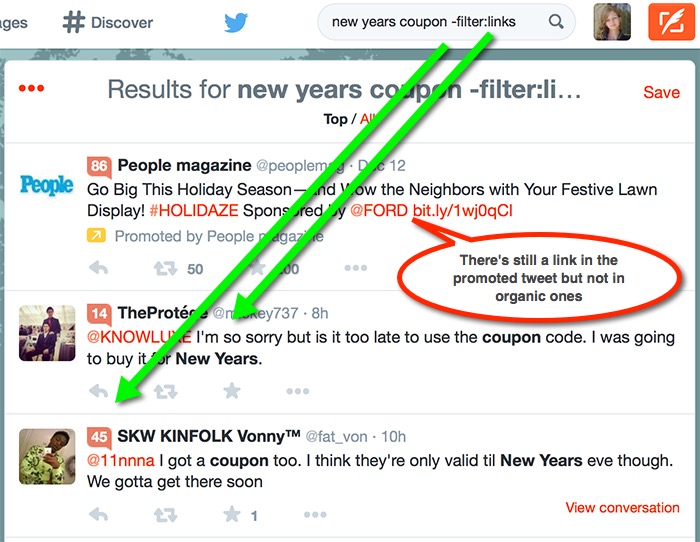 [As you can see, ads will override your search settings but there's no search command to eliminate that]
I have nothing against tweets containing a link. In fact, most of my tweets are linked to what I've written or read and want to share. But in many cases, filtering linked tweets out can be a good way to find genuine conversations.
That is why you should use the "filter:links" command. All you have to do is add a '-' before it, and it will eliminate all tweets containing links from your search results. So the final result would look like this: ["Search Term" -filter:links].
If, by some chance, you want to show nothing but the links that have been shared, you would remove the '-'. So the end result would be: ["Search Term" filter:links]. See? Easy!
Twitter Search Tip #2: Eliminate RTs From Results
---
Shortcut: [YOUR SEARCH TERM -RT]
(This one is especially useful if you click through to ALL results from TOP results and it works for "traditional" user-generated RTs)
Before: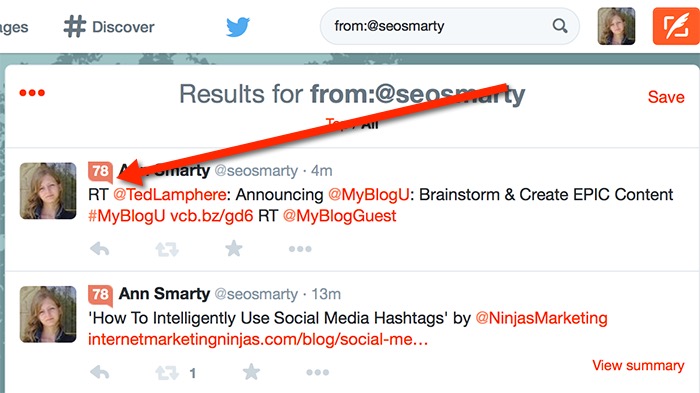 After: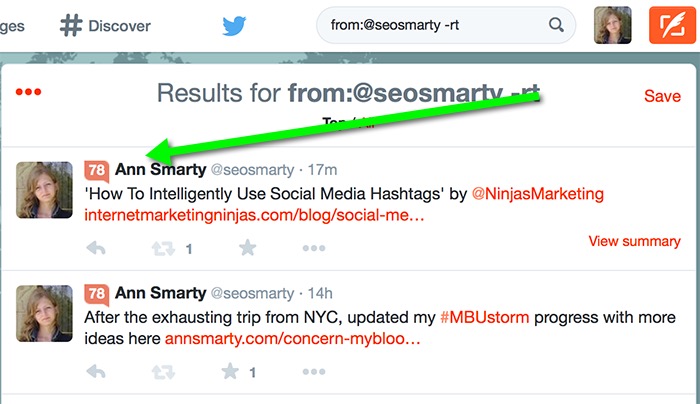 I recognize the importance and usefulness of retweeting. I even encourage it, because it is a simple way to get people to see a relevant message. But it may fill up my updates stream or search results with the same message over and over again, making me see the same link constantly, and sometimes many times in a row from different people.
Cleaning it up is pretty much the same process. You simply put in: ["Search Term" -rt]. This will eliminate all items listed as a retweet, and clear up the massive clutter it can cause in your personal update stream.
By the same token, you can see nothing but retweets by using: ["Search Term" rt].
Twitter Search Tip #3: Let Emotions Work For You
---
Shortcut: [YOUR SEARCH TERM 🙁 ]
Have you ever noticed how companies seem to be able to find your tweets to address concerns or thank you for endorsements? I have been contacted by customer support more than once based on what I said on Twitter (To be completely honest, I didn't hear back more than I did but I guess we are still getting there!)
You can do the same with your readers or customers. Whether negative or positive, it is simple to find feedback on Twitter based on you, your company or even your competitor (To track where they are succeeding or lacking).
All you have to do is to search: ["Search Term" 🙂 ]. This will show anything that has a smiley along with the tweet, which people use all the time. Or, you can use ["Search Term" 🙁 ] for negative feedback.

Further reading:
Conclusion
There you have it: three simple ways to use the Twitter search algorithm more effectively. All it takes is a slight tweak to your search terms, a small code and you are off.