Making sense of Twitter buzz is tough whereas responding timely to the tweeted feedback as well as making the most of everything with the positive sentiment – these two tactics combined can bring your brand awareness to the roof…
Note: This is a follow up to this article which you may want to check out as well: Control & Promote Positive Brand Mentions on Twitter: Custom Timelines, Lists and Favorites
In this article, we'll focus on the latter, i.e. curating and re-packaging the positive Twitter sentiment around your brand giving it wings.
The four tools we are sharing today:
Semi-automate collecting and featuring feedback
Build additional brand assets for you (with a good ability to rank and become additional landing pages)
---
Storify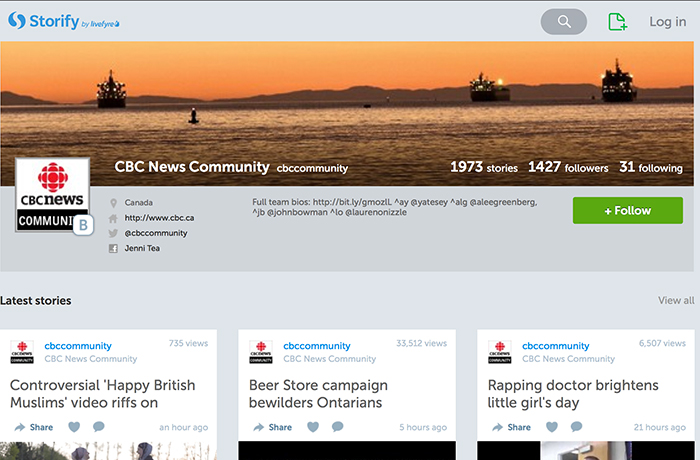 Storify works like a magazine. You can invite your users to subscribe to get updated whenever you publish a new issue.
Each Storify issue should be manually curated (using Twitter search results), so you have full editorial control over what gets published.
If you include Tweets that tag Twitter users, they will be notified (which is a very good brand- and following-building trick)
---
Scoop.it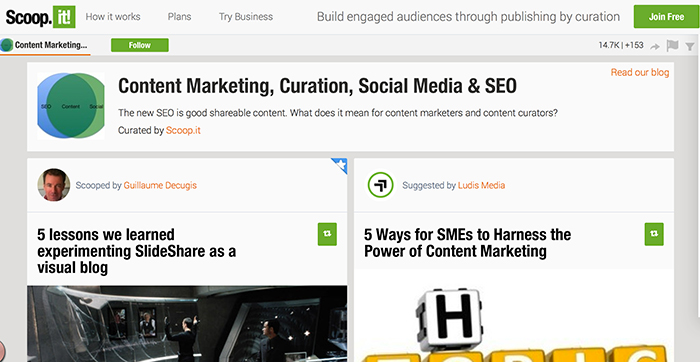 Scoop.it works somewhat similar to Storify (you manually approve what's added there). The big difference is that, instead of having multiple issues, a Scoop.it page consist of a never-ending stream of curated stories.
Scoop.it makes it very easy to re-share stories. It also ranks very well.
Scoop.it is a great way to build the community as you can encourage your users to suggest stories to be included into your Scoop.it
---
Paper.li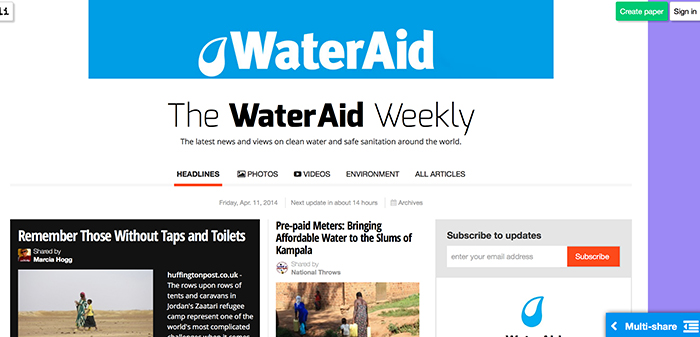 Paper.li is one of the oldest tools I am using for curating. You can read an interview with their community reader I did long ago for some insight on the platform.
Paper.li gets published automatically based on your search parameters and you can auto-announce it on Twitter as well.
The auto-Tweet announcing the new Paper.li issue tags key people that were mentioned there. It's another good way to re-connect with people using your hashtag, for example.
Their multi-share feature is also very neat: You can invite your followers to collect and share several of Paper.li stories with one click (something like bit.ly bundle feature) – which is yet another level of user-empowered curation.
---
RebelMouse.com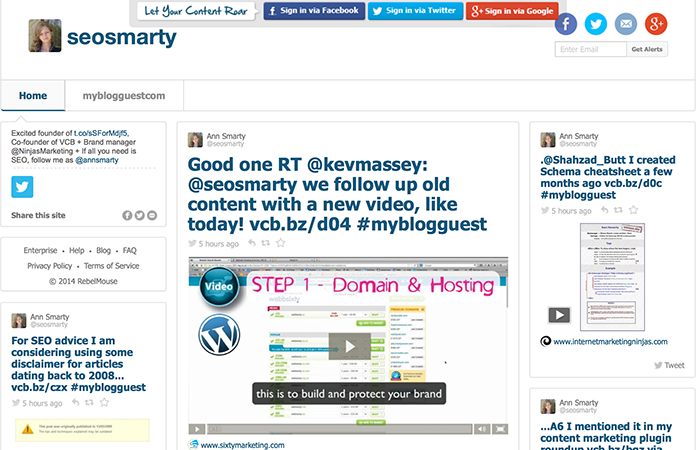 RebelMouse.com is my newest tool here. Like the above tools, it collects and re-packages your tweets pretty much automatically.
The great feature here is "Sections" that allow you to group tweets by topics, brand names, types of mentions, etc.
On top of that, you can also "Freeze" any of the updates to always have it on top (push your BEST testimonial there!)
Are there any other tools you would recommend for collecting and promoting Twitter testimonials?