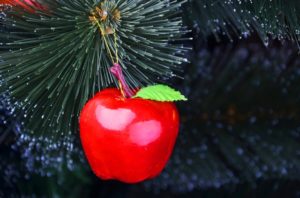 So, it is almost inventory time and many of us have holiday hangovers!
I know that I've spent a good deal of time shopping online and offline this year and thought I'd share some of the cool offline / online integration strategies and online strategies that I've seen this season.
1 – Receipt by email as part of the big box POS experience
---
Even for in-store visitors who are protective of their inboxes, this one is hard to resist, especially during the holiday season when you have to keep on top of fistfuls of receipts and gift receipts! Although this feature is well known by square users, it is great to see adaptation by big box retailers – I will be curious to watch after the season is over, if and how all that great email data will be leveraged.
2 – Free instore wifi for customers
---
I love my wifi hotspots, and I'm sure I'm not the only one! This year, I saw several retailers offer wifi hotspots in-store. Although, I'd be very curious as to what the level of usage will be, it is definitely an interesting trend.
3 – Innovative app features
---
Retailers are finding really exciting ways to allow people to use their devices to assist them with their instore experience. Some cool features I've seen this year included:
In-App Price Comparisons – Apps automatically compare against prices offered by competitors
In-store navigation – Use navigation features to navigate to what you're looking for, especially useful for really large stores.
4 – Holiday website hubs
---
For many websites, seasonal content is not handled as its own immersive experience. In a sense, the homepage becomes the holiday hubpage. As I was looking through some of the bigger retailers and retailers across a variety of niches, I saw an amazing array of methods in terms of handling holiday promotions on homepages.
All some websites had was one slider image with offers and just a few featured holiday products. Other websites changed their entire homepage became holidayfied. My favorite approach this year was devoting a section of the homepage that leads you into a holiday portal, especially for big websites that sell offerings for Holiday decorating, such as ornaments, plastic trees, wrapping paper and other holiday stuff. This created clear homepage user paths for visitors who are holiday shopping and those that were not.
Bonus – Creating Holiday Web Experiences By Audience Type
---
This is one area especially for website shopping where I feel that most of the websites that I looked at this holiday season missed the mark. Although many of the websites have holiday landing pages, many of them are low quality in several respects. Websites either did not have such pages and if they did, there was not even a user path from the homepage – not even on one that I looked at.
Beyond that many of the ones that did have a dedicated landing page, the landing page was very poorly optimized. Overall, I think for 2016, creating a better user flow on the website for holiday pages is definitely an opportunity for many.