Digital marketing is probably the fastest-changing marketing field out there: New tools are being built, more platforms emerge and more channels need to be included into your marketing plan.
How not to get overwhelmed while staying on top of the latest marketing trends?
Here are a few tools that help you scale and automate some parts of your marketing routine making you a more productive and empowered marketer:
Tools to Semi-Automate Marketing Tasks
1. Automate Your Email Marketing with Mailchimp
Email marketing has been predicted to die soon ever since social media networking was born. Yet, the two happily co-exist. In fact, email marketing has been growing steadily and getting smarter too: There's advanced segmentation options now, structured markup and marketing automation.
When it comes to the latter, don't get discouraged: It's easier than it sounds. It all comes down to reaching out to your customer at the exact same moment they are ready / most likely to perform an action. It cannot be done without automation, obviously.
Mailchimp is one of the easiest, user-friendliest platforms to try your hand at some basic email marketing automation. You can set triggers to send emails to your customers at the right moment. Those email triggers may include:
Send a follow-up email when someone entered specific landing page on your site
Email birthday / holiday congratulations
Send abandoned cart reminders
Send recurring emails on the same day of each year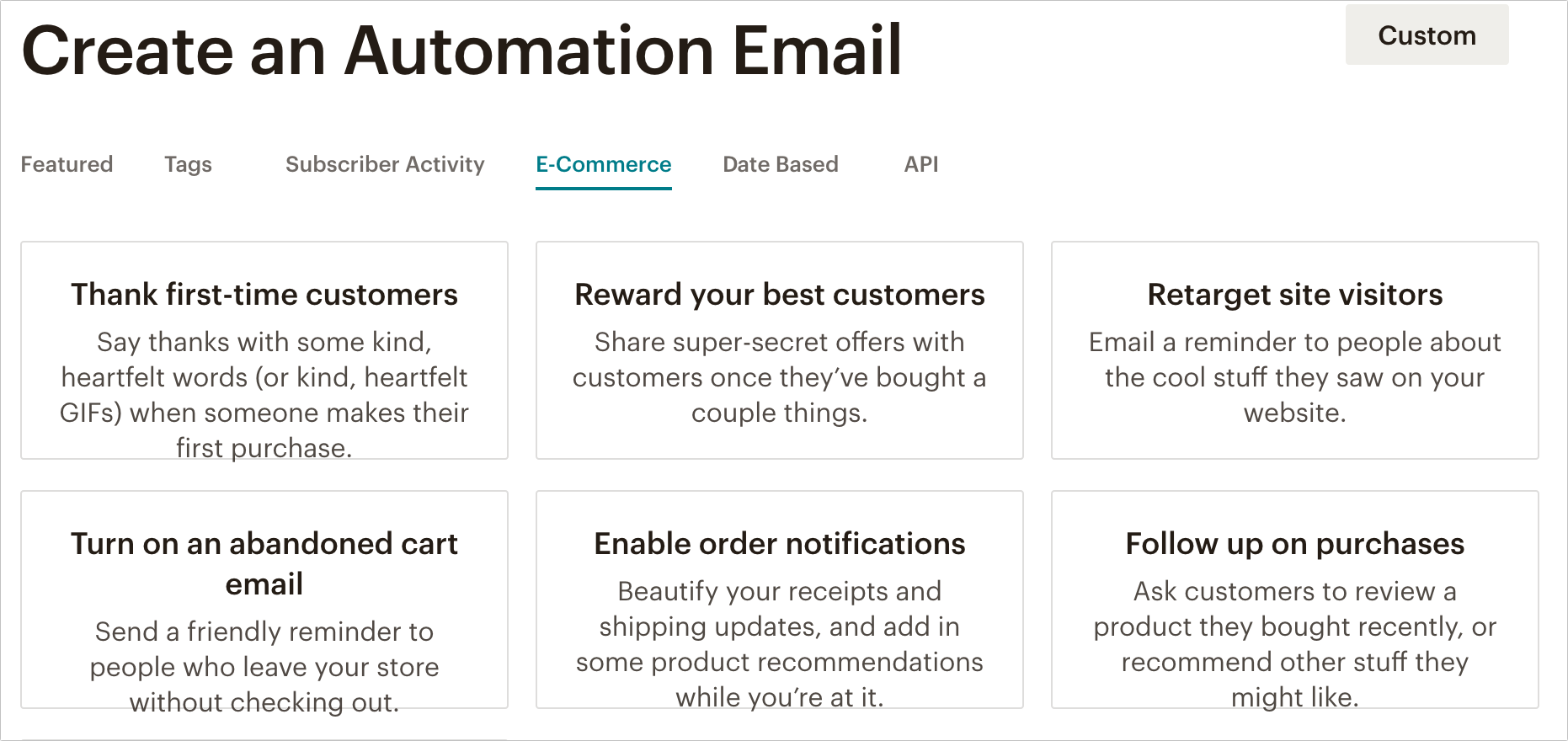 2. Automate Your Lead Generation Efforts with ClickMeeting
Webinar marketing is hard enough: It needs talented hosts, solid organization skills and the whole marketing team to manage. But do you know that your webinars can drive recurring value after they were live?
ClickMeeting is the webinar platform that helps you do more with your past webinars using their on-demand webinars feature:
Record webinars to create an on-demand library (to generate more leads)
Re-play recorded webinars from your library any time when the topic is the same (and only do a new Q&A each time): This is a great idea for recurring demos when you basically need to repeat the same thing over and over again.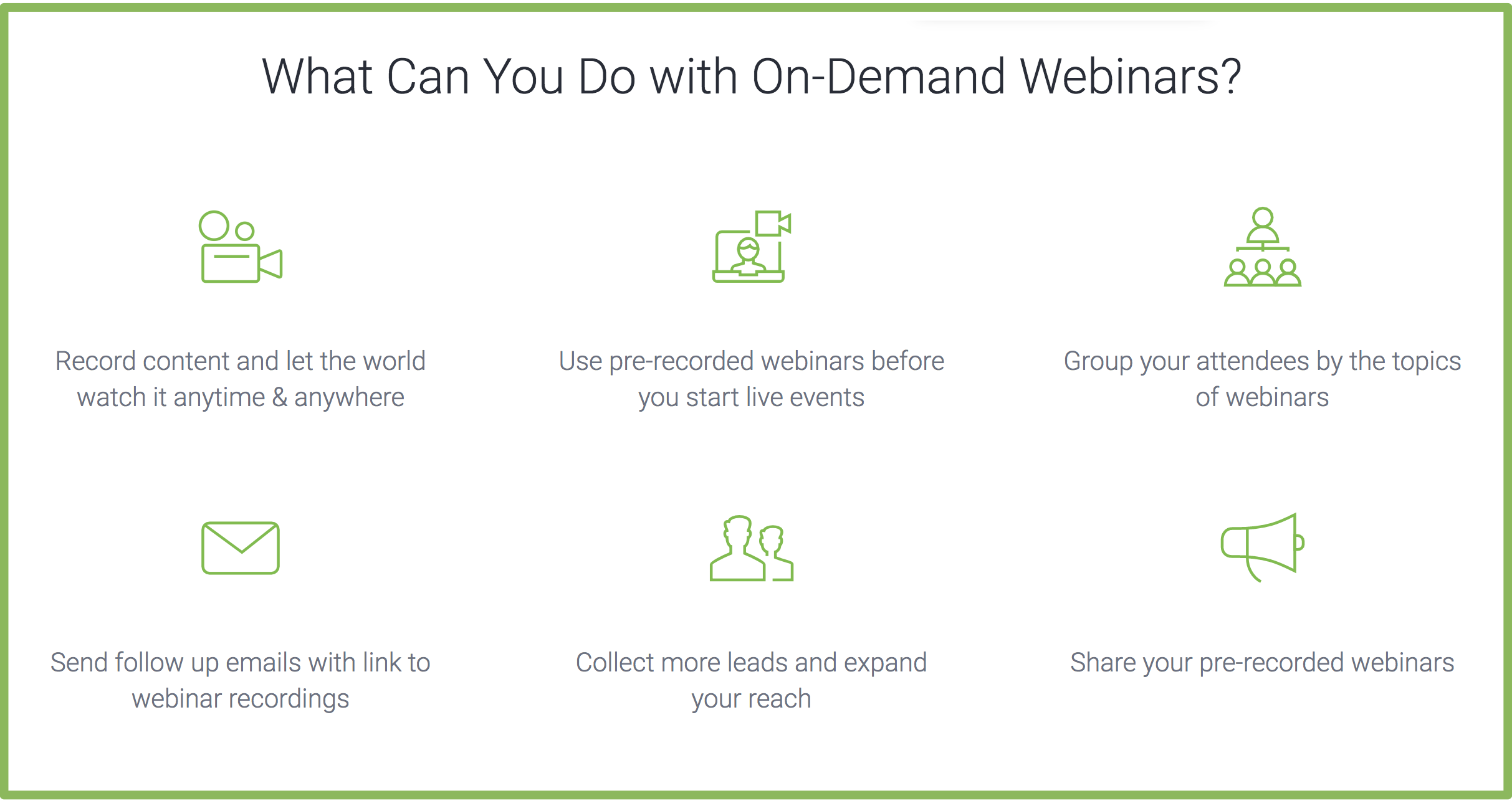 3. Automate Your Customer Interactions with MobileMonkey
According to a study by Twilio, 90% of consumers want to use messaging (i.e., texting, Facebook Messenger) to communicate with businesses. It's an overwhelming amount of customers who are ready to make a purchase but just need that final push.
How not to lose them without keeping your team online 24/7?
Automate the beginning of that conversation and, if needed, empower with real human conversation when your team is back online.
Facebook itself helps you automate some of those private interactions with customers through their Instant Replies and Away Messages.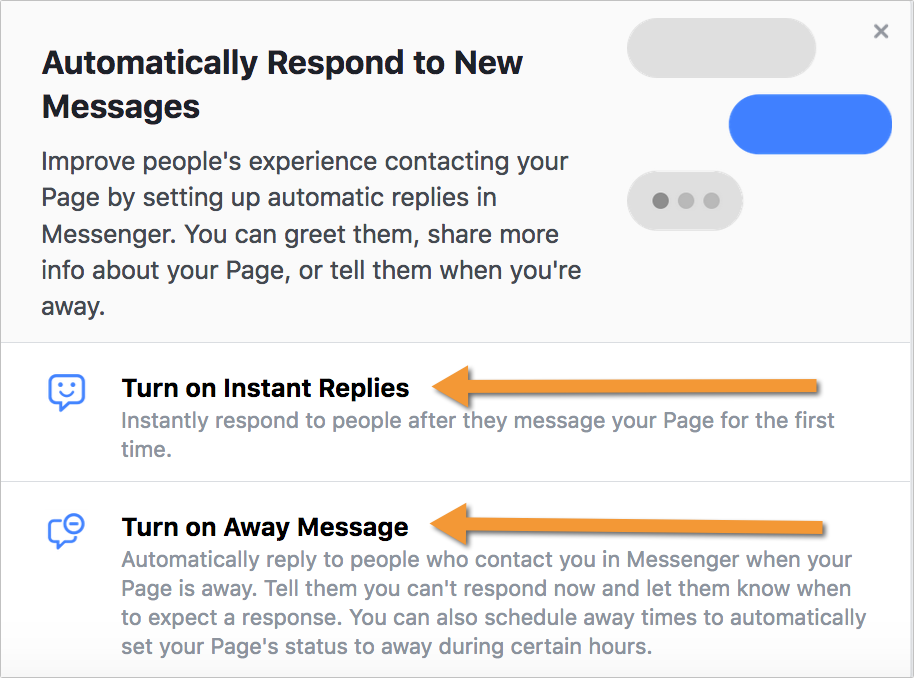 If you need more advanced interactions, try MobileMonkey: It allows to create Facebook Messenger chatbots that are trained to give your customers what they need at exactly the moment they are asking for that:
For example, it can send users to your on-demand webinar sign-up page whenever they are typing "webinar" when chatting with your business on Facebook: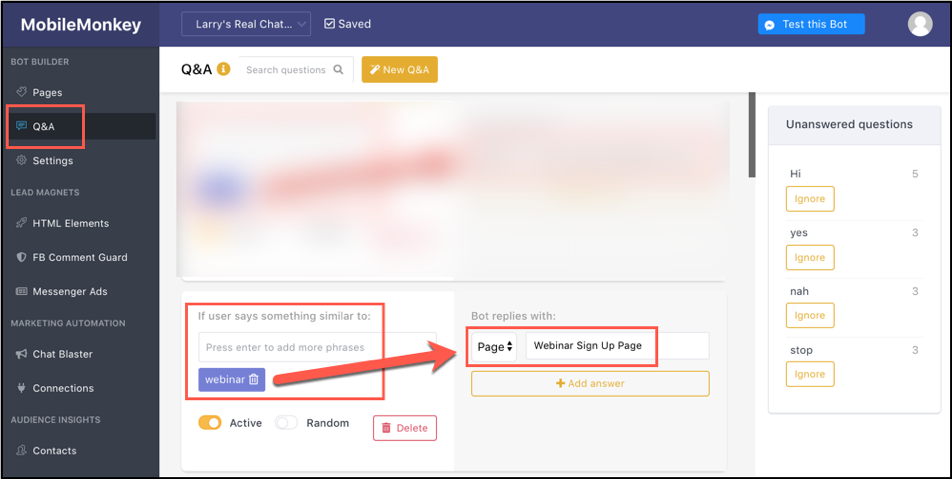 4. Scale Social Media Update Scheduling with Drumup or Mavsocial
You may be already promoting all your brand assets on social media but spreading that message once is not enough, especially when it comes to Twitter.
According to various studies, the average lifespan of a tweet is not more than 20 minutes. Even with impressive and engaged following base, you are only reaching a fraction of your Twitter audience with one Tweet at a time. That's when recurring tweets come in handy.
A great way of using recurring tweets is by publishing eye-catching images with evergreen quotes that your audience will always find valuable. While you're at it, make sure to brand those images with your logo to gain more brand awareness. If you don't have a logo yet, check out the Tailor Brands logo maker to quickly generate one.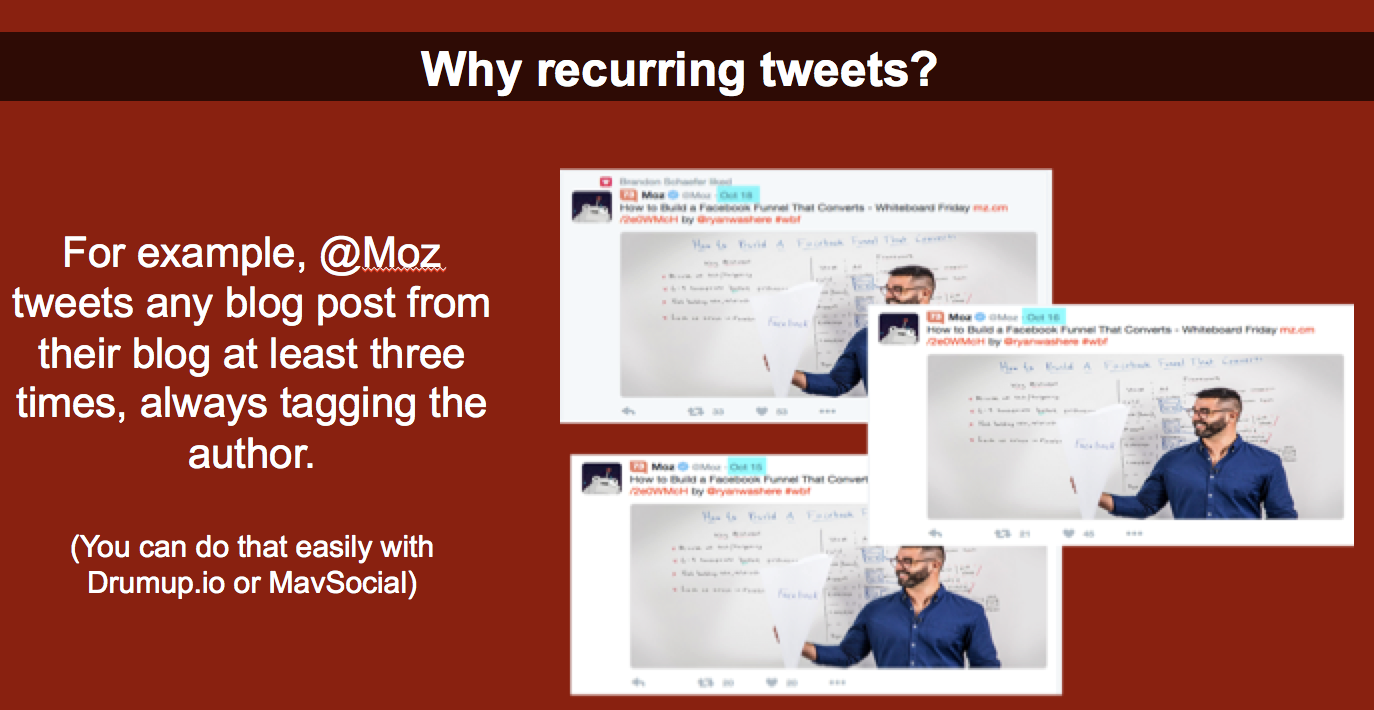 You should schedule recurring Twitter promotion for the same content assets far into the future to happen on different days of the week at different time slots of the day.
Drumup and Mavsocial are two great tools that make it easier for you: Add one tweet and they will spread it out across your Twitter schedule to help you reach most of your audience: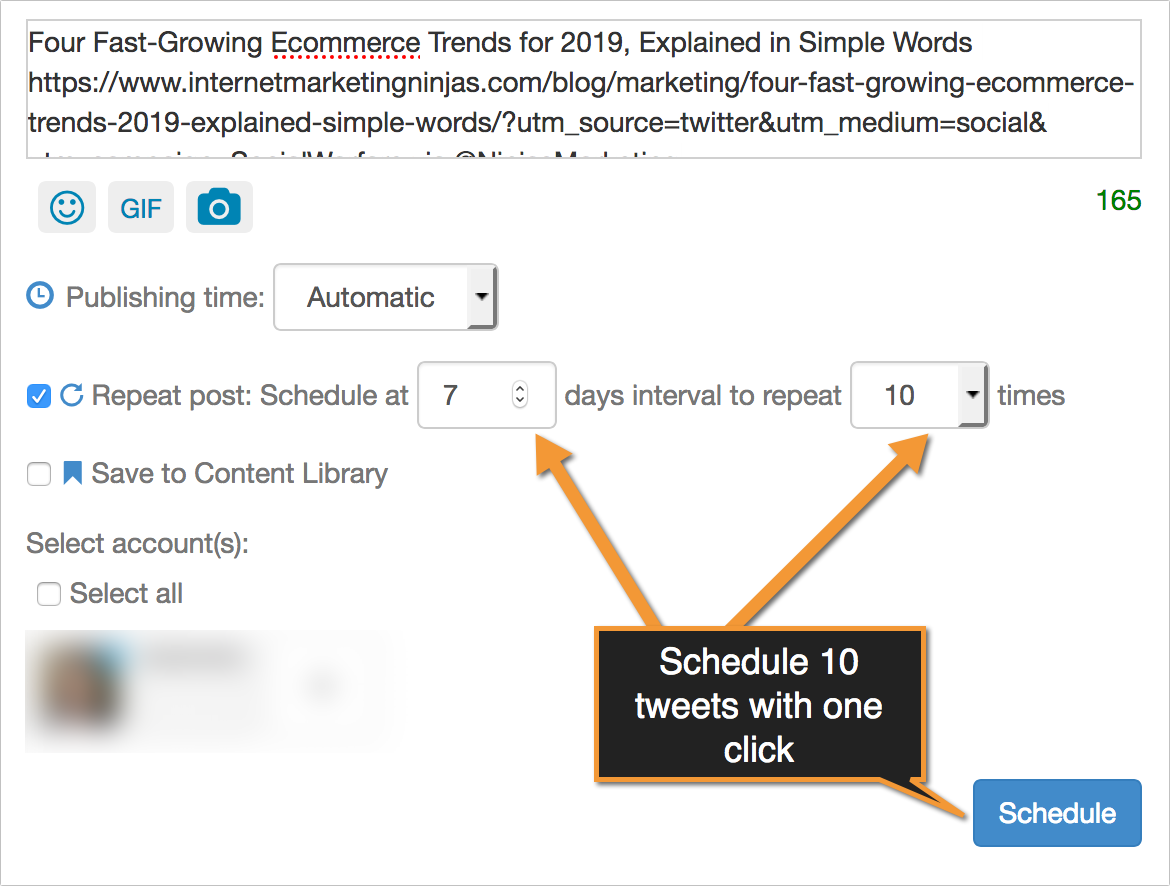 Tools to Send Instant Alerts: Emergency Preparedness Tools
5. Get Instantly Alerted of Any Anomalies with Sisense
There's so much that can go wrong with your online business at any given moment. Getting instantly alerted is basic disaster preparedness.
And most of the things you need to know about especially quickly can be quantified using a business intelligence platform. These could include abnormally high clicks within your PPC campaigns (e.g. all originating from one geo location and bouncing out within a few seconds of the landing page load), an abnormally long customer support thread, an abnormally large order. Those abnormalities can mean both a good or a bad thing but in most cases there's some type of action that need to follow (e.g. a personal follow-up email, an escalation to a different department, a quick bug fix, etc.)
The Sisense BI platform allows you to link up any number of structured and unstructured data sources to your account, allowing you to build dashboards for monitoring the metrics that matter to you most for ongoing growth.
The platform also supports chatbots and voice queries for queries and updates on the fly, while its real time alters, called Sisense Pulse, enable you can stay in the loop on your most important KPIs across all your dashboards. With Pulse, you'll get alerted of important anomalies that are going on right now.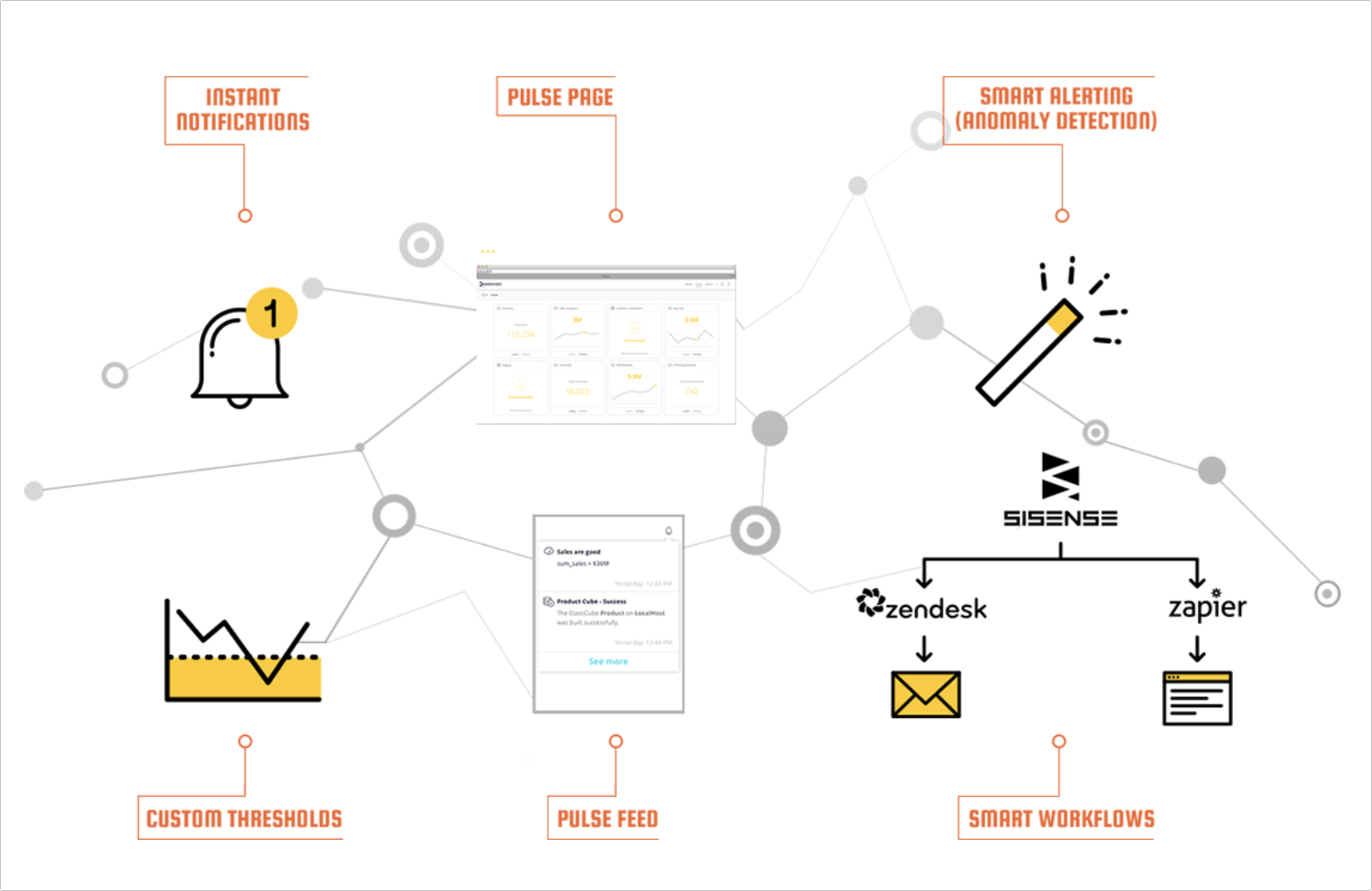 This allows you to stay on top of everything, from marketing campaigns to customer interactions without having to go through dozens of dashboards and stats all day long. It can also automate the immediate action (e.g. a personalized email) and workflows (for your teams to know exactly what they need to do immediately).
Alerts allow your team to take immediate action when important business changes occur.
Alerts can be easily integrated into a third party application, such as Zendesk, Slack or Zapier
Alerts can be delivered as push notifications to your mobile device for you to act immediately


---
6. Get Alerted Immediately When Your Site is Down
Downtimes happen to the best of us, even huge corporate sites. We've all seen downtimes happen to Facebook, Google and even Twitter. The key is how fast you react.
Pingdom instant alerts allow you (as well as your dev team) to get alerted immediately when your site is down for whatever reason. The alerts are delivered in emails and text messages for you to never miss them: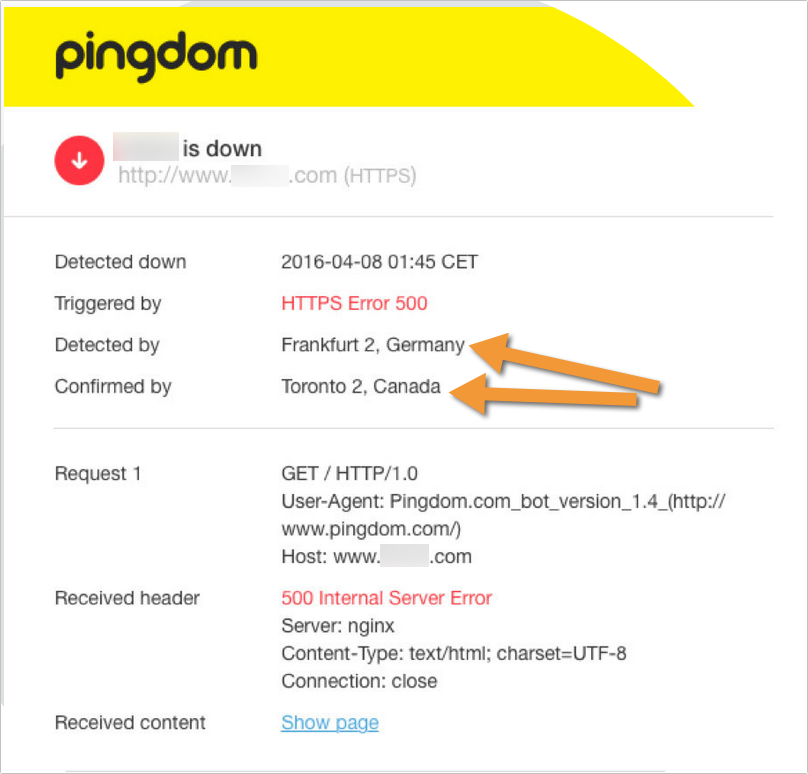 It also checks your site from different IPs from around the world and alerts you whenever your site is inaccessible in a certain location, not just globally. On top of that, the platform monitors both desktop and mobile performance. The latter is crucial in the age of Mobile-First Indexing.
7. Get Alerted Whenever Your Site is Hacked with Google Search Console
If you have a website, it will be hacked one day. It's inevitable. The sooner you understand that, the better.
Yes there are ways to make it more secure, but you can never be 100% secure when you are online.
I've tried all kinds of security notification systems, and Google seems to be the most reliable. It's the fastest and it includes all kinds of hacking attacks out there. Google's malware alerting system is the most convincing reason to get your site verified with Google, in my opinion.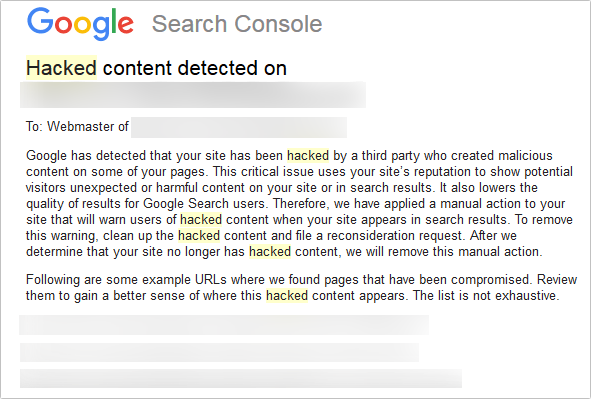 8. Get Alerted of Your Looming Reputation Crisis with SentiOne

Reputation management is a must, we already know that. Whether your brand is actively interacting on social media or not, your customers may be publicly discussing your business on social media. And with there, there always comes a risk of social media reputation crisis.
How fast you are there to manage the crisis usually determines how successfully your brand will be able to get away with it. Therefore social media monitoring alerts are so important.
SentiOne is a solid reputation management platform that sends highly targeted email alerts whenever your brand is being discussed online. The mentions in the email are categorized by sentiment which is very useful when it comes to quickly spotting if anything weird is going on: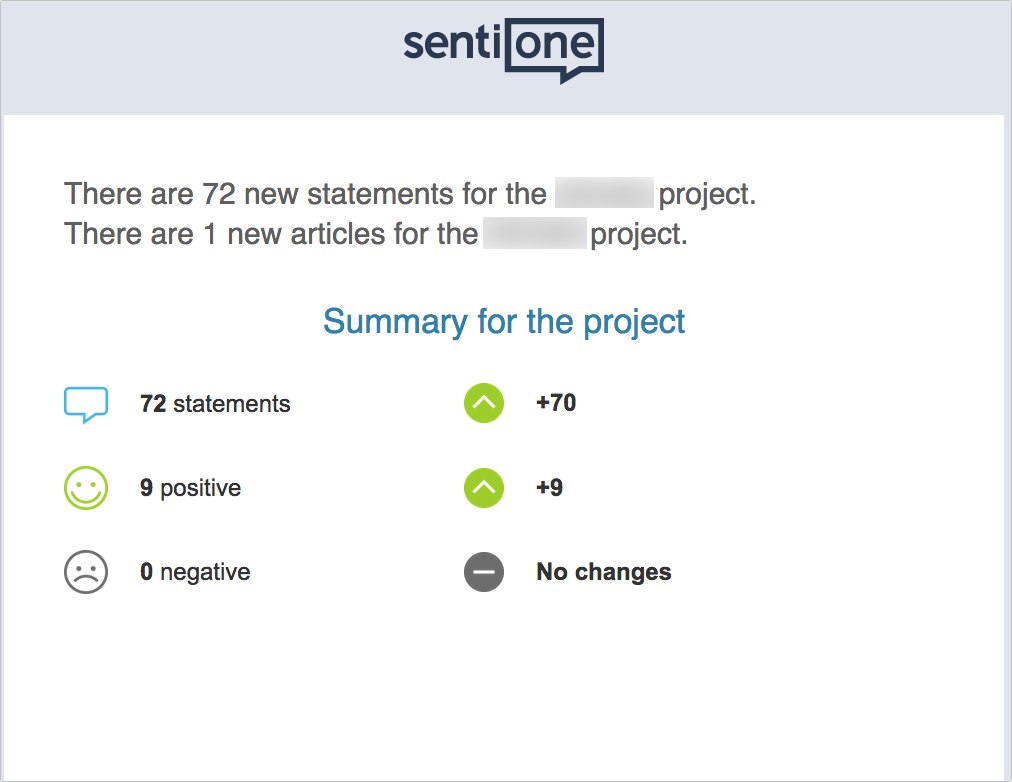 9. Get Alerted of Traffic Anomalies with Google Analytics Instant Alerts
Finally, traffic fluctuations are normal but you still want to be alerted whenever they happen to be on top of that. Google Analytics Instant Alerts is an easy and free way to enable those alerts for your sites.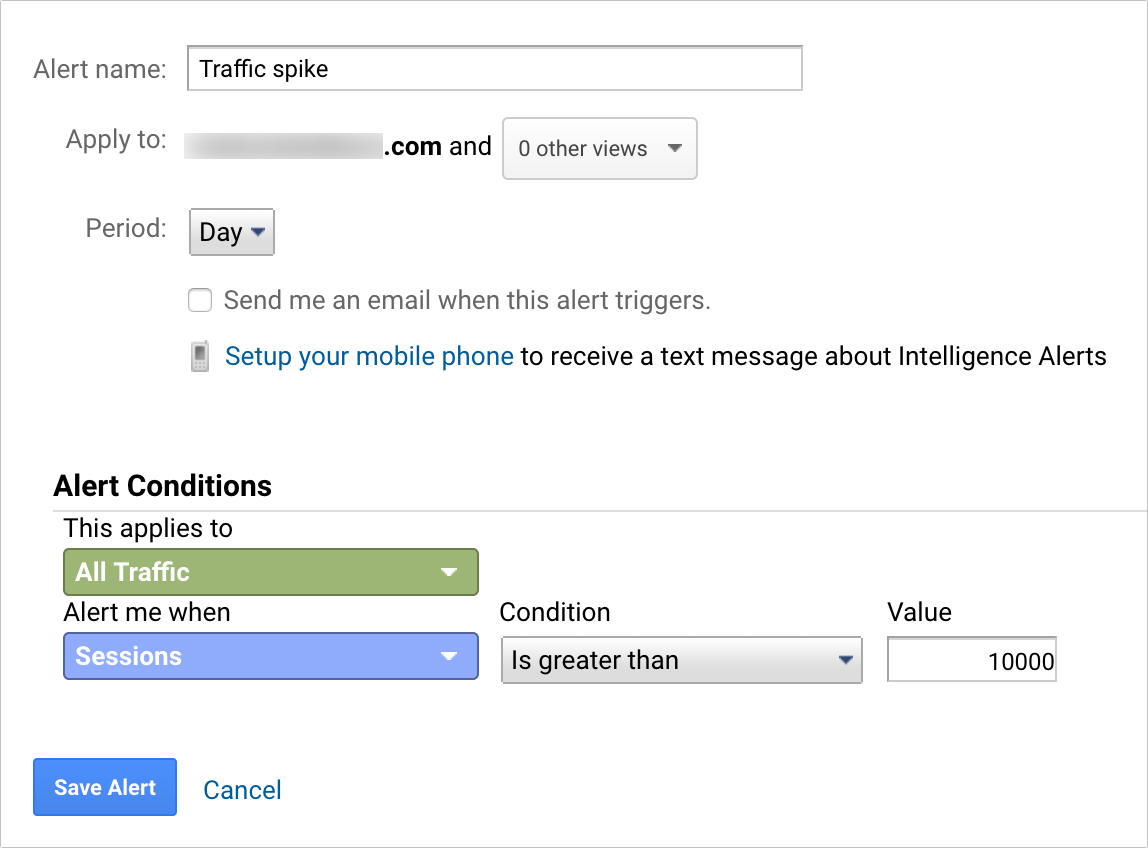 Which tools are you planning to use in 2019 to better scale and organize your marketing? Please share!