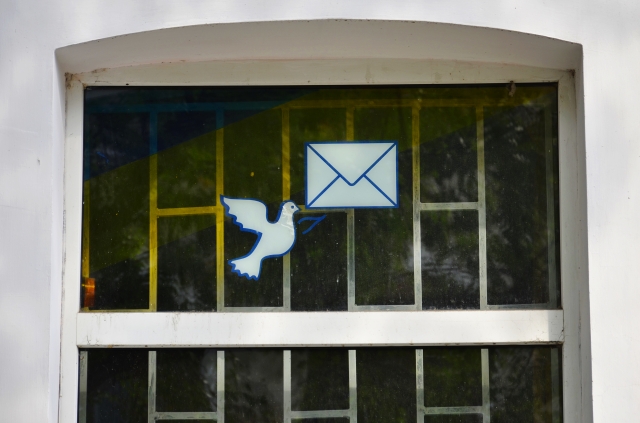 No matter where you are in our promotional stage, you need to build yourself a good email list. Here is why: emails go to people. They go directly to their inbox, on their request, and provides them with important information and links, while giving you a chance to sell to them. All while you go to them, not the other way around.
With social media, you are competing with constant content from others around the web. On a Twitter feed, your tweet can be lost in an instant. On Facebook, it may never even reach their primary page. Pinterest, Google+, and LinkedIn? Same problem.
But when you use an email to connect, you are going right to their inbox, where they check every day. There are no distractions, as they will take more time to go through messages they find interesting or engaging, without flipping over to that cat video their second cousin tagged them in.
How to Build Your Email List
There are a lot of step-by-step email-building tutorials out there, but they make it a lot more complicated than it needs to be. Building an email list is as easy as just gathering names. More important is the work you put in to let it grow.
Here are some tips to take your email list from zero to hero fast.
Tip 1: Create A Call To Action On Your Website
Your biggest asset for a mailing list is your website. Your sidebar or footer can mention your list, or allow them to sign up for a newsletter. You can create a popup when they visit a page that asks them to sign up. Not to mention, you can put a CTA at the end of blog posts, telling them that they will never miss an update or important information again.
Just asking people to sign up will give you a lot of results.
Tip 2: Use Social Media To Drive Traffic
Social media is an important marketing tool, but also a tool for traffic. People click links to websites, they follow those links to your content, and from there you can advertise your mailing list. That is how the two can be incorporated into a combined strategy. Then you can increase your social followers by promoting your profiles in your emails.
Tip 3: Create A Landing Page
A good landing page is worth its weight in gold, especially when it comes to gaining email signatures. It is attractive, to the point, and creates a direct link to you and the user. According to research done by Search Engine Land, the conversion rate of landing pages can be as high as 5.31%. You should consider creating one specifically for your mailing list.
Tip 4: Use Registration For Perks
Having content that is only accessible by members is a great way to get people on a mailing list. It could be for special content, ebooks, videos, or posts that have more information that the usual articles posted on your site. They have to give you their email address to gain access.
You can also offer discounts and other perks.
Tip 5: Host A Webinar
Webinars are becoming increasingly popular, especially free ones. Not only does this offer you a chance to expand the content you provide, but it also gives you a great email mining opportunity. You can even provide "materials" for the webinar, such as resource lists that will be helpful to those who watch. So you will have permission to begin sending emails on a regular basis, in a more creative way than your average newsletter.
Take It To The Real World With QR Codes
If you provide a tangible product, or if you go to a lot of events that allow for networking, you should consider creating a scannable code that can be used through a smartphone and immediately signs people up for your mailing list.
Plenty of people have code scanners now, as they are offered free on both iOS and Android platforms. So start expanding into the real world, so you can target an even bigger audience.
If you have business cards that you have out locally, this is an absolute must. Just imagine how many people you can attract in your own neighborhood!
Tools For Creating Your Email List
If you want a professional tool that will help you send emails more easily, you can try these. They offer both email list building, custom newsletters, compatibility with design editors, and monitoring software for seeing your reach and success.
Customer.io: A pricy option in comparison to many others, it is also a lot more thorough. You have the option of four different accounts, starting at $50 per month for 5,000 profiles, and a per profile cost for anything after that. It send 10,000 free emails, and then adds to the bill as you increase your use. The higher the account, the more content and profiles allowed.
Campaign Monitor: This service is cheaper, and works with both a basic and unlimited account. You have a set amount of subscribers, and then emails you can send to them. It starts at only $9 a month, or you can pay per campaign.
MailChimp: With three plans to choose from, MailChimp will tailor your plan to your needs. So pricing will depend on your selections and what you can budget, making it more customizable.
Conclusion
Having a mailing list is crucial, and also rather simple. The sooner you get started, the sooner you will reap the benefits. So get started today, because every day counts.
"Let's get to basics" series: