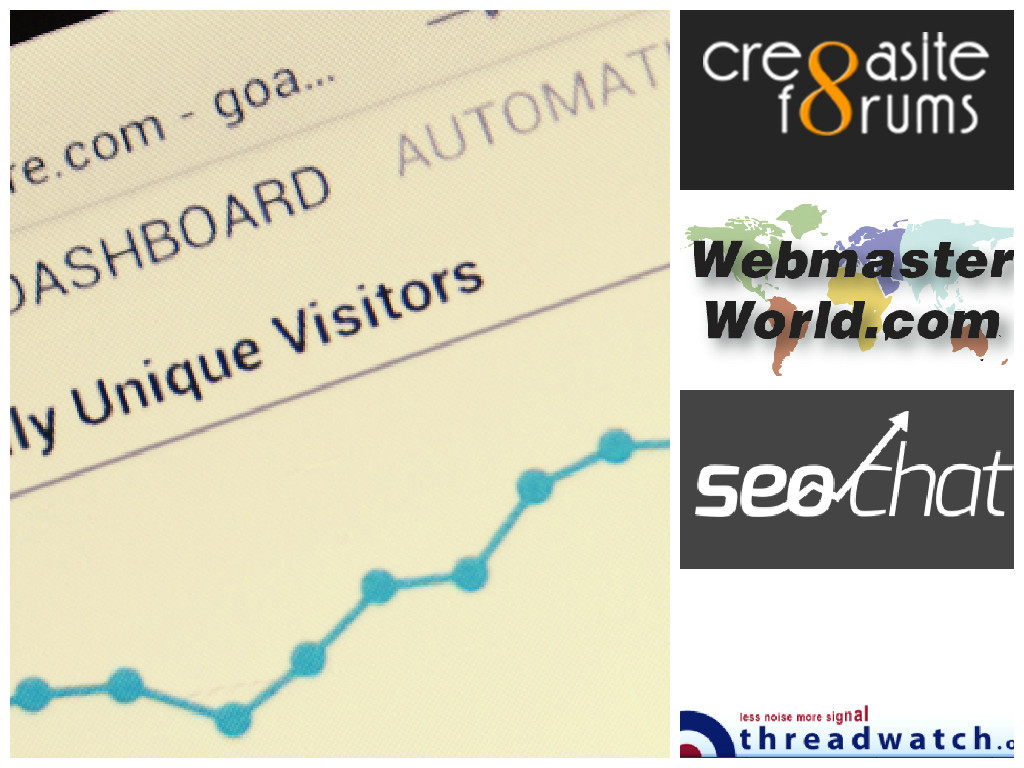 Speculation and evaluation of big changes in search are all over the communities this week. The way we get search results could be evolving in major ways, and potentially very quickly.
Tweets are already in the SERPs, mobile-friendliness will be playing a much bigger role in less than 2 months and Google products and teams are starting to shift. Looking forward, the idea of Knowledge-Based Trust changing the way sites are ranked is emerging. And with the rampant growth of the Knowledge Graph, a change could be closer than we think. It all adds up to some big changes and big opportunities in the future. Share your speculations on the threads!
Ranking Pages On Facts, Not Links
A Research Team from Google has recently published a paper discussing the notion of Knowledge-Based Trust (KBT) as an "alternate way of determining the quality of web pages by looking at how accurate they are". In this method, external signals like links would count less and accuracy would matter more. The process would involve Google comparing the facts it finds on web pages to facts it has are stored in its own knowledge base. The new rankings would reward pages deemed more factually correct. But this suggests it's not just each individual page that would be evaluated and the trustworthiness of other pages on the site could factor in as well. Of course truth is not universal and deployment may be more topically oriented.
This is also a methodology that could be used in tandem with current ranking methods, and not necessarily in place of them. The possible ramifications of seeing KBT as part of the typical algorithm would certainly have far a reaching impact on searchers and businesses alike. Does a change like this excite or scare you?
Google To Show Tweets In Serps = Why?
Google announced early last month that they would be showing Tweets in their search results in real time. The ideal is to offer users instant access to the most up-to-the-minute news and conversations, but is that how it is playing out in reality? Some users have been less than impressed with the Tweets showing up in their SERPS. Have the Tweets you've seen so far been useful or a distraction?
Mobile or Not Here We Come.
An announcement late last week from Google adds further context to the recent wave of outreach to Webmasters informing them that their websites were not measuring up in terms of mobile access. The blog post on Google Webmaster Central announces that as of April 21st they will be expanding their use of mobile-friendliness as a ranking signal. This means that users will be more likely to be served websites that offer a better mobile experience. The impact will be global. Could this be a major rankings shake up? Chime in.
DuckDuckGo Instant Answers Goes Multilingual
One of the newer players in the Search game, DuckDuckGo is spreading its international wings. Their instant answers feature provides immediate access to information with "Zero Clicks", some of the offers have traditionally been common queries like weather, music, recipes and even a stopwatch. This new development provides instant answers in German, French, Polish and Czech by pulling from Wikipedia. If your web browser is set for any of these as your preferred language, you should automatically begin to see your instant answers in that language.
Bradley Horowitz Is Now Running Google+
With all of the changes Google+ is going through, it's not surprising to see a change of leadership as well. Techcrunch reported, and confirmed, that David Bresbris, former head of Google's Social and Identity product has been replaced by Bradley Horowitz, a long term VP of Product for Google+ . The official statement discusses Horowitz's excitement about working with "Photos and Streams products". The recent changes in Google+ and Hangouts and the staff associated with these enterprises, are all likely a sign to expect more announcements from Google in the near future.
Can Google's YouTube Ever Turn a Profit: Revenue Up From $3 billion to $4 billion
YouTube remains the leading provider of video content online but is it making money? While revenue is on the rise, going from $3 Billion to $4 Billion, numbers that should indicate a windfall for the platform's owner Google, apparently that's still not enough to put them in the black. This indicates a high cost of operation for the video juggernaut, and an inability to fully monetize the enormous user base. In 2015, YouTube will be looking to follow up the success of last year's premium ads program with additional ad targeting. What do you think, if you were YouTube how would you turn over 1 billion users into several billion dollars?