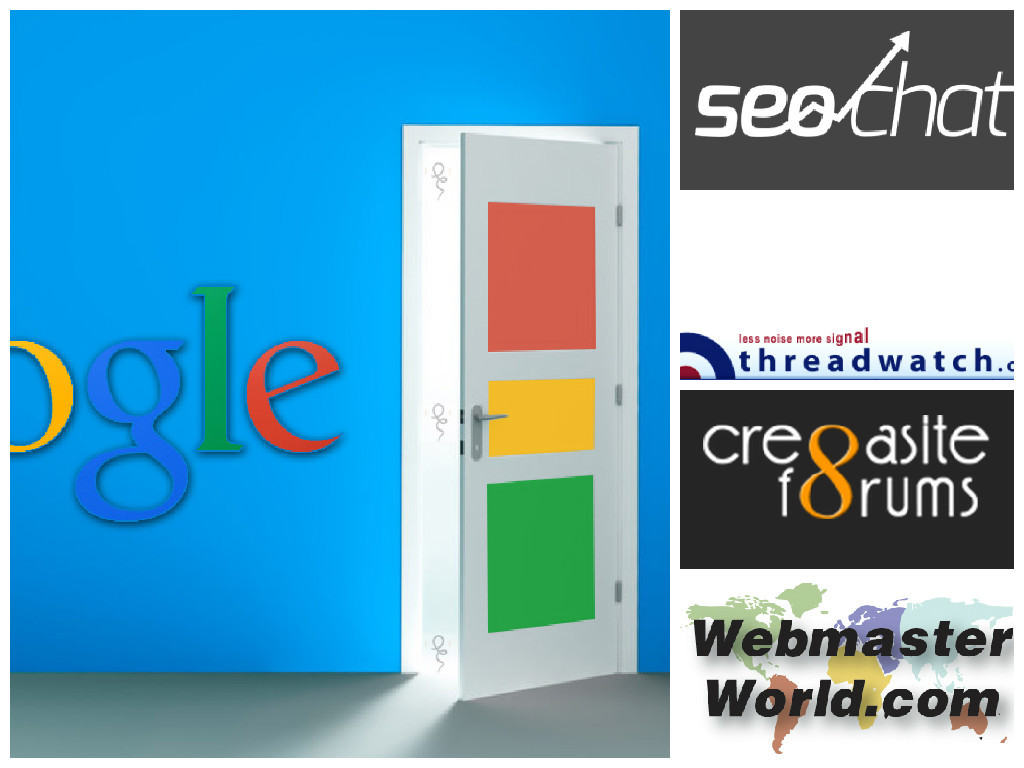 It's been a Google news heavy week in search with announcements and changes dominating the discussion. From algorithm changes to new WMT features and yet another nudge toward mobile friendliness there is a lot to do and consider in the very near future. With Google in a communication overload it's a good time to start considering your long term strategy. How do you think these changes will affect the Search Results? Are you ready for the upcoming changes?
Google to release algo update targeting doorway pages
This week Google announced a new algorithm update. The change is likely to take action on a "long-standing view that doorway pages that are created solely for search engines can harm the quality of the user's search experience." The official post also provides additional insight into the kinds of pages that might fit the definition of "door way pages". The announcement form Google is a more proactive approach to upcoming changes giving websites an advanced opportunity to evaluate the quality of their page content before ranking changes become apparent. With this next change imminent there is much speculation over what may qualify as a doorway page and what the impact could be on the communities and throughout the search industry.
Google Strongly Urges Webmaster To Use Autocomplete Markup
The following day, Google posted another notice encouraging webmasters to implement autocomplete markup on forms. This move is in tandem with other recent public moves to urge websites toward increased mobile friendliness. The emphasis in this post seems to be along the same lines of thinking. The autocomplete attribute is particularly useful for users filling out forms via mobile device which is becoming an increasingly popular behavior. Are you using the autocomplete markup? Does this move further indicate the dominance of mobile web use? What do you think is Google's next move in this space?
Google WMT Now Includes a Blocked Resources Report
In more Google news the addition of a "Blocked Resources Report" in Webmaster Tools will help notify webmasters of issues with webpage elements like linked images, CSS and JavaScript files. The new report will help webmasters identify blocked resources and provide steps to diagnose and resolve the issues. The additional insight may help raise awareness as to where certain style choices may not be SEO friendly and help websites align their aesthetics with essential search access. Could this new change mean new opportunities for design?
Another SERPs Knowledge Layout – No Organic Above Fold
One user recently found themselves lacking in any Organic results above the fold. With the further growth of Google search options, including the Knowledge Graph and a Destinations feature, with Paid Ads in play, users must scroll down to explore organize results. While this particular experience was served via Google UK are the results in Google US that far off? As Google introduces more anymore varying ways of serving information and answers to users, how will that inevitably affect website's organic search traffic?
On-topic vs Off-topic links, which is better?
Stemming from a recent White Board Friday over at SEOMoz, the conversation here debates the importance of relevance when it comes to link targets. The initial video suggests that topic is less important than site quality, and other on-page factors, for gauging the value of a link. However, the bearing of relevance has been a long controversial element of basic link building philosophy. Though experience is often the best foundation of a belief system, this topic certainly has camps on both sides of the fence. In your work what have you seen to be true? And which team do you play for when it comes to the impact of relevance in link building?