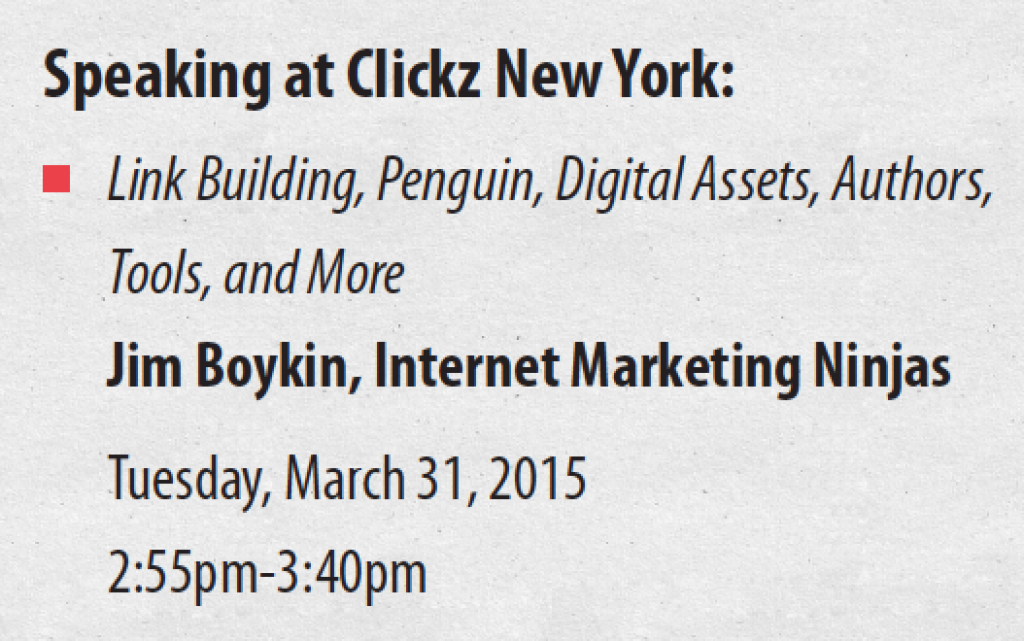 Ninjas are coming to New York!
Don't miss Jim Boykin's grand session including everything you need to know about Google Updates, link building and content marketing. Jim's presentation is filled with actionable advice, examples, tools: Make sure to take lots of notes!
Jim Boykin has personally performed over 100 disavows and reconsideration requests. Jim has analyzed more penalties, created more tools and successfully recovered more businesses than anyone in this industry (at least that's my perspective!)
With over 16 years of experience in the digital marketing space, Jim's session will offer unique perspectives into dealing with these and many other complex issues that are crucial to succeeding in digital marketing today!
The session will cover:
The history of all types of Google Updates (Panda, Penguin, Pigeon, etc)
The wrong and right ways to market your business online presence
The anatomy of linkable content
Useful and mostly free content marketing and social media tools
and much more!
Here's a quick preview to give you an idea!
Mark in your calendar: March 31, 2:50-3:35, "Next Generation Search" track
If you haven't registered for ClickZ Live yet, here's your discount code: NYCIMN15X
See you there!