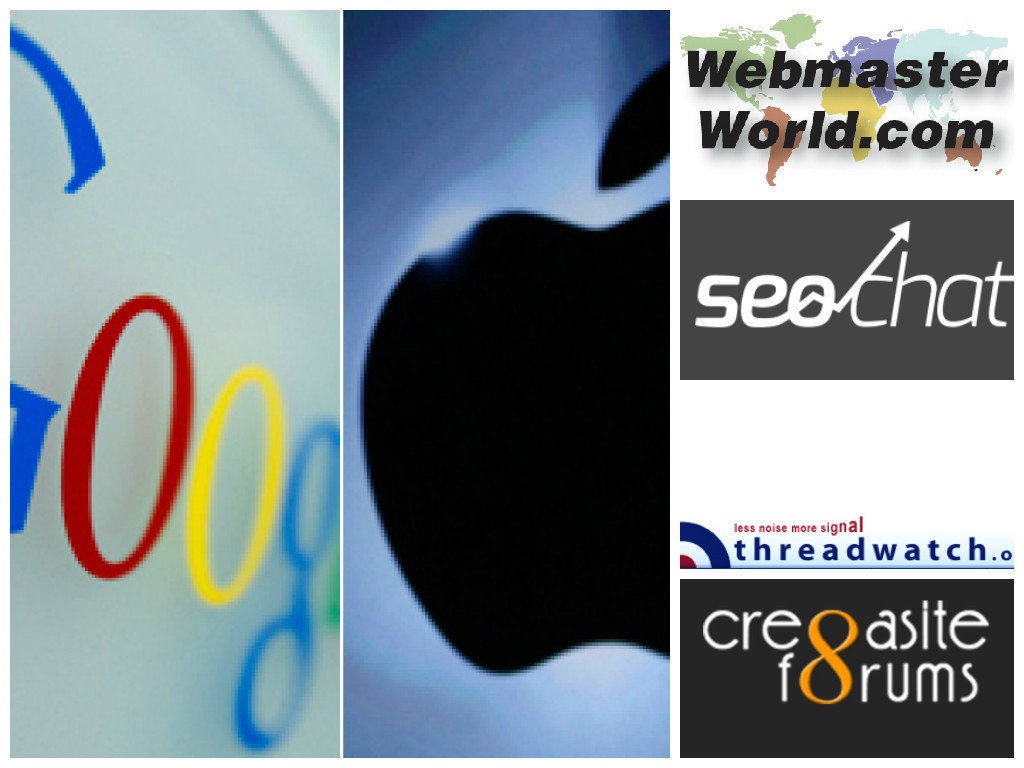 It was a week of eclectic questions and musings on the forums with lots of theoretical postulation and debate.
Amidst the predictions and questions we have a case study on the early impact of Google's Knowledge Box on one niche and the news that a popular WordPress plugin vulnerability has been addressed.
But, for the most part, matters of possibility and perspective reign.
Jump in and offer your own insights and experience on matters that are widely open for debate.
Excellent Research On The Impact Of The Google Knowledge Box And The Google To Bing Ratio Of Search Traffic
A recent case study on the impact of the Google Knowledge Box on Lyrics Websites suggests that the Knowledge Box may be taking a big bite out of traffic for certain kinds of sites. Bing too, has been showing Lyrics directly in the SERPs diminishing traffic to sites that feature song lyrics. While this isn't an automatic KO for the Song Lyrics niche, because the rollout is not universal at this point, meaning that not every song in existence gets a Box on top of the SERPS. As the study's author suggests though, this should be a "wake up call" for all webmasters regarding the potential threat the Knowledge Graph or Bing's Knowledge Repository could pose to their site traffic as it evolves.
Apple Might Just Let Go of Google as Their Default Search Engine
A little while back Mozilla's Firefox switched their default search engine from Google to Yahoo. Obviously users have the opportunity to select their own preference, but the switch likely increased Yahoo usage to some degree. It looks like Apple's Safari may be the next browser to bail on Google. One article crunches the numbers and predicts that Apple and Google may not renew their default search deal when the time comes. What could that mean for other Search Engines? Or could this herald, as our forum poster suggests, the advent of "iSearch"?
The Role of Design in Conversion, Notice I Said "design"
In preparation for a research study, a Cre8asite member sources the crowd for feedback on the relationship between design and conversion. Examining the 2 as separate elements, our poster uses Hotel booking websites as an example of a scenario where the ease of usability may trump the aesthetic of design. The over-arching concept though ponders whether or not website teams may put an over emphasis on the "shininess" of a look over ease of use and the presentation of vital information and functionality. What are your experiences with websites that look great but are hard to use, or vice versa?
Letting people know to change NoFollow to Follow
When it comes to using other people's content crediting the source through links can become a sensitive subject. One website that offers free "design elements" questions the web etiquette surrounding the fairness of using no-followed links. There are tons of nuances to delve into here, like the right to acknowledgement in general, the definition of bartering, the manner in which credit is given and even the manner of requesting a change. Where do you stand on this multi-layered question about this kind of link reclamation?
Perplexed
One webmaster is looking to get some thoughts and idea on what to do after a convoluted couple of years battling for the life of 2 sites. There are a ton of issues at play, from international TLD targeting, negative SEO, manual penalties, content creation link acquisition and how to contend with the complexity of it all. Add your own insights into what techniques or what the ultimate root of the problems might be.
WordPress Yoast SEO Plugin Serious Vulnerability Fixed
Finally, in case you haven't heard, as a sort of public service announcement, anyone using the WordPress SEO by Yoast plugin will want to get it updated ASAP. Don't sleep on this one guys, the attacks could be ugly. The vulnerability has been addressed by Yoast, but webmasters need to make the update.