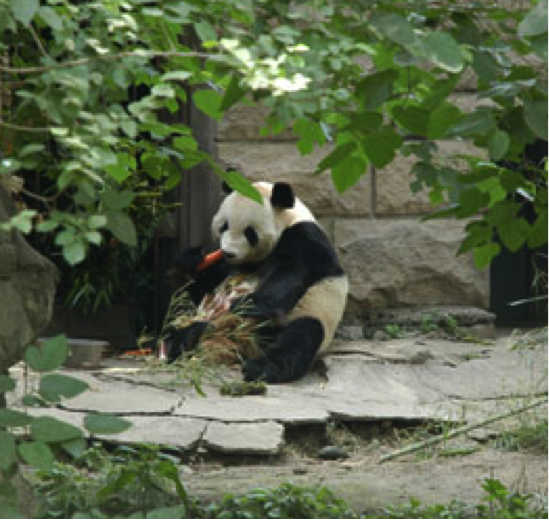 There is nothing a ninja loves more than a party, unless of course it's a charity party! So that's exactly what we're doing at PubCon Vegas this year.
As part of our ritual conference prep for any trip we pay close attention to all the night time parties networking events. During our research we saw that the agenda for PubCon 2012 was a little light and distinctly missing some party based philanthropy. Well, Jim Boykin took it as a personal call to action to change that.  So he reached  out to Brett and the rest of the PubCon team to see if they'd be willing to join him in putting together  what is shaping up to be both a great time and a good cause:
---
The Save the Pandas and Penguins Charity Party!
As SEO's we've all heard the names Panda and Penguin cursed with derision. It's easy to think of these black and white monsters tearing down websites and wreaking havoc.  Hey, we turned them into cartoon villains for our PubCon Handbook Ad. But in real life, both Pandas and Penguins face real, dangerous environmental threats. From poaching to climate change and human expansion these animals are dwindling in number. So in spite of their ruined online reputation it seemed fitting to give back to these creatures that Google has made so infamous in the last 2 years.
That means for everyone attending PubCon Vegas this year, the big night time is sure to be the Save the Panda and Penguins Party hosted by Internet Marketing Ninjas, Webmaster World and PubCon.
Here are the details:
Cost: Instead of the usual $40 entrance price, this party will be a Pay-What-You-Will Donation.
Who: Everyone is invited, but space is limited. Entrance will be limited to the first 300 people through the door.
When: 9:00pm – 12:00am on Wednesday October 17th
Where: The Revolution Lounge at The Mirage (next door to Treasure Island)
What: Open Bar for the first hour, cash bar from 10:00 -12:00
Why:  All Proceeds will go to benefit the World Wildlife Fund. All guests will have the choice to help "Adopt a Penguin" or "Adopt a Panda".
And if your heart strings aren't pulled yet, here are a few sad facts about these poor animals, here is our party Flier and a picture of a snacking Panda.  Just try to resist, I dare you.
Galapagos Penguins are the only Penguin species found north of the equator and there are fewer than 2,000 left living in the wild.
In spite of conservation efforts, Giant Pandas still remain endangered. As of 2004, there were only 1600 counted in the wild.*Facts taken from the worldwildlife.org
Since the party is going to be held at the Beatles Themed "Revolution" and we're trying to do a little good, it seemed fitting to wrap up with this final thought…
"You say you want a revolution
Well, you know
We all want to change the world"
– The Beatles