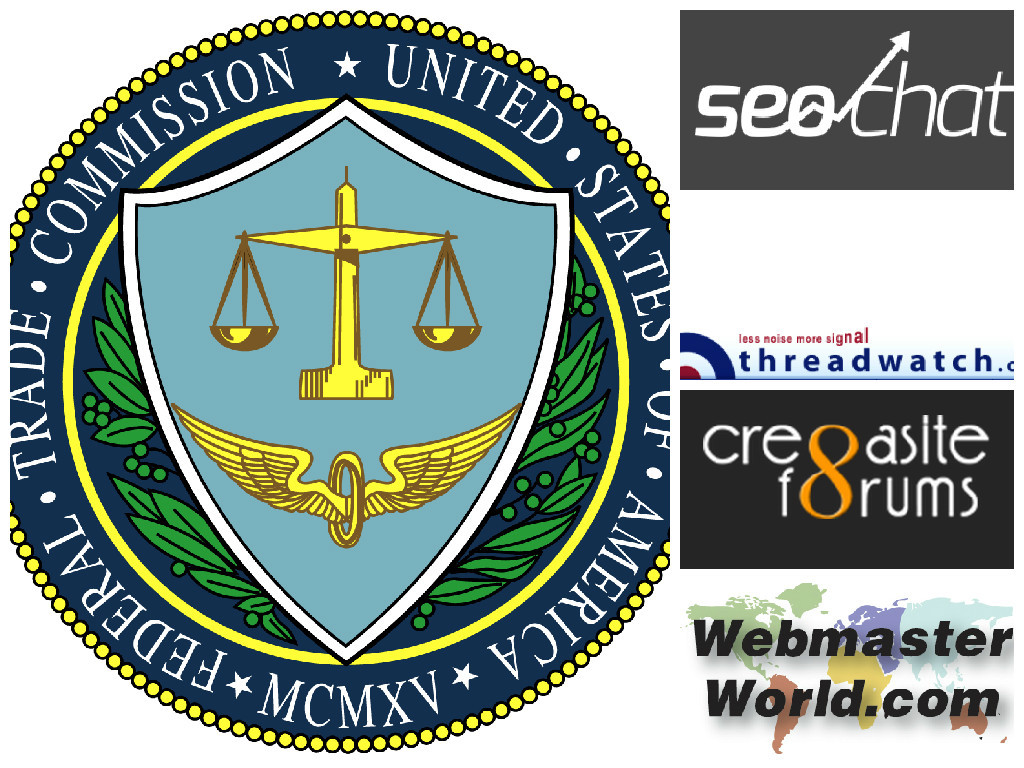 Forces at play in and around Google and Yahoo are a prominent theme in the communities this week. From Google issues with the FTC to the alliance between Yahoo and Microsoft there are some major big picture questions worth talking about.
There is also more mobile preparedness fallout, speculation on Google's current attitude toward Wikipedia, changes to AdSense and some questions on best practices with no-indexing pages. There's plenty to cover whether your interest is high-level or granular details there's a little something for everyone.
Google Found to Manipulate Its Own SERPs by the FTC
An FTC staff document made its way on the World Wide Web via the Wall street Journal this week. In the report, evidence suggests that in spite of being cleared of charges in 2013, that Google does promote its own services. The recap on Slate.com provides a fairly comprehensive summary of the issues and allegations contained in the report. Whether or not Google does have a self-serving bias is one question, whether or not they have a right to, is a completely different one. Weigh in on the practical and philosophical issues this study raises on Threadwatch!
A contributor on WMW has done a little analysis of how Google is treating Wikipedia pages these days and wonders if the user-generated-content driven enterprise may have lost some of its rankings luster in Google. Several others acknowledged similar observations and there are several theories as to the reason behind the apparent shift. What have you seen and why do you think Wikipedia may be slipping in the SERPS?
Rumor: Yahoo may end search alliance with Microsoft
A 30-day extension recently added to the contract negotiation between Microsoft and Yahoo might be the death knell for their partnership. The initial agreement from 2010 included a provision allowing Yahoo to exit its search alliance with Microsoft within 30 days after 23 February, 2015, if Yahoo's 12-month average revenue per search in the US was less than previously agreed upon percentage of Google's estimated 12-month average revenue per search in the US. While it seems both parties needed more time to come to a final conclusion, does the delay signify an imminent split?
Practical Tips For Going Mobile
In the rush to become more Mobile friendly there may be a lot of first time considerations for some website owners. One community member shares her research and experience in the race to batten down the hatches before the mobile ranking update. There are multiple ways to address your site's mobile accessibility and looking into short and long term solutions might be a good way to spend some time right now. Find out what others have been doing and add your own suggestions on the thread.
Google AdSense Sensitivity Category Update
For those who display AdSense there's a new default option in the Standard Sensitive Ad category that you can opt-out of displaying. The new Social Casino Game, designation is "defined as simulated gambling games (including, without limitation, poker, slots, bingo, lotteries, sports betting, betting on races, as well as other card games and casino games) where there is no opportunity to win anything of value (such as money or prizes). The major mitigating factor here seems to be the lack of opportunity for pay out. Gambling and Casino games that deal in real cash will still be a completely separate section under the Restricted Sensitive categories. Will you be opting out?
Indexing Question
When content is intentionally thin, is it a good idea to no index those pages? That's the question one user is wrestling with and looking for a little advice. As the discussion ensues, the real question is what the nature is and intent and what purpose is it intended to serve? When it comes down to it, that's what matters. Are the pages for users? Do they need to be thin? Could they be more substantial? Do these pages need to rank? There are some good points raised but still no definitive answer. Which way would you go with this kind of content?