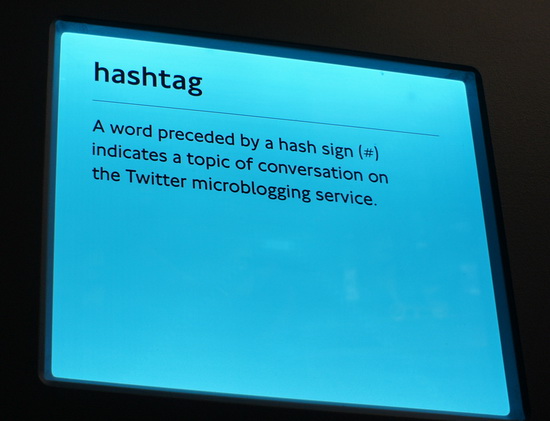 You probably know what hashtags are, but just in case: a hashtag is the way to group posts together for easy searching, using the # symbol on compatible websites. Twitter has become well known for their early adoption of the hashtag.
Other the past couple of years, other sites have started utilizing the hashtag symbol for their own search algorithms. Mostly, this has been done to monitor what is trending more easily. Instagram, Facebook, Pinterest, and Google Plus feature hashtags that can be used on posts and clicked on to find similar posts.
But Google Plus is not Twitter… how does it work on a network that apparently had a lot to learn from their older and smarter counterpart?
---
Hashtags on Google Plus
Hashtags on Google Plus work the same way as on Twitter. You just use #word and it will be automatically turned into the clickable link that takes you to more Plus updates that have the same hashtag.
Two major differences:
Oftentimes Google Plus will add a hashtag even if you choose not to (they will use their relevance algorithm to understand the most relevant hashtag within your update)
There is no good choice of third-party apps that support Google Plus hashtags (or do that properly), so there's no easy way to monitor hashtag-driven results outside of Google Plus
---
How To Use Hashtags On Google Plus
To search for related posts on pages on Google Plus itself (try /explore section for that).
To organize your own posts by topic so people in your circles can find related posts from the past.
To find related posts through Google search, as it has now included them right in the results.
Of course, there is more than just person use involved in Google hashtags. You can also use them to improve your content strategy, and create something more cohesive and organized. After all, Google Plus has the same potential for hashtag marketing that Twitter or any other site has, perhaps even more so thanks to the search integration.
Think of hashtags as a way of developing a conversation. You want people to group their posts in a way that creates a discussion. Draw out a conversation and encourage people to use a specific hashtag in their responses. Not only is this a good way to engage, but it can put a tag into trending.
Also, use hashtags on multiple forms of content. Photos, videos, infographics, comics, text status updates…whatever it is you are posting, utilize tags to get them indexed in search results. This will also make content itself more searchable both on Google and Google Plus. Which immediately strengthens your content strategy with next to no effort, at all.
---
Conclusion
The use of hashtags hasn't yet reached its full potential on Google Plus, and probably won't for some time. Hashtags are the best feature to be adopted by Google for a long time. It provides users the chance to better market themselves and their content, organize their posts more efficiently, and integrate with search in a way that could boost their organic traffic.
There are reasons to think Plus hashtags will be used to help Google search in identifying subject authorities (something they are teasing us with for a few years now).
Think about Google Plus hashtags as the dots that will connect the algorithm pieces together in the near future: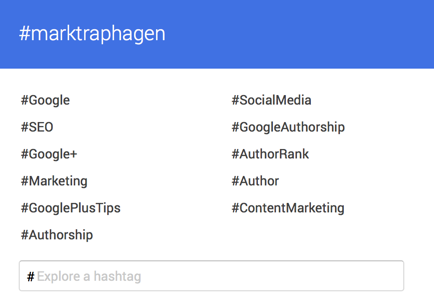 What ways have you used Google Plus hashtags? Let us know in the comments.
Further reading: How To Intelligently Use Social Media Hashtags
Image Credits: 1