For years Microsoft has continued to tweak and perfect their search engine. First it was Live Search, and now it has been updated over the years under the Bing name. The results are highly targeted, usually higher-quality, and it uses its own algorithm that has been hailed as revolutionary.
Here's an idea: Let's support Bing! You can do your part – just make it your default within your various browsers, which can be done with very little fuss.
---
Bing on Google Chrome
[Oxymoron :)]
Gone are the days of poor search integration from competing browsers. You can easily add Bing to Chrome.
Go: chrome://settings/
And select Bing in the drop down under "Search" subheading



[Mind that I was testing this on Mac; screenshots might look differently on Windows]
---
Bing on FireFox
FireFox has Bing very well integrated by default. You can search Bing right from the address bar. If you had been using FF long before that happened OR if you (like myself) once changed the defaul search engine to Google, here's a cool guide on how to correct that mistake.
There is also a very useful add-on out there for the Firefox browser called Add To Search Bar. It will allow you to completely customize your search box in Firefox. You may be wondering why that would be needed, if they already allow you to change your search engine preference so easily?
Not only can you add and change to other major engines (think Google, Bing, Yahoo, ect). You can also add finer one (like DuckDuckGo), and in-page search features for whatever websites you most commonly frequent. Making this a much more intuitive and useful plug-in than most, by a long shot.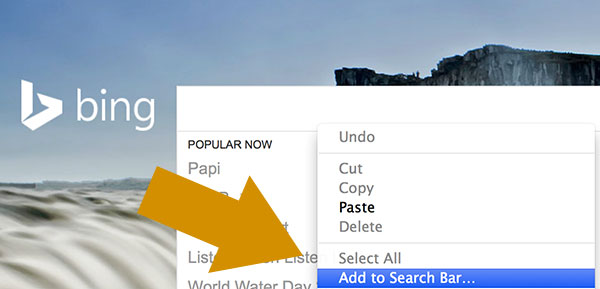 ---
Bing on Safari
Safari is very simple: Just navigate to "Preferences" and select the proper search engine there:

---
Bing On iPhone
The Apple iPhone is a bit of a stickler for keeping search engines running on the Safari  browser. Which means you have no choice but to either go to the web version of the Bing homepage, with its limited features, or download the app.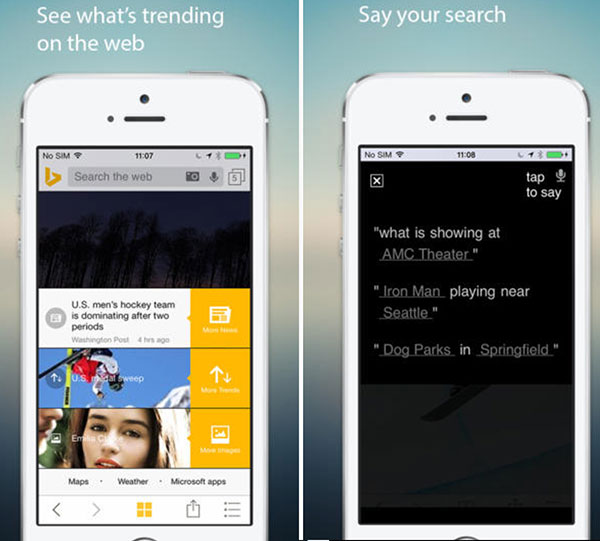 On the plus side, this gives you the full feature list of Bing. That includes Maps, News, Weather, Trends, Images and more.
---
Bing On Android
Android also has a Bing app for their operating system. It works in much the same way as the iPhone, only it has a slightly different interface design that is made to view better on the Android software. Which is better is generally a matter of preference, and it is unlikely that you will find a different functionality between the two.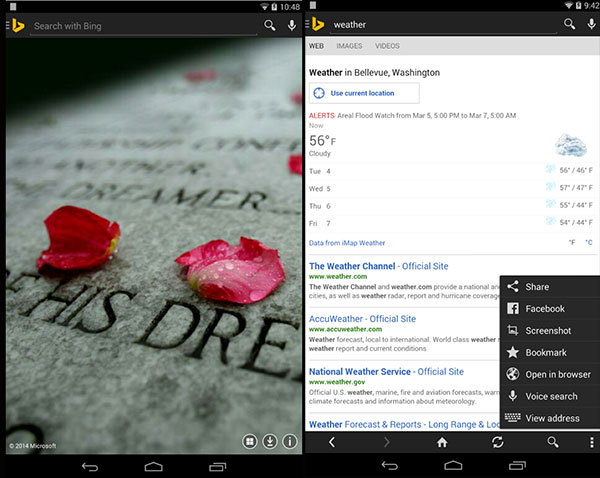 ---
Conclusion
Bing is a great search engine. Let's cheer for them, standing up and proudly proclaiming that many of us actually do use Bing, and we like it that way! You can add it to your browsers and your mobile phone. Or just make it your default homepage, so you open right to the engine every time you get online.
It takes a couple of seconds, but those seconds add up productivity-wide when you are doing it on a regular basis.