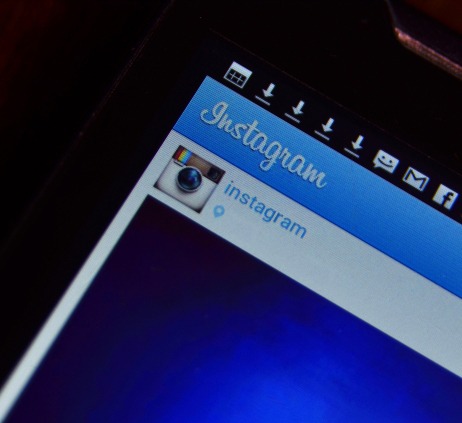 Take a wander through popular accounts on Instagram. You will notice some common patterns emerging between those that are successful, and those that aren't. No, it isn't the number of photos (many accounts post thousands of images and barely break a dozen followers). It isn't even the quality of pictures, either.
What sets these successful accounts apart is the engagement. They have not just treated their Instagram like a mobile photo album that they fill at their leisure. Instead, they have built a community with a group of dedicated followers who regularly comment on their images.
If you want to confirm that an Instagram account is popular, look at the comment section and liked, not the follower count. While a follower account can be impressive, the other two are markers that the content is actually being seen and responded to.
Boosting your own engagement takes time and cultivation. But without proper monitoring you will never know how to shift your efforts in a more productive and fruitful direction. Without proper management, you won't know what to do with the comments and likes you get.
The good news is this is an easy problem to rectify when you have the right tools.
Get A Social Platform With Instagram Monitoring
---
Everyone is serious about their social interactions should have a platform dedicated to the task. These allow you to schedule posts, monitor trending or industry specific hashtags, find influencers, build a userbase, watch for brand mentions, and much more.
Unfortunately, not many platforms allow you to integrate Instagram. But a couple do, and these are the best of the options.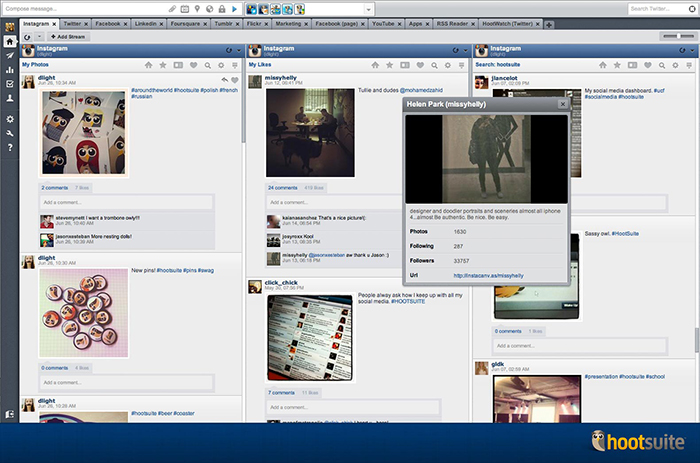 Everyone knows Hootsuite. It has been a giant in the world of social management for years, growing from a simple scheduling and analytics tool to a powerhouse of features that do pretty much everything you can imagine.
You can add Instagram as an extension, and use it through the mobile app. It is a bit inconvenient, but great if you also need to watch other social platforms like Twitter and Facebook.
Websta is a web viewer made specifically for Instagram to take it from the mobile screen to your desktop. But you can follow and unfollow, monitor people who follow and unfollow you, organize posts, like and comment, get account statistics, and more.
Sign Up For Instagram Metric Dashboards
---
More advanced metrics are appreciated when creating Instagram marketing plan moving forward. Whether that plan is based around growing your followers, or lead generation to grow your business, you need analytics to get there. These are some that really focus on Instagram.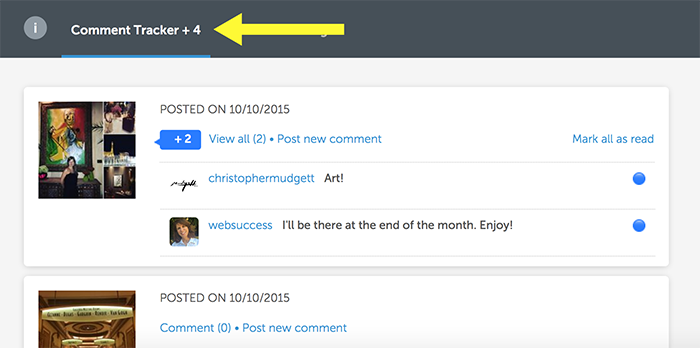 This is a full management software and platform, but it has a great analytics feature that is incredibly useful. Mainly about location and what patterns can be found between your multiple followers.
Minter isn't as well known as Iconosphere in most circles, but it is quickly moving up. It focuses less on overall account management, and more on audience and engagement insights. They are more expensive, so you have to think of it as an investment. But if you are generating leads that will end up in off-site conversions/profits, it could be worth the monthly price tag.
Further reading: How to Schedule Instagram Updates (and Post to Instagram from the Web)
Bonus: Track Hashtags For Better Engagement
Having the right Instagram hashtags is a pretty crucial part of targeting the correct audience. But there aren't as many tools out there for it as there are for Twitter hashtag monitoring. Probably because the use of hashtags is still growing and being refined on the platform. These two are must-haves.
For Instagram, Twitter and Facebook, this is an excellent hashtag monitor because it covers all your bases from one platform. You will quickly find that trends don't usually extend across the three networks, because active users tend to choose a single profile and cultivate it more than others. So customization is important.
This is a unique tool. You take a couple of hashtags and activate them across multiple platforms. You can track how it works along each, and monitor the ebb and flow on each. So if you need to know how a hashtag fares on each platform to improve your marketing, this is great.
Do you have a tool to add to the list? Let us know in the comments!