We are now officially in the year 2014, and you know what that means…new Twitter apps to try! Alright, so maybe that isn't what it means for everyone. But given my geeky obsession with all things Twitter, that is certainly what stands out for me as we enter a new year. There is just so much to try out there!
If you are even a fraction as into the social network as I am, there is some good news: quite a few have just been launched towards the end of 2013, or else are just starting to gain traction. A couple are older, and have just been updated with better features that make them like new. Either way, I have already been going through them, and these are the ones that I feel have the most oomph.
---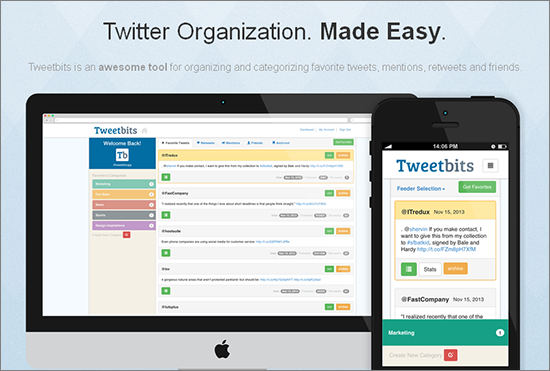 One thing Twitter has never really managed to get down is organization. In fact, I would have to say that it is the only feature in which they have actively failed. This app allows you to easily organize everything the way you want to. Sort tweets, track conversations, collect social coupons, monitor retweets, make better friends lists, and a whole lot more. It comes with a full dashboard, and it is especially great if you use Twitter for any kind of marketing, or as a social platform for business or official site purposes. There is a free account that lets you monitor one profile, or for $10 a month you can get Pro and monitor as many as you like. Tweetbits has a ton of extra features, either way.
---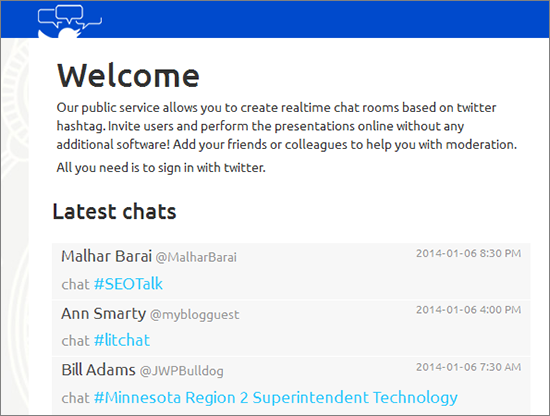 Want to hold your own Twitter chat? There are quite a few options out there for gathering together tweets by hashtag to make an actual chatroom, but I like this one better than most. Easy to use, clean looking and simple, you don't have to deal with any stylization in the presentation, like other tools I won't name. Just create your own room, and have others use it. See? Simple.
---
I am not a fan of Twitter's official app, to be honest. I never use it, so generally I have to sign in through my browser, which I also hate. This is a great app that makes it easy to use Twitter from your phone. The interface is much better, and more user friendly. It is good for organizing your feed. Plus, it has dual panes for tablet use. Anyone who wants an Android app for Twitter needs to get this.
---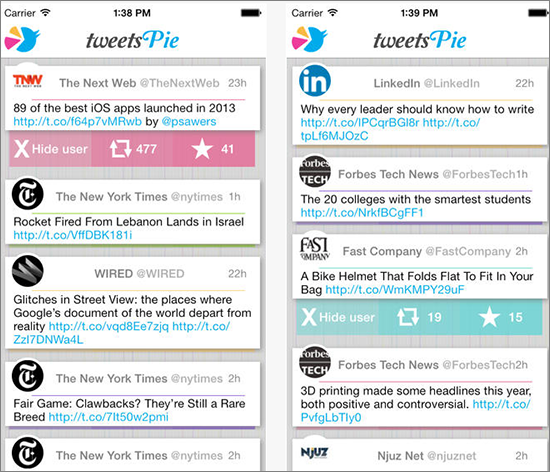 Tired of having to go through a swamp of bad tweets to get to the good stuff? Put away those waders, and check out this awesome new app that only gives you the best 21 tweets out of the 600 most recent updates. Tap the ones you want to favorite or retweet. Easily hide anyone who has a tendency to spam your user feed with unnecessary posts. Add a widget to your home screen so you can get the best updates right there, instead of through the actual app. And of course there is the Useless Button. What does it do? Nothing, it is useless, but it is there. It's on the website, too. Because…why not?
---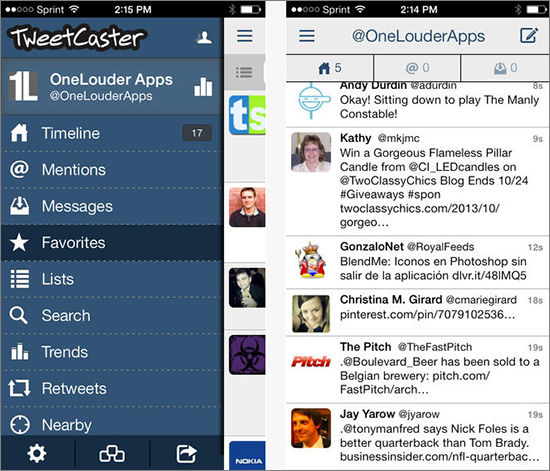 Whether it is your Android, iPhone or desktop, you want this app. Why? Because it is a better way to navigate Twitter. The UI is better, the search is better, the lists are better, the overall mobile use is better. Everything is just better. You can connect it to your Facebook for multi-social use on your phone. Monitor an unlimited amount of profiles for free. Manage your followers. Get long tweet support.
And those are only some of the many features it comes with. Forget the official Twitter app, which is one of the most inept mobile apps around, even with their updates this year. Instead, go with a third party and get the features you have been calling for.
Obviously, this is a very biased list. If you have any of your own that you are enjoying, why not share them? Leave a link in the comments, and be sure to tell us what you love about them.