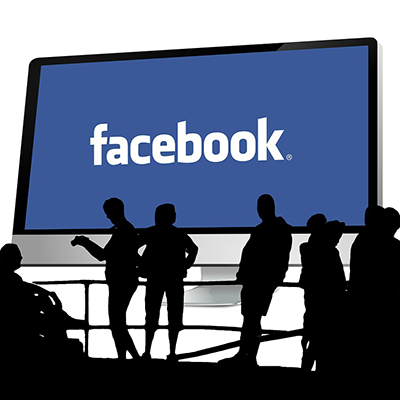 Using Facebook is important for any brand. It is the largest social network on the web, and it is crucial for building your brand and reaching your customer.
Facebook has a huge marketing potential… but only to those businesses who are ready to adapt to it as it is changing.
Here's one important thing about Facebook: It's based on personal relationships, hence Facebook can't afford to let you sell too much. They need to make sure business presence is more or less subtle there not to scare off people.
So the only way businesses can succeed on Facebook is by adapting to Facebook non-marketing-friendly rules.
Keep these Facebook for business best practices:
You Are Trying To Engage, Not Advertise
---
No one wants to be hit over the head with your advertising efforts. Especially when they are on Facebook talking to friends and family, your ad is more an interruption than anything else. Keep that in mind: People are there not to buy!
Facebook is a social network, and it is best used for engaging which is exactly what you should be trying to do: genuinely engage with your audience in order to build a relationship. Don't just post links, or sales reminders, or product placements.
Note: Facebook page can only engage in the conversations where it was tagged, so it's a god habit to tag your page in your Facebook personal update. This way you can talk as your page!

Talk to your users. Ask questions. Give them something they can use and enjoy. You should be offering more to them then they are offering to you. Otherwise, they won't stick around.
Here are some tips:
Try re-packaging to post different types of media to your Facebook page
Here are some ideas on diversifying your content and social media shares
You Need A Specific Goal
---
Too many brands have tried to span out over every possible marketing strategy, and have crashed and burned as a result. Like with anything else in this world, success comes when you narrow your focus and try and reach singular goals. You need a mission, something specific that you are trying to do.
What is your goal? To get more likes on your page? To increase engagement to over a set percentage? To drive traffic to your website? When you know what you what to accomplish, you are giving yourself a benchmark to monitor and interpret success. You are also giving yourself a blueprint for moving forward. You won't be wasting time on useless methods.
How Often You Share Means Nothing If Your Content Isn't Valuable
---
You could be posting fifty times a day, and sure it might give your page some attention. But if what you are posting isn't of any value to the viewer, it won't do anything for you.
Maybe you will get likes, but that is out of habit, not need. Your followers will quickly forget that they ever clicked the like button in the first place, or may hide your feed, or just not see it. Be selective in what you share, so they see you are a resource for something they want.
Knowing Your Target Audience Isn't Helpful, It's Crucial
---
If you don't know who you are aiming your page at, you won't know how to appeal to them. Take some time to break down your target audience.
Who are they? What do they like? What can you offer them? Pay attention to the pages they follow, the content they share, the things they seem interested in. Before long, a pattern will emerge and you will know how to catch their eye and keep their focus on you and your brand.
Make sure you are using Facebook Insights regularly
Analyze traffic coming from Facebook to your site using Google Analytics. Here are some tips.
If You Are NOT Promoting, You Won't Be Seen
---
A couple of years ago Facebook began an initiative to push businesses towards paying for ads and promotion on the site. They more or less unofficially banned posts from pages by removing them from the feeds of users.
Business page managers have to pay to have those kinds of posts promoted in their ad manager. Make sure you have a budget assigned to Facebook marketing on a month to month basis.
The Call To Action Button Is There For A Reason
---
You may have noticed that there is a Call To Action button on the page. You can use this to create a CTA to your website, shopping your store, contacting you, downloading or using an app, and many other purposes.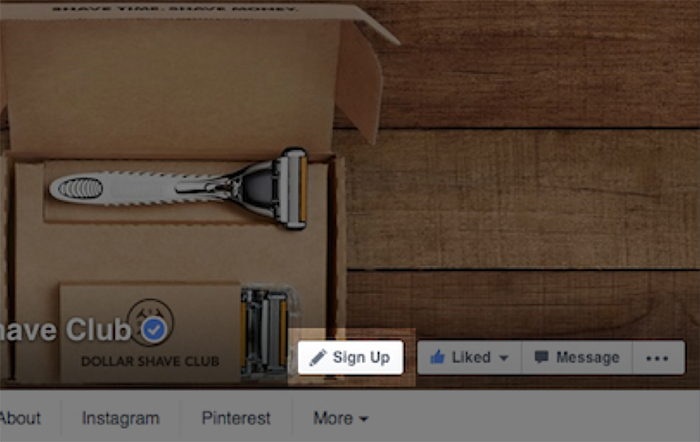 You should absolutely take advantage of this feature. You will be shocked by how much it changes your success rate. Proving once again that if you ask, you will receive. Your audience just needs a reminder sometimes.
Facebook Is For Lead Generation, Not Conversion
---
You will never convert sales on Facebook. That just isn't what it is there for. It is a tool, one that is used to generate leads that are converted on your website. Facebook itself had a list of tips from experts on using their site for branding.
There was an excellent quote from Tinu Abayomi-Paul, who said
"The thing that keeps me ahead of Facebook changes is this: I see Facebook as a tool. Like a hammer. Would I build a house ON a hammer? No, I would build a house (or table, whatever) WITH a hammer, not on it."
I see Facebook as a tool. Like a hammer. I would build a house (or table, whatever) WITH a hammer, not on it ~ @Tinu
Click To Tweet
You Get Back What You Put Into It
---
If you are only posting a couple of times a week, you won't get a lot of organic growth. If you aren't putting money into ads, you won't get any paid growth. Put those two together, and you just aren't getting a lot of growth.
Welcome to the cold, hard truth of Facebook: If you aren't seeing success, you aren't doing enough. Be prepared to treat this like an investment, both of time and money.
Consistency Is The Real Winning Strategy
---
At the same time, don't expect things to happen overnight even if you are putting a lot into it. Patience and consistency are necessary factors for long term growth. It is just like building traffic on a website and blog.
Don't get discouraged, keep an eye on those Facebook Page Insights, and use the data to narrow your strategy. Focus on your goal, and keep chugging along. You will see improvements.
Facebook Is Ever Changing
---
More than any other social network, Facebook is always changing. it can be frustrating for marketers and brands in particular, as they have to follow by fluid rules that can disrupt their established strategies.
But don't worry, you can get around this. Be adaptable, but build the foundation of your page on the only solid methods of using Facebook that haven't changed. Post valuable content. Build a sense of community through engagement, and encouraging returned interaction. Be consistent and genuine.
Have any other tips on using Facebook pages? Let us know in the comments!