Twitter has had a pretty great couple of years. It became the first popular microblogging site on the web. It is a leader in mobile advertising. They are a public company currently worth $25 billion. They have even revolutionized the live search algorithm, hashtag sorting and automatic update feature for social networks. There is a lot they can be proud of.
But they also have the distinction of being equally beneficial for personal and professional uses. While Facebook has struggles to be as important for companies as it has individual users, and Pinterest, Google+ and LinkedIn are all struggling to get their industry niches down, Twitter is already at that point. Whether it is a corporation or a blog, they have features that apply to and benefit everyone.
One such tool is the Twitter welcome page. A simple concept that has a lot of applications, creating a welcome page for your Twitter profile is one of the easiest ways you can improve your social media standing.
---
Why A Twitter Landing Page?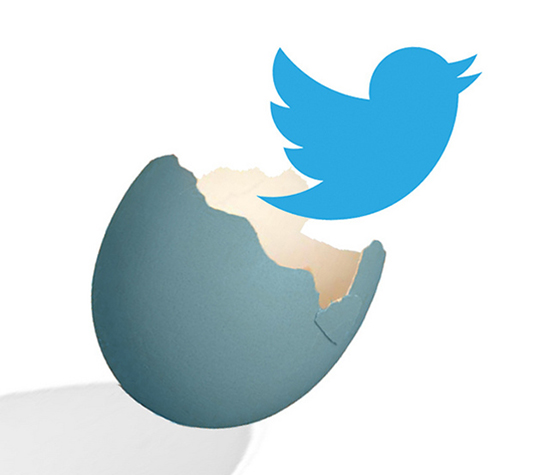 You can link a Twitter account to any page you like. Immediately, you are going to want to link it to your business page or blog in some way. But why not create a special landing page just for Twitter users? Not only does it look professional, but it directs them to specific content, and gives them a message tailored to those who have found your through your social presence.
When dealing with social media, you want to target your content as much as possible. A landing page is a great way of doing that.
---
How To Make A Twitter Landing Page
Making a landing page for a Twitter profile is similar to make a landing page for anything else. Your goal is to customize it to best reach your demographic, and to put across a message. Along with that message could come further links or calls to action that can benefit you and your site.
A couple of ways to structure your landing page are:
Welcoming people to your page. People are not going to immediately know that they are on a landing page. So be sure to let them know in a friendly, welcoming manner. Make it clear that you are happy that they have decided to visit.
Introduce yourself. Part of your welcome should be an explanation of who you are and what you are about. Do you provide a certain kind of content? A service? Break it down for visitors, and be sure to include both your brand name and Twitter handle. Along with this information should be contact information, such as email, address, or phone number. A link to your website it also a good idea.
Have a Twitter feed. Some people will just list some recent tweets, but I have found this to be unhelpful. A much better way to show why you use Twitter is to provide an actual feed. Many plugins will help you do this, putting a feed somewhere on the page for people to view, and even respond to.
Promote other social media accounts. This doesn't just have to be for Twitter. Though you shouldn't spend too much time focusing on any of them, you can at least provide buttons that link to each one, and invite others to follow them. Some good network buttons to provide are Facebook, Google+ and Pinterest. If you want to get creative, you can link to others like Instgram and Reddit profile pages.
Use a good layout. Nothing is worst than a cheap or lazy looking landing page. Put as much effort into the overall creation of the page as you would any full website. Use a good theme and make it clean. Make sure it is easy to navigate, and not too cluttered. Single page designs that don't require scrolling are often better than larger ones with too much info. Remember, the goal is to get people to your Twitter page.
---
Examples
Emma Kane's "You came from Twitter" page
John Paul's Welcome Twitter Followers page
Dell "Join the Conversation" page
Follow Sciencebase on Twitter page
Michael Alex Wasylik's Twitter page
Thanks for clicking over from Twitter
Do you have any ideas for a cool Twitter landing page? Have one yourself? Let us know in the comments, we would love to hear from you!
Image Credits: welcome sign, twitter