Switching between your personal account and your business page on Google Plus is not as easy and transparent as you may have thought (Facebook is doing a better job at that since recently).
To act as a page where you have managing rights, you first need to click "Manage this page"

..and after that many people find themselves a bit lost: How to get back to actually me? How to switch back and forth?
I've tried several methods, none of which is perfect. If you really need some flexibility (plussing a random page as a page), try this URL trick.
[Google Chrome users can also use CircleCount extension to do the same thing easier]
1. Find your page ID
Similarly to your personal profile, your business page has a unique ID which you can find right in the URL:
https://plus.google.com/XXXXXXXXXXXXX
If you are using a custom URL with /+BusinessName at the end of the URL, there's no reason for panic: Your ID can be seen when you hover-over any of your page updates, right click and select "Copy link location":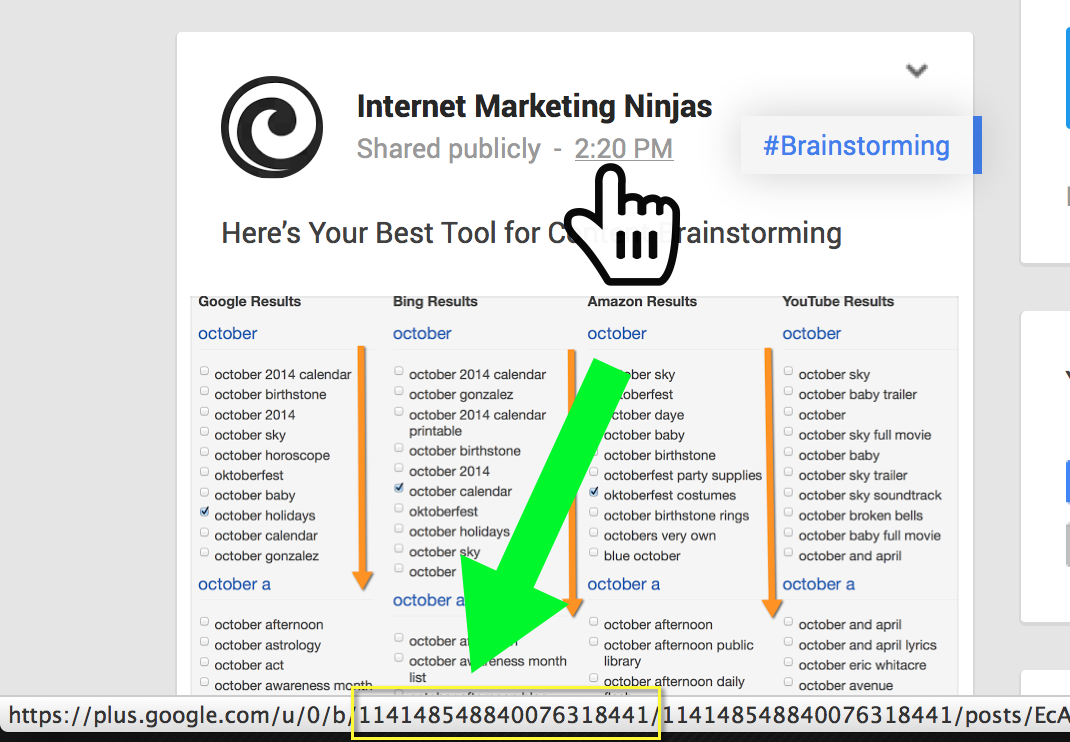 2. Add it to any G+ URL to plus / comment as your page
So now that you know your page ID, copy-paste it immediately after https://plus.google.com/ in front of anything else that comes after it whenever you want to act as a page. Use the following format:
u/0/b/XXXXXXXXXXXXX/
For example, this is the URL where you are acting as you:
But let's say, you feel that you need to comment in that thread as your business? No problem, here's the URL to comment as you business page:

Now, make it a weekly commitment: Participate in Google Plus as a business page for more brand visibility: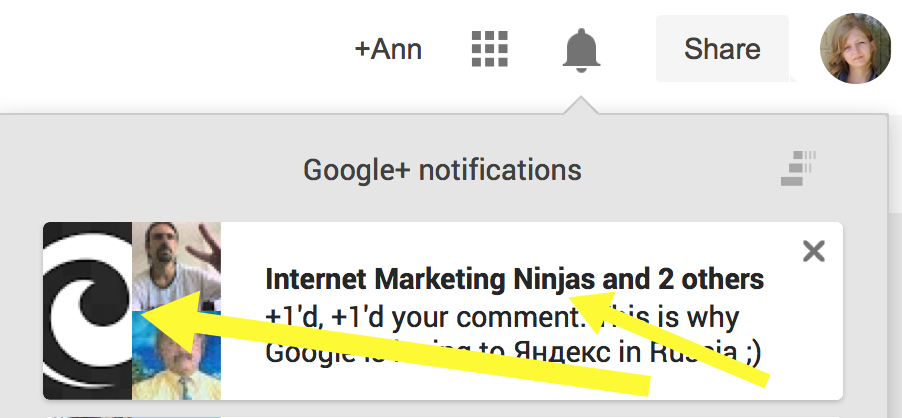 Good luck!