This is by far one of the most useful free tool I've ever seen! I use it daily and recommend to everyone when they ask about keyword research or content idea brainstorming.
Please meet: Bulk Google, Bing, Amazon and Youtube Tool
How Bulk Auto-Suggest Works
---
Google (as well as Bing, Amazon and obviously Youtube) Auto-Suggest feature works by:
Suggesting popular search patterns (for those with Google Instant enabled, these also run the next search results age that loads while you are typing)
Reminding the user of his/her previous searches
Fixing incorrect spelling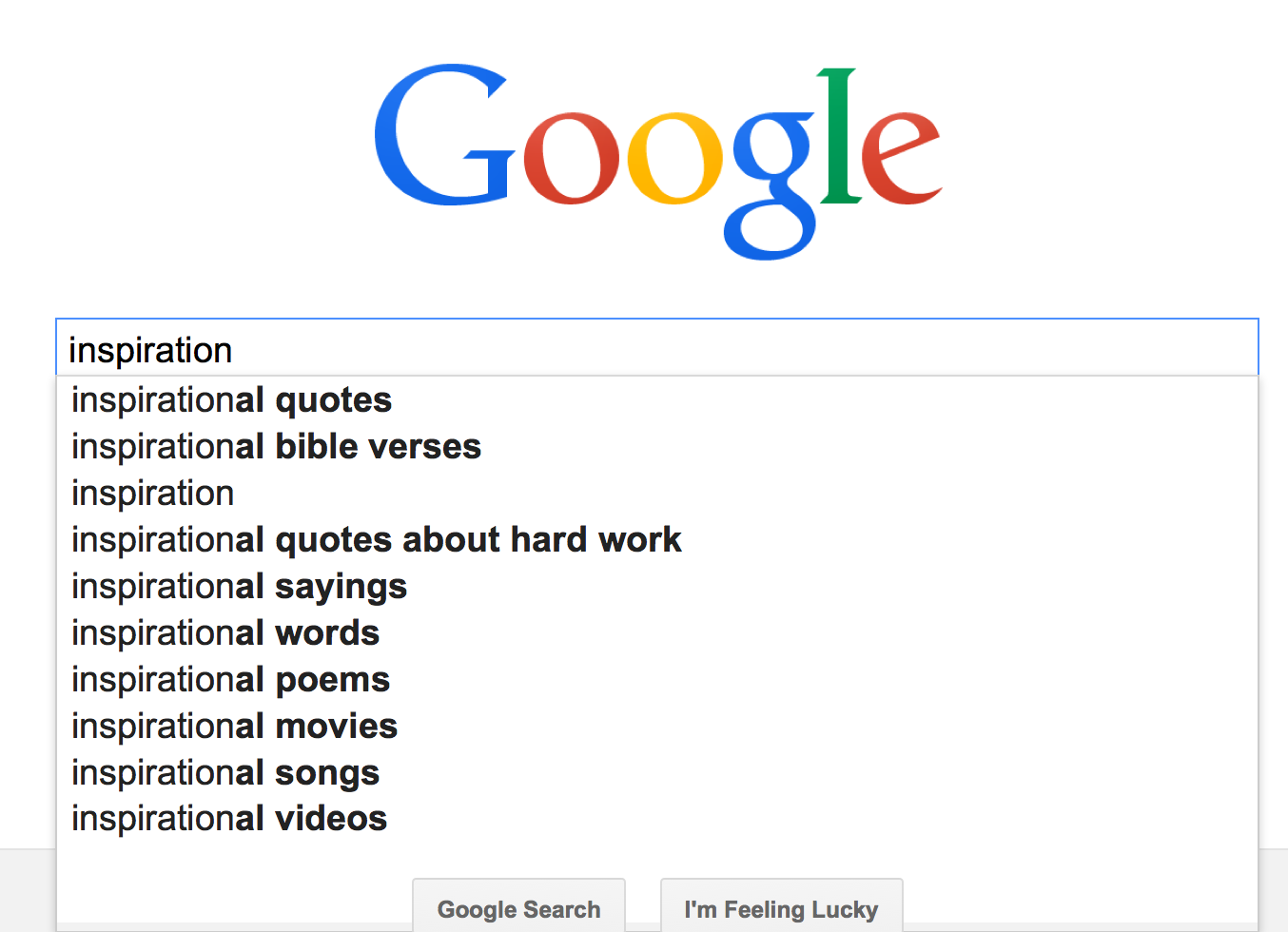 #1 looks like a GREAT insight into the searchers' behavior!
And that's what this tool helps you with:
Give it your base term and the tool will generate phrases that are being suggested to users who are searching for this word in Google, Bing, Amazon and Youtube.
The tool will:
Generate auto-suggestions for your core term (words that people tend to type after your core term)
Dig deeper by putting each word of the alphabet after your core term and thus forcing more suggestions
Do all of that for 4 search engines!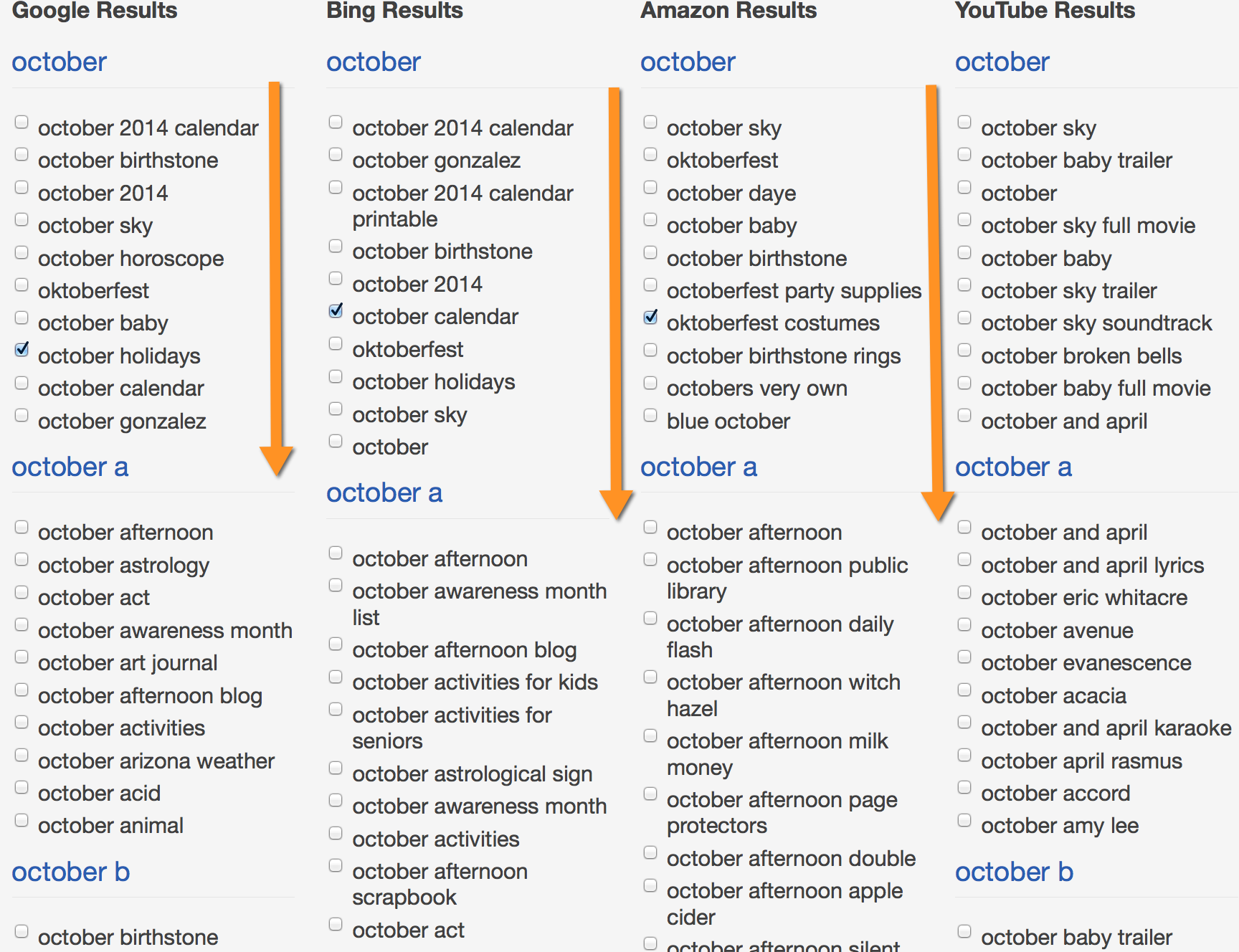 That's not it!
---
Select the phrases you like and dig even deeper: Click "Run part two" and the tool will generate search suggestions for ALL the selected phrases: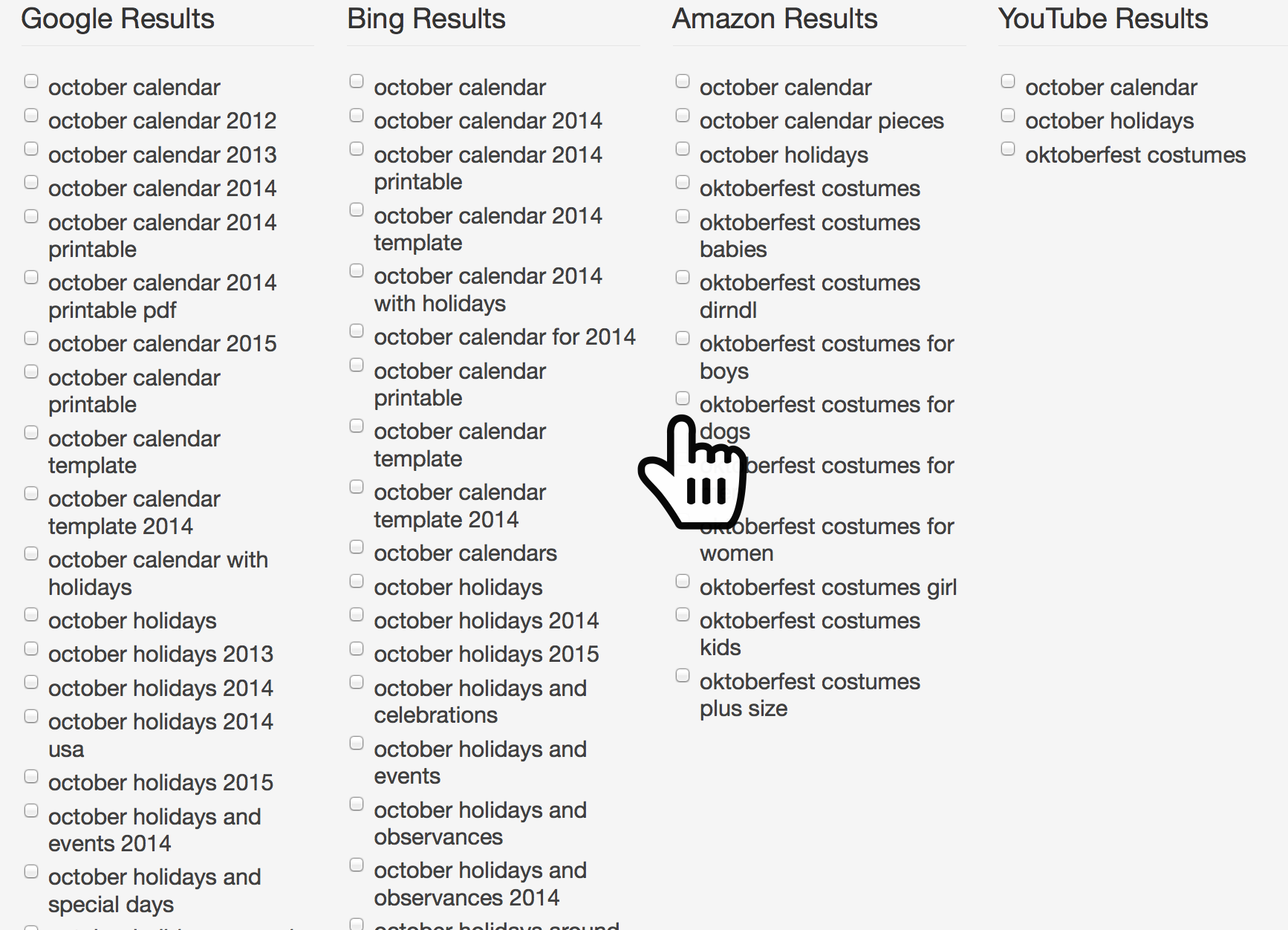 Did you catch that?
---
The tool is perfect for brainstorming
The tool helps you re-focus your article into something more entertaining / viral (Youtube Auto-Suggest) or into more commercial angle (Amazon Auto-Suggest).
Google and Bing Auto-Suggest results help you catch interesting phrases to possibly target (for higher rankings)
The tool is free, so no catch!
Good luck brainstorming! Bookmark the tool here.