Linkedin is one of the most undervalued social media networks. Yet, it has great potential for lots of goals, including prospecting.
Prospecting has become easier than ever on the social network, and the huge amount of information people provide makes it a unique source for those who use it right.
Here is how you can use LinkedIn for the ultimate prospecting tool.
Keep an Eye On Visitors

You can see the last handful of visitors to your profile. That gives you an immediate list of potentials that are already interested in you. If any of these people happen to be a potential target, you have a way in for contacting and connecting with them. All without seeming pushy or cold calling.
If they have interacted with you in any way, such as commenting or liking something you posted, all the better.
Look For Small (But Important) Details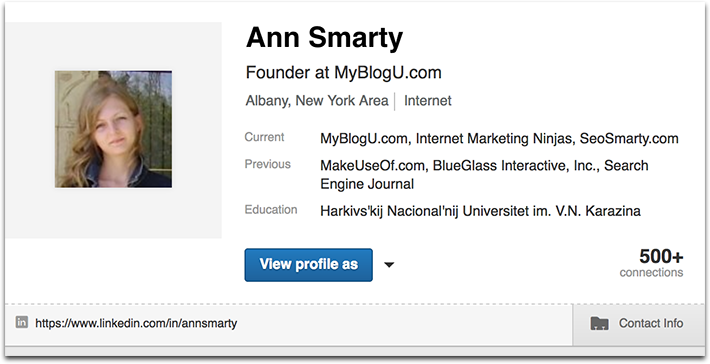 People will post so much about their jobs on LinkedIn. It is a boon for prospecting, because you can go to a company and get a whole list of their employees, narrowed down to department and title. You never have to call a company and ask them who is in charge of a specific task, which usually leads nowhere.
You can find better targets who are actually capable of making decisions by looking at the info they have posted on LinkedIn. So you will know exactly who should be contacted, and how to do it.
Build Up Your Reputation On The Platform
One of the most unique qualities of LinkedIn is how bare it is. Not of members, but of content. Good, high quality, interesting content and conversations really stick out there. It might be the easiest platform to build a reputation as an influencer on, simply because not enough people are utilizing it.
Publishing long-form content on Linkedin is a great way to build exposure and find more prospects: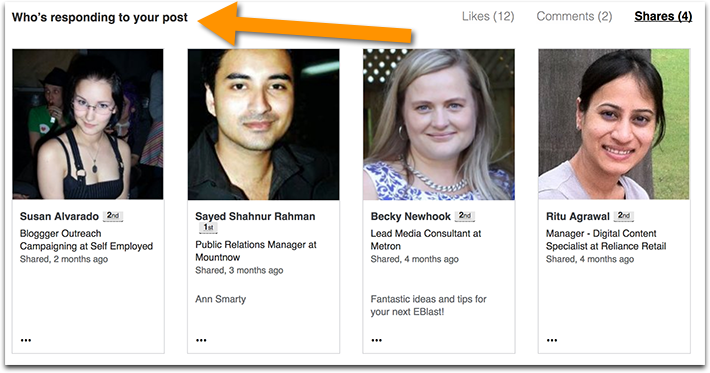 Building yourself up as an expert there will get you noticed by more people. This will lead to more warm prospects who are ready for your pitch.
Watch Your Competitors
Competitors are making their own connections. While you aren't likely to poach them, you are at least able to get an idea of their strategy. You can then counter by matching it, finding your own related prospects in a new pool you might not have been aware of.
Of course, the bold can try and undercut them and steal those prospects away. You know your tactics best.
Figure Out Who The Influencers Are
As stated before, there are not many influencers clogging up the LinkedIn works. So finding the ones with the greatest influence is as simple as finding those who have the most followers, update their info most often, use their statuses, and post content that is frequent and well received.
You can also look at the top 25 profiles, or look in categories like the Top 25 Sales profiles. That gives you a list ready made of potential big names you can target, or just emulate.
Monitor Changes In Company Activity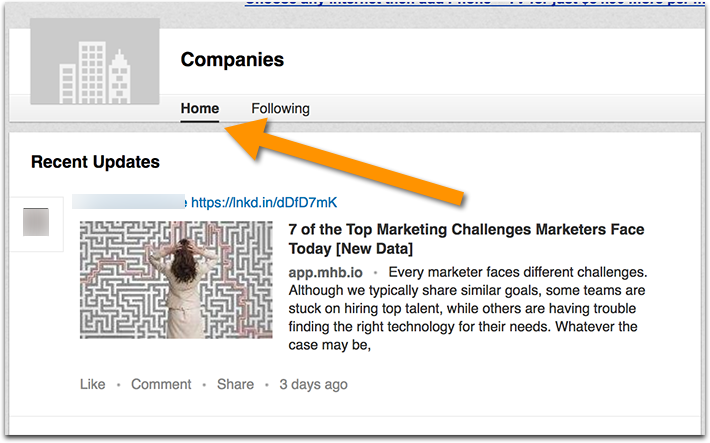 Following a company means you get to see the different changes that occur over time. One of those categories of change is in employment and structure. Sometimes the person you need to contact as a prospect leaves the company. When you contact them you are told that they aren't with the company any longer, or have moved to another branch.
You can watch for changes as they happen, so you are always kept informed. That eliminates some embarrassment, and it makes it easier to get your job done. People are the prospects after all, not brands. You may find yourself with connections at companies you never knew because you watched that jump and used it as an opening for a conversation.
Go Cross-Platform
A lot of people will give their other social media profiles on their LinkedIn page. So you can follow them on Twitter or Facebook, where most are more likely to engage and interact on a regular basis.
Becoming a known name and face is easier when you are doing so on multiple fronts. So why not contact them there and see if you can become a known entity to your prospects? You may find your luck better on Twitter than it is elsewhere. Or maybe you just have a greater presence there.
Do you have any tips on how to improve sales prospecting on LinkedIn? We would love to hear from you! Leave your comment below.