The story of your business is one of your most valuable assets. People remember stories and eagerly connect to them. Stories spread and get cited. Stories build loyalty and trust. Make sure you make your business story known to the world.
One of the most memorable ways to tell your business story is the visual one because media make content easy to understand and remember.
Here are three tools to turn your business story into an interactive visual. Use the tools to create brand assets that add social media context to your brand and build trust and awareness.
1. FireUp
Example of the interactive visual story.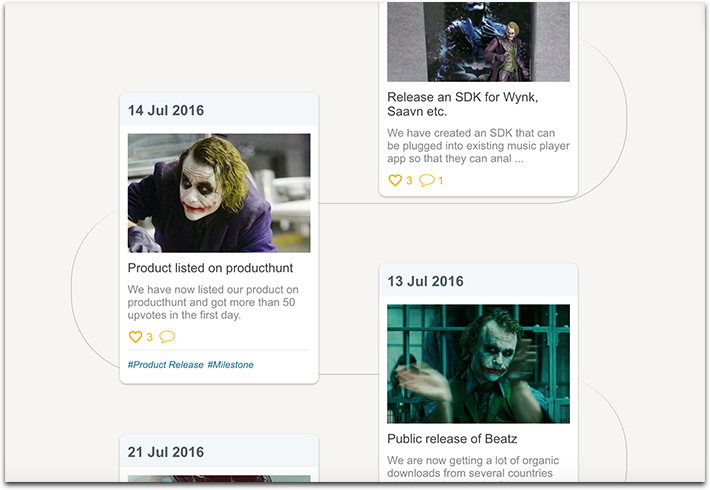 FireUp is a newer tool that turns brand news into an interactive timeline. To create a timeline, you add your company URL, logo and URL. Then you add events manually. FireUp explains itself as the way to organize and publicize company's "micro moments":
Every company creates a lot of micro news on a daily basis. News such as a new product launch or expanding into a new city or making a key hire. This News is extremely important in the life of the company but is not recorded anywhere.
FireUp supports images and animated GIFs. I couldn't find the way to add a video to my timeline.
2. ThingLink
Example of the interactive visual story.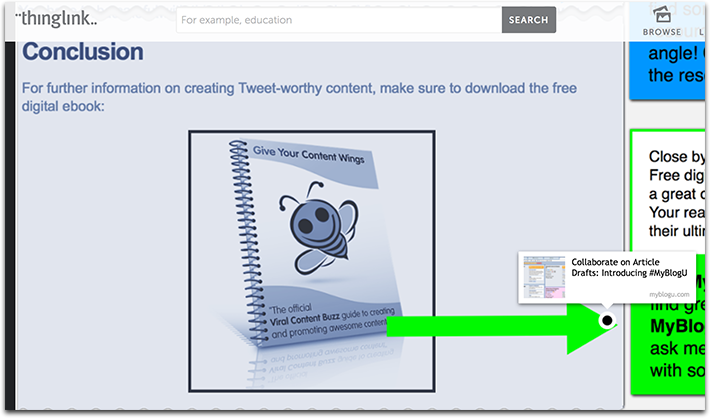 Interactive content will engage your audience and we give you the tools to analyze your KPIs and the value added through interactive media.
ThingLink is the way to add clickable links to any image. You can visualize your brand story, then upload it to ThingLink and make parts of the infographics clickable. You can then embed your interactive infographic to your page.
Here's the full range of media you can add to your ThingLink infographic. ThingLink creations make great Facebook updates too! Here's one example to play with.
ThingLink supports video links and it will play videos right within the interactive infographic.
3. Dipity
Example of the interactive visual story.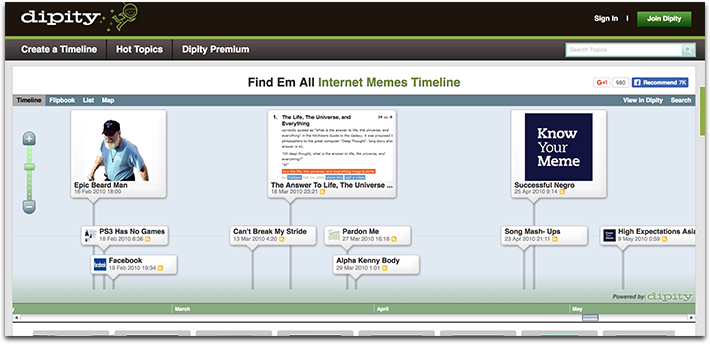 Dipity is a timeline creator.
You can add images, links and videos to your timeline.
You can invite your team members (or brand ambassadors) to collaborate with you on your brand timeline and add events to it.
Are there any other similar tools that allow you to visualize your brand story and tell it in an interactive way? Please share in the comments!