There's an interesting discussion over at SEOchat forums around various ways to increase the number of Pinterest followers. I can't say I am Pinterest power user, but I like playing with it when I have a free second (as if I have it).
---
1. Smart Following
It's an old social media relationships rule: if you want to increase following, you need to follow someone first. You can just go ahead and follow everyone you like in hopes you'll be followed back or you can follow. However "smart" following is much more efficient (in terms of follow-backs)
Here are my two most effecient smart following tactics:
A. Follow people you already know
Pinterest has a handy "http://pinterest.com/invites/" section where you can find your friends from Gmail, Facebook or Yahoo!
So use it semi-regularly (once in a couple of months is enough) to locate your friends joining Pinterest: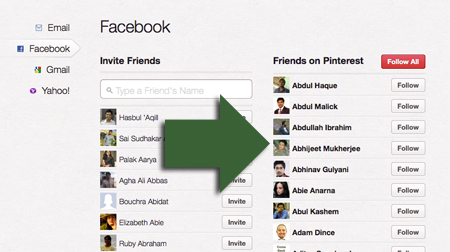 B. Follow your promoters:
Follow people who like or repin your pins (you usually get an email about that)
Follow people who pin images from your website (using http://pinterest.com/source/blog.com/ URL). I did a detailed article on Mashable on a better way to track your pages being pinned.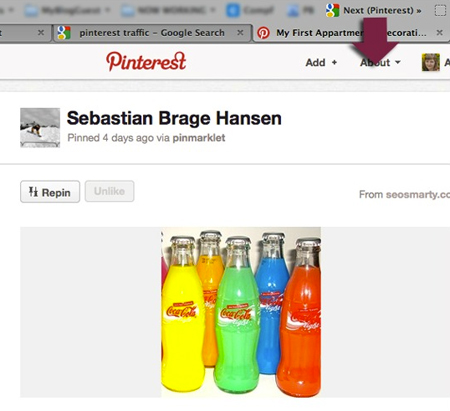 ---
2. Integrate Other Social Networks:
Tweet your pins;
Share your pins on Facebook

Also, make sure your Pinterest account is authenticated with both Twitter and Facebook for your friends to be able to find you!
---
3. Manage Your Boards
I did a detailed guest post on Search Engine People on best ways to manage your Pinterest boards. The most important tips that apply here:
Don't start too many boards;
Re-arrange your Pinterest board to have most interest once above the fold;
Make sure your best pin is your board cover.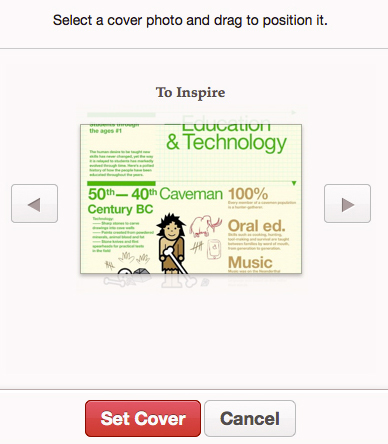 ---
4. Additional Tips
Make sure you have your headshot as your avatar (people are more willing to follow people)
Create a board about Pinterest (those pins generate most repins or discussions). For example, "Pinterest stats and infographics" board.
---
TO-DO List:
What are your ways to increase Twitter following? Please share in the comments!