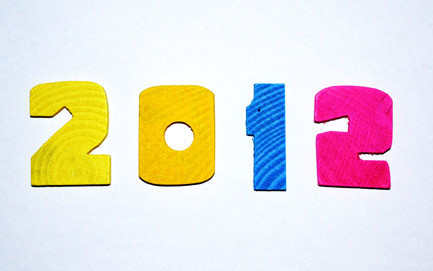 Last year around this time I did a post for Search Engine Journal about Link Building New Year's Resolutions. They were some pretty general goals that any link builder can achieve. This year, surrounded by a team of Ninjas, it seemed like a great opportunity to get a little more specific.
If you've ever wanted to get into the mind of an in-the-trenches Link Ninja, here's a look at what a few of us aspire to in the coming year:
My goal for 2012 is to learn more about landing page optimization. – Ninja Laura
This year I would like to improve my conversion rate. I would also like to master some new skills and learn more about programming. I would love to be a part of the SEO Blog. – Ninja Chrissy
My 2012 IMN New Year's resolution is to learn to be a better listener, encourage my co-workers to achieve their goals, and keep my desk organized! – Ninja Ashley
Get more links (always the goal!)and more creative links.
Along with events committee, hold even more motivating events
Learn more about SEO in general- see the bigger picture
And write my first blog post!
– Ninja Anna
I want to expand my usability knowledge and become an expert in the area.
I want to become certified in Google Analytics
I want to become a regular contributor to the IMN Blog
-Ninja Karina
I would like to work on more effective communication
-Ninja Darci
Since I'm fairly new, I want to kick off the New Year with getting lots of links! Other than that, I want to keep up more with SEO, obtain my Google Analytics and AdWords certifications and perhaps dabble with Twitter a bit! (now say that 3x fast) – Ninja Francis
I want to get better at Google Analytics and insights, and be more organized – Ninja AJ
My New Year's Resolution is really general, but I resolve to learn as much more about SEO as I can this year!  – Ninja Dan
My resolution is to spend more time finding and trying out new social media tools. There are so many awesome tools out there – I feel like I've barely scratched the surface! – Ninja Suzy
I resolve to run my Brain Task Manager more often and kill the stalled processes – Ninja Sean
To be the eyes and ears of our clients' social media "face" so we can build larger and more engaged communities! – Ninja Melissa
My New Year's resolution is to read and learn more about Social Media Analytics.- Ninja Annie
As a new ninja I'd like to be more confident in my SEO knowledge by the end of the year by learning as much as I can and hopefully be able to contribute new ideas the more I learn! – Ninja Erica
Wake up earlier! – Ninja Eric
My New Year's Resolution is to learn more about the Business of SEO and Usability. – Ninja Kevin
My resolution is to become the best Link builder in the history of the company! – Ninja Sivan
I resolve to help shape this blog into a powerful SEO resource that reflects the collective voice of Internet Marketing Ninjas – Ninja Jen
So, it seems we've got a pretty ambitious group of Ninjas. But we know that the changes we've seen this year are only the beginning. There's going to be a lot more to come, and with this group, anything is possible.   Have a safe and happy New Year's weekend and we'll see you in 2012!