Last week, Jim rallied the troops for one of his famous "5 minute meetings", which on any given day can last up to an hour and a half. But on that day, Jim's sole purpose for the meeting (which amazingly did last only a few minutes) was to let us all know that We Build Pages was teaming up with the St. Mary's Church of Troy to let employees spend an hour pitching in at the soup kitchen.
People couldn't wait to sign up. From management, to programming, to design, and of course ninjas, we all got in on the list, signing up for various afternoons over the course of a month. (I warned Pat Sexton he should shave and change his sweatshirt before going down…just to avoid any confusion.) Last Monday was my turn. I went down with my team and we all got to spend an hour doing something that we don't get to do very often — stop thinking about ourselves and start helping others. The service wasn't hard, taxing or fast paced. It wasn't uncomfortable or unpleasant. It was fun. We laughed a lot and enjoyed working together. We also got to meet some wonderful people, people who are working to make the world, or at least a small corner of Troy, better through the work that they do.
At the soup kitchen my team worked with a mix of different people, including military school boys and young Mormon men on their mission. Folks we had little, if anything, in common with besides our presence at the kitchen. And when asked what we did for a living, I simply responded, "We're ninjas", although I think that my inability to slice saran wrap efficiently cast aspersions on my sword skills.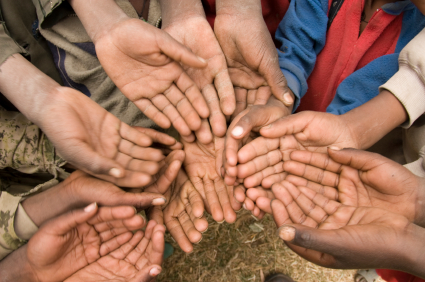 The biggest value of the whole experience was the direct exposure it gave us to an unfamiliar reality. The truth is, as the Internet explodes and we remain at the top of our game, we can become disconnected with the facts of existence as they stand for many. The perks that we have here at our office like the ping pong table, the ice cream and even the trips, can sometimes be taken for granted. But even all that doesn't compare with the benefit of having a leader who will never forget where he came from. Ask Jim to tell you stories about his traveling days and you'll find yourself captivated for hours by stories of Death Valley and peanuts. Over the years, We Build Pages has been recognized for its sponsorship of charitable events and donations, but last week that spirit went beyond simply donating money and grew into something much bigger and greater. Last week, Jim invited us to give back and help those in need. Or at least that's what we thought. The truth is, what Jim really gave us was the chance to be become better people, even if only for a moment.
Thanks, Boss.
[Lisa's Note: And thanks to Jen for writing this. I've only been part of the We Build Pages team for a short month, but every day I'm blown away by the generosity and charity found within a group that knows how to come together to make great things happen. My chance to help out with the soup kitchen will come the week following PubCon and I'm very much looking forward to it. Thanks again to Jim for making opportunities like these happen and for encouraging us to look beyond ourselves.]