Today's Q&A is a quick, but a very popular question. One of the threads at SEOchat forums is discussing ways to increase traffic from Twitter:
The user has been on Twitter since 2008, so must have some established following but he is still not sure how to obtain traffic from his Tweets.
So, apart from growing your following (which is obvious) how to get more clicks from your Tweets?
Here are my own ways:
Tweet short messages to get more retweets;
Tweet popular hashtags;
Tweet questions (Here are more ways to optimize your titles to Twitter);
(

Very effective!

) Participate in relevant Twitter chats;
Schedule your Tweets. Both Tweetdeck and Buffer are great for that. There's also an app that can schedule your Tweets for them to go live at your following most active time (I haven't tried it though)
Tweet other people's stories: Create the Twitter list of influencers and active bloggers in your niche and retweet them often (you'll be amazed how much interaction will result from that)
Always thank for retweets and reply to other people's comments;
Always follow back if the user interact with you (i.e. retweets and comments on your updates);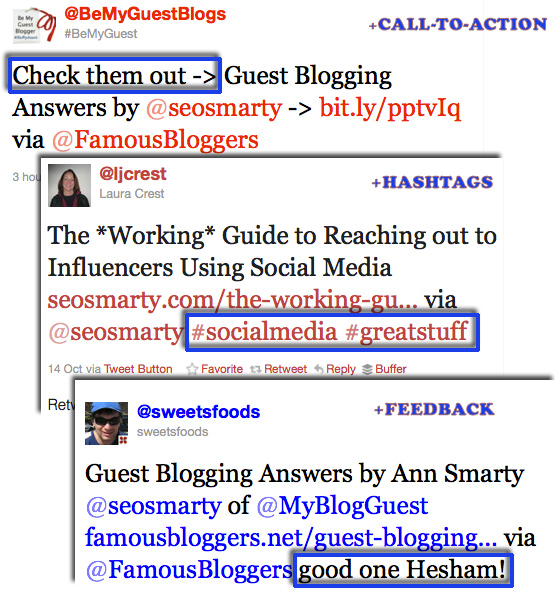 ---
And the Traditional TO-DO List:
Don't forget to follow Internet Marketing Ninjas on Twitter!