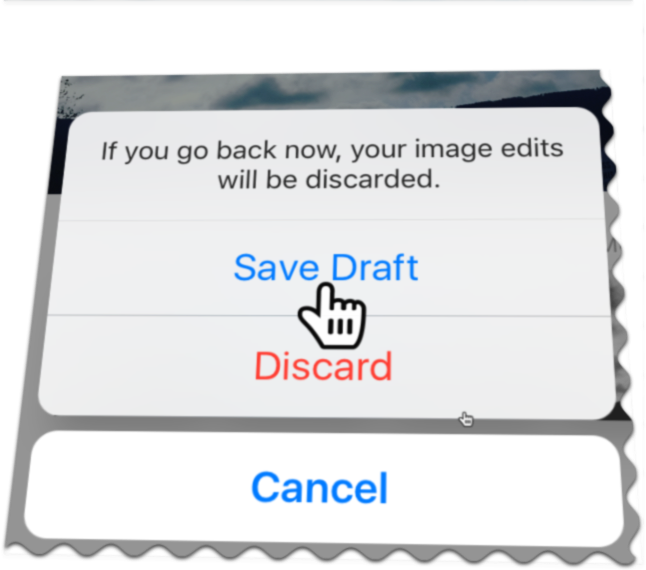 Instagram is quickly becoming the platform to beat in the world of social media. As of 2016, there are 500 million active users.
While the applications are still not as solidified in the marketing niche as you see with Facebook and Twitter, it has becoming a uniquely valuable tools for brands looking to appeal to a generation moving further away from the standard networks.
New Features Unrolled On Instagram: Saved Drafts
I have to admit my reasons for cringing over IG stem from a pretty minor issue: I am a habitual drafter. I like to write posts, sit on them awhile, then come back to them. It is my marketing process, and I believe a big reason that I am successful at it.
Social media dashboard give me the ability to do this. But Instagram has never quite worked right with my schedulers of choice, and that presents a problem. At least, it did until now. Instagram has finally introduced saved drafts, the simplest tool they could have released that changes the way marketers are going to use the platform.
When Will Instagram Drafts Be Useful for Businesses and Social Media Managers
About 20% of the time I end up removing what I was going to say, or adjusting it. Which goes to show how valuable such a small move can be in perfecting your strategy. It has even helped me to come up with whole new campaigns, simply because I had time to consider how a sentiment might be stretched into something more.
Instagram is a platform that needed this feature for a long time. For one thing using a purely visual strategy can be tricky. For another, finding a way to best represent a brand on a website that is 99% filtered selfies takes a bit of finesse. I for one am very happy to see that Instagram has listened to its users and offered the ability to save drafts.
Possible uses of Instagram drafts for businesses:
Manage your team and interns. Creating visual content requires constant work and it may be a perfect creative task for an intern. But don't let them publish photos right away. The drafting feature will keep some hapless social media managers from making humiliating mistakes.
Spread out content throughout the day. Are you having a busy event? Don't just publish everything in one go to overwhelm your followers. Save drafts and publish gradually throughout the day to catch more of your online customers.
Get more selective with content you publish: Create lots of drafts and then select the very best to publish to improve the overall quality of your content


---
How To Use Instagram Saved Drafts
Using the feature is really simple, and similar to how you would anywhere else. What makes it a little different is that is requires you to add some kind of editing effect to your photos prior to offering the save option. So even if you select an image, if you haven't filtered or used the editing tool it won't bring up the draft prompt.
If you have edited or added a filter, all you have to do is hit the back button. A prompt box will appear asking you if you want to discard or save your changes.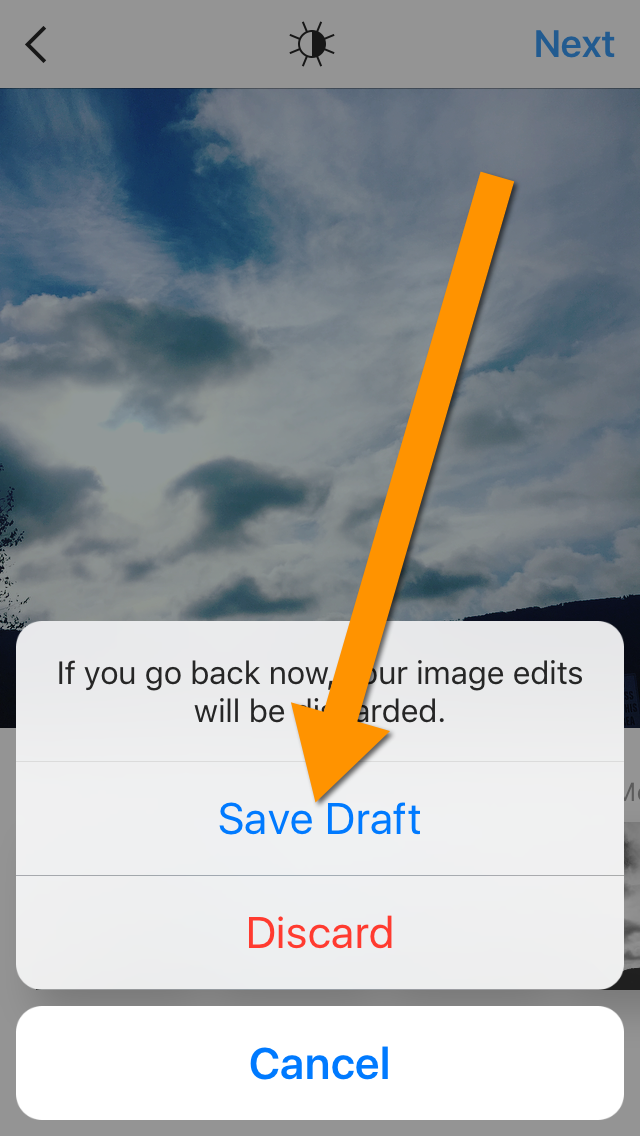 Saving will add it to a draft category, so you can access it later. These are just in the new post area, where you will see your drafts and be able to go through and select one.
All of it is pretty straight forward. It makes you wonder why Instagram didn't add it years ago.
Are you using Instagram drafts yet? Please share your tips!