Some people call them "content upgrades", I prefer the term "digital assets"; either way they are important to invest time and money in:
Digital assets attract links and social media shares (And thus generate traffic and increase your site rankings)
Digital assets build brand loyalty by letting your site users take your brand home with them (Download, bookmark, install whatever you have created for them)


---
There are lots of types of digital assets from infographics, cheatsheets, templates, etc. to videos and podcast series. This post is about smart-phone friendly digital assets and how to create them. None of them will take plenty of time, so you can play around if you don't have a solid idea at first. When you start building, more ideas will come!
1. Build a Flipbook
This one is a great idea if you already have an eBook or a Whitepaper to market. But even if you don't have one, there may be some a huge possibility that you can quickly create one. Think about any long-form content you have once created. Or a series of articles on one topic you may have accumulated over time. Both of that can be turned into an eBook.
Alternatively, you may have a digital catalog – it can also be turned into a flip book.
Flipsnack is a surprisingly easy to use software that turns your pdf digital asset into an HTML5 flip book enabling your users to install them on their ipads or engage with your content using your web page (You can embed your flip books on your page).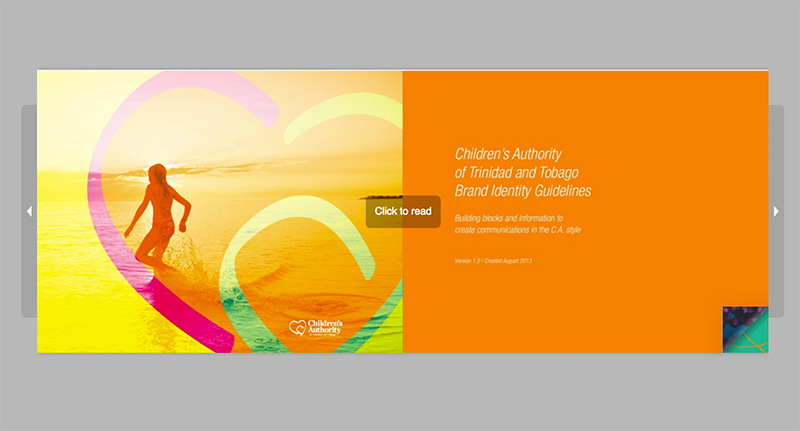 There are quite a few flip books in the "Get inspired" section, so you can get some ideas on how to utilize the tool.
2. Build a Content-Based App
Likewise, if you have a lot of content you are looking into organizing well and re-marketing to a mobile crowd, creating an app using a third-party tool may be an option.
For example, I was interviewing marketing experts every week for several months and then decided to collect all of the interviews, organize them by topics and create an app called "Content marketing lessons from experts". It's a free app, but it allows your readers to download all the content to their mobile phones and use it on the go. This is just another free channel to consume my content using their preferred medium. Yet it's well-branded and it hyperlinks to my site, so my brand won't be forgotten.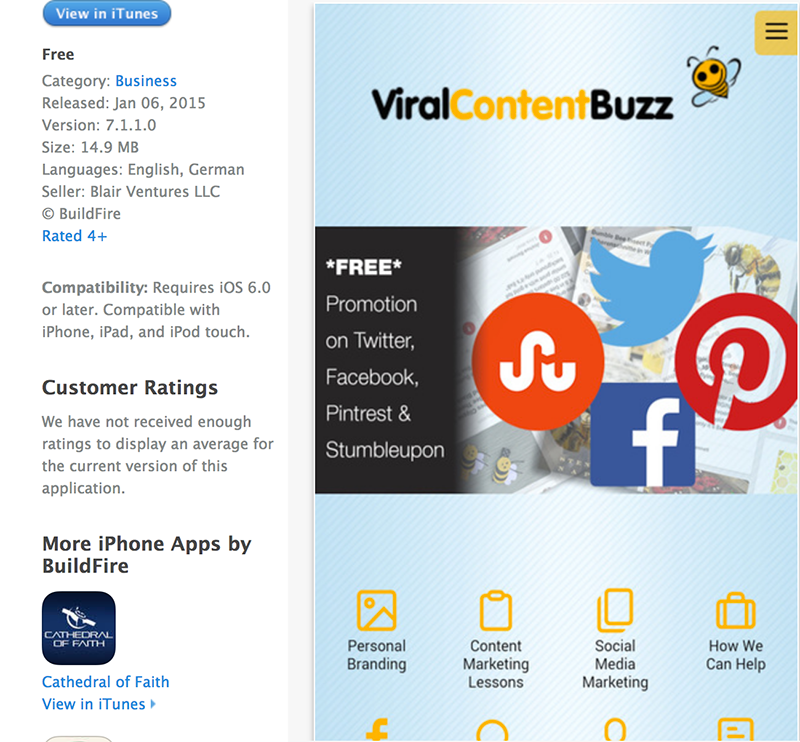 Buildfire is an easy-to-use platform to build such an app. I haven't tried a ton of similar tools, so I cannot fully explain its benefits over the others but I really liked the support they provide and the dashboard they offer to manage an app. They also enable push notifications, so you can effectively reach your subscribers whenever you provide an update.
3. Create an iTunes Podcast
Do you have a pretty active Youtube channel? Why don't you provide an audio version of your videos? That's a missed opportunity! Extracting and editing sound for it to be a self-serving digital asset opens up more marketing opportunities, the most obvious among which is, of course, iTunes presence.
There are several ways to publish your podcast on iTunes. I've been using probably the easiest:
Upload your podcast to Soundcloud (I had to use the paid version because it comes with the RSS feed)
Use Soundcloud RSS feed to add it to iTunes.
Wait a few hours for it to be approved.
Get a separate link to your iTunes link and let your readers subscribe to your podcast on iTunes.
This is what we did with our Jim&Ann show. But you don't have to stop there. This is what you can do with your YouTube channel: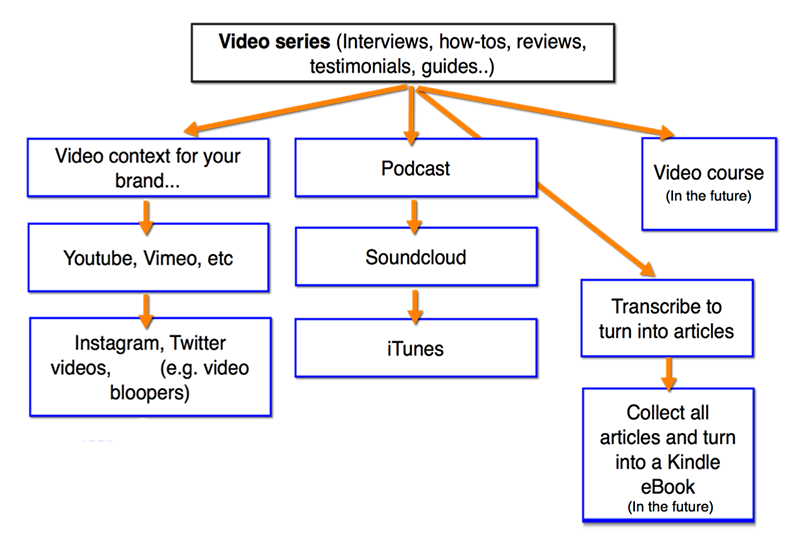 Are there more mobile digital assets or tools you have played with? Share them in the comments?