Ever since Google has closed its Google Plus authorship program, you might have had "Authorship is dead" sentiment all over the place.
The truth is, that was an absolutely different type of authorship than what we are going to talk today. Google Plus authorship has never been a ranking signal while mapping authors and figuring authorship and influence signals has been on Google's agenda for ages.
Authorship = All kinds of signs showing that a certain page has an author (e.g. "By" followed by capitalized words, a recognizable name in the URL, capitalized words linking to a Twitter account or About page, Rich markup defining the author, etc)
Author Rank = Mapping all the authors Google is aware of, connecting all the dots (their sites, columns, social media profiles, books, mentions, etc) and assigning a certain "rank" somehow reflecting the influence.
Author Rank is the way Google can better understand links and citations. It's something Moz, Majestic, aHrefs cannot include in their scale (and that's why we expressed previously why their numbers don't really matter!)
A link from a reputable niche author is worth thousands of anonymous links!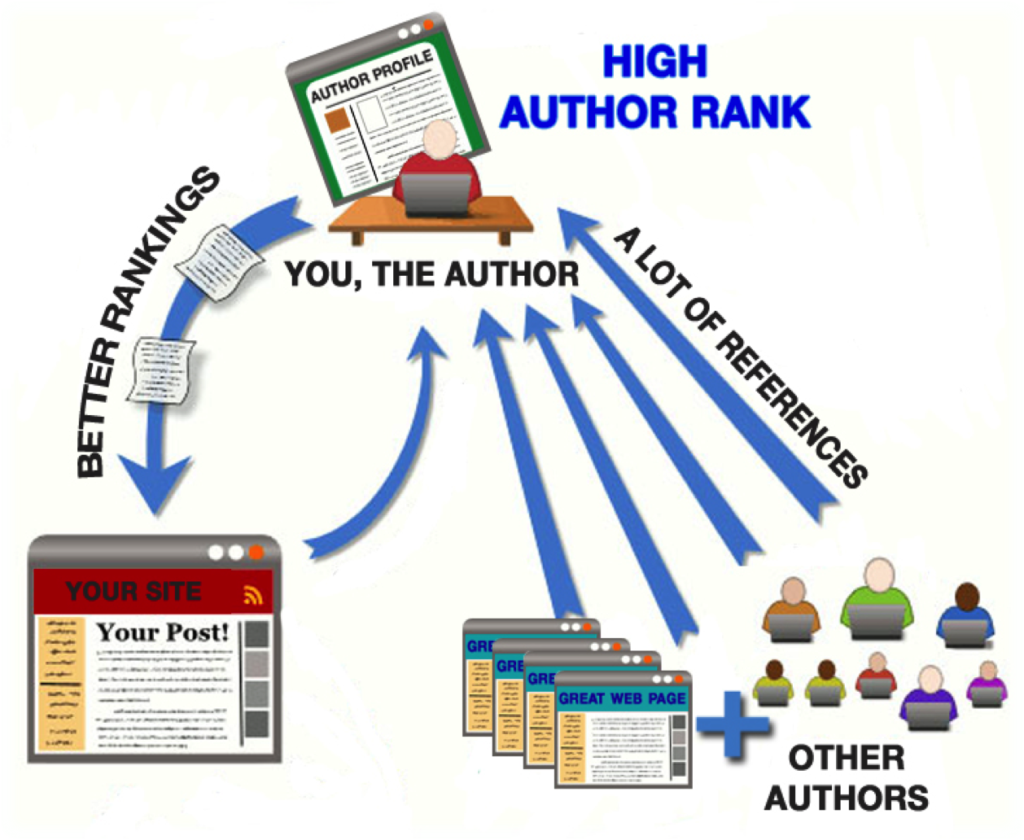 A LOT OF REFERENCES FROM AUTHORS & PAGES = HIGH AUTHOR RANK:
…the reputation of a particular agent, and therefore the reputational score assigned to the particular agent, should depend not just on the number of references to the content signed by the particular agent, but on the importance of the referring documents and other agents…
THIS MEANS: CONNECT YOUR CONTENT TO AUTHORS AND GET REFERENCED BY THEM
Identifying a page author and checking their reputation in Google is also a huge part of Google's rating quality guidelines which shows Google is taking author rank seriously.
Another good article to check out on Google's author rank is Danny Sullivan's Google Authorship May Be Dead, But Author Rank Is Not.
Here's the video on Youtube: What is Authorship and Author Rank and how Google uses the signals to rank web pages.