It's been a few weeks since our Save the Pandas and Penguins Party in Las Vegas at PubCon. But we're happy to report that a total of $4,709 for the black and white animals SEO's love to hate.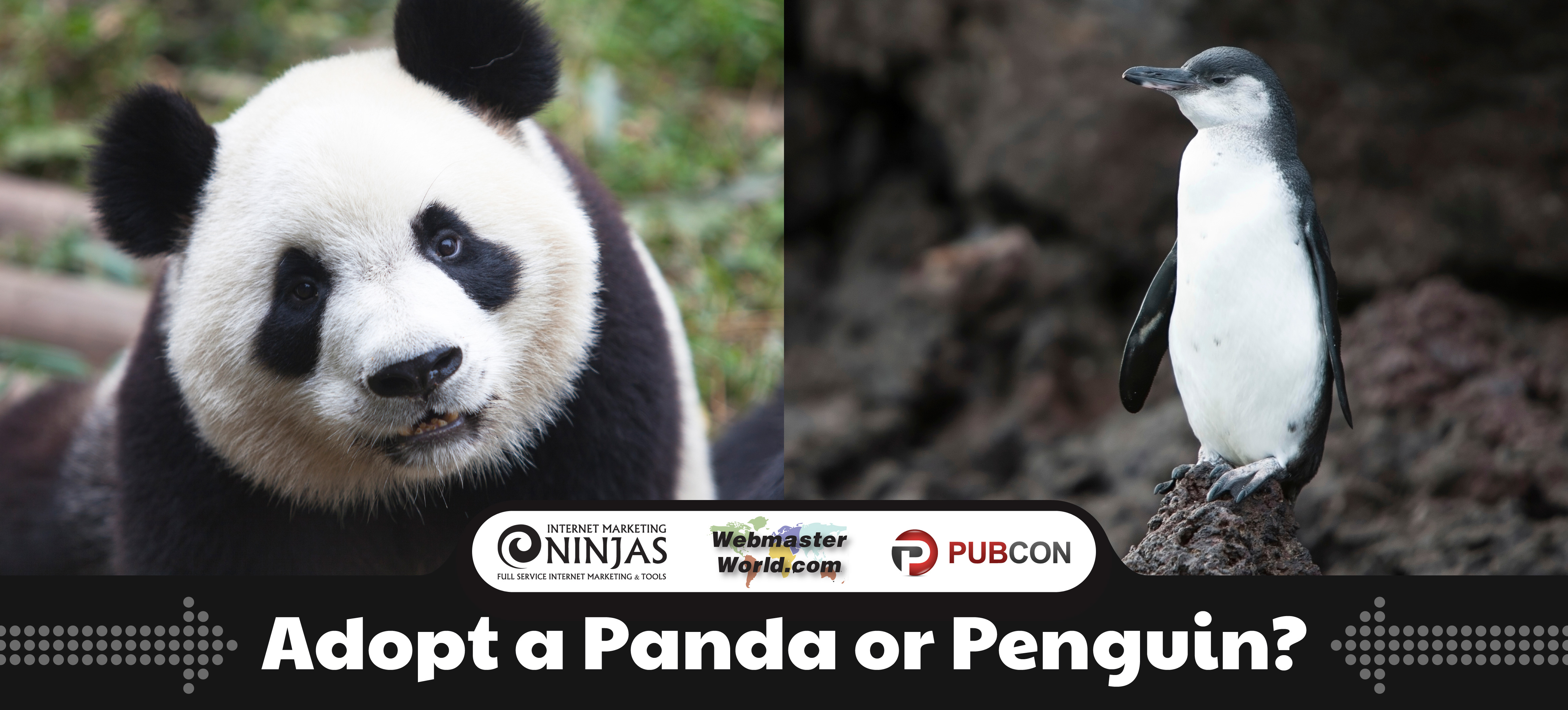 The little friendly competition between them indicates that people are slightly more enamored with Penguins than Pandas with the little guys from the Galapagos pulling in $2,892 and support for the big bamboo eaters came in at $1,817 for the World Wildlife Federation.
We wanted to thank everyone who came out for the party we had a blast, and helped a good cause!
---
All of Our Furry Friends
But that's just 1 party. Sure, we had a pretty large band of ninjas at PubCon, but when the whole clan is together, we accomplish even more. In the last year here are some of the charity events the ninjas have been involved with
Over the summer, the dog lovers among us attended Bark in the Park to celebrate the ninjas' best friend and help benefit the Mohawk Humane Society. Because we can't get enough of animals we also ran a Pet Supplies drive collecting over 500 items for the Capital District Humane Association.
Since we also love animals that don't chew shoes or need house breaking, in September we held a Stuffed Animal Drive to collect stuffed toys for the Down Syndrome Association of Central New York Buddy Walk, where children with downs syndrome get to walk carrying a new plush friend.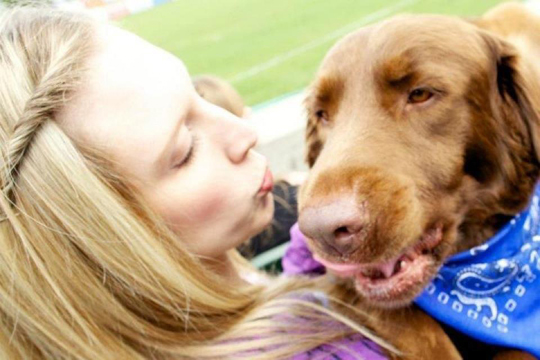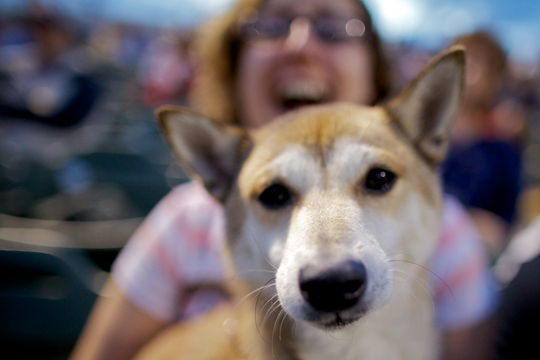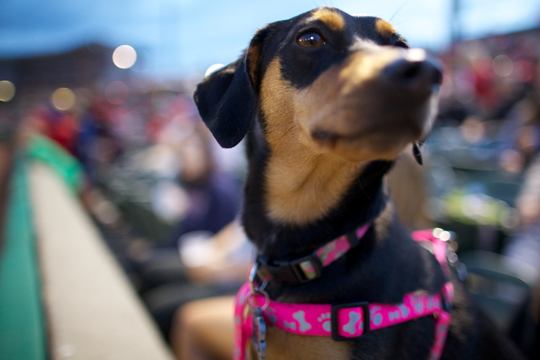 ---
See Ninjas Run!
We're stealthy, and fast. In the last six months we've done 3 different charity runs.
The Tawasentha Mud Mania! Run in June to benefit the local food pantry's of surrounding counties.
The Firecracker 4 in on july 4th to support the Saratoga Springs high School Track Team and the Saratoga Regional YMCA. Most recently we joined the 12th Annual Great Pumpkin Challenge a run/walk to benefit Saratoga Bridges.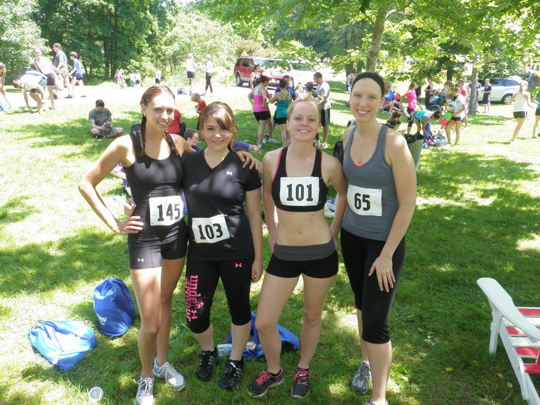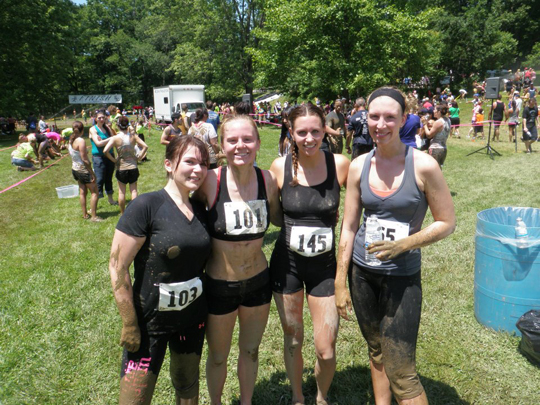 Since we can't stop won't stop, we have 3 more runs coming up this winter. The Frun Run 10K this month to benefit the Children's Hospital at Albany Medical Center. In December we're dis-robing for the 7th Annual Albany Speedo Sprint to raise money the Albany Damien Center for persons living with and affected by HIV/AIDS. Finally we'll start the New Year on the go with the 15th Annual First Night Saratoga 5K Run.
So if there was any question of whether or not you can out-run a ninja, if they are from our office, probably not.
---
Food, Raffles and Themes!
A little known fact is that ninjas will take just about any excuse to wear a costume and bake cupcakes. So we instituted monthly theme days and Bake Sales to raise donations for various charities. Aside from gaining 15 pounds and a couple of cavities we've also raised about $500 for the Children's Hospital at Albany Medical Center. Back in April, we raffled off gift baskets in the office to raise money for the Northeast Parent and Child Society.


On the horizon, things won't be slowing down. As the holidays approach we'll be helping with a Food Pantry Drive for the homeless, Toys for Tots and sending Christmas Cards to Vets through the Red Cross.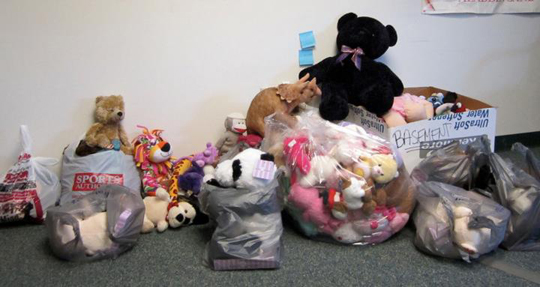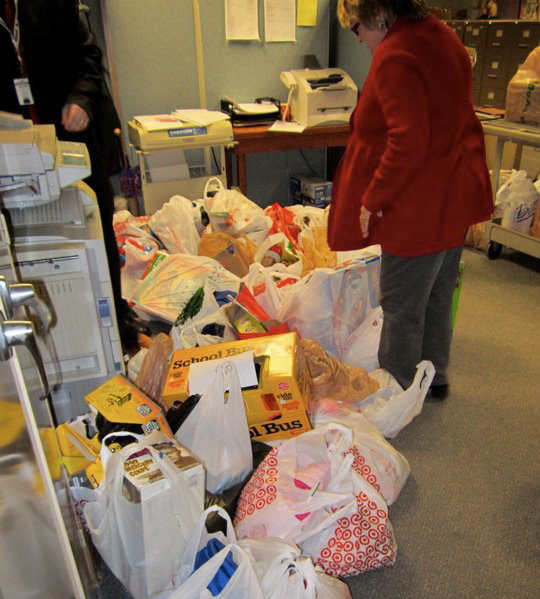 Don't get us wrong, we still make plenty of time for building links and helping clients strategize but in between we like to do what we can to help out. And it doesn't exactly hurt when "helping out includes" wearing speedos or playing with puppies.