Reason #42 why We Build Pages is so great to work for: Birthday cake.
Today is Pat Sexton's birthday.  So everyone say happy birthday to Pat.  Everyone here at We Build Pages already has, and we actually started and ended the song in the same key.  It was a miracle!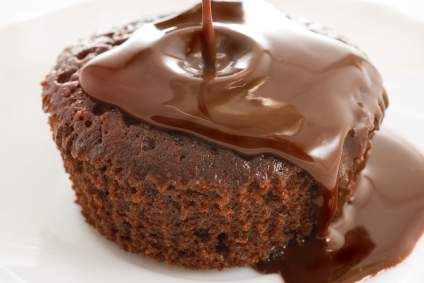 We celebrate all birthdays here at We Build Pages.  Every employee gets to pick out their birthday treat, too.  I opted for brownies.  Others have chosen cake, cupcakes, cheesecake, fruit, and even a veggie platter.
Pat had pumpkin cake with cream cheese frosting.  This was no store-bought cake, either; the frosting was even homemade. It was made by our very own Christine, who very nearly stabbed me in the eye with a butter knife on the way to cut the cake today.  She made my brownies, too, and many of the other birthday desserts we've had over the past few months. She's multi-talented!
In addition to birthday cake, we also get free ice cream. Although no one was going for cake and ice cream today. (We're still waiting for the freezing rain to start.)
Then there's the ping pong table in the lunch room. It's there for anyone to use, but it's normally the programmers and designers you'll find having a ping pong grudge match.
Holidays are pretty sweet around here, too. We've got holiday decorations everywhere, including a number of stuffed toys that sing. Lisa is quite fond of the bear sitting on her desk. We can often hear it singing, "Chestnuts roasting on an open fire…"
We've got chocolate, too. The three of us gals in the content department have been given several boxes of chocolate to keep us happy. (Umm, Jim? We're almost out. Can we get some more?)
So yeah. We Build Pages is a really great place to work. Thanks for making it fun for all of your employees, Jim! Maybe it's time for all of us to give you another big group hug. (Because we totally did that a few weeks ago.)