Google Authorship is one of the most actively discussed SEO trends today. Apart from being (hopefully) a good tool for protecting your copyright and defending against scrapers and resellers, Google Authorship is expected to be behind the future of rankings. There are a few good tools that you can use to be on top of this SEO trend.
---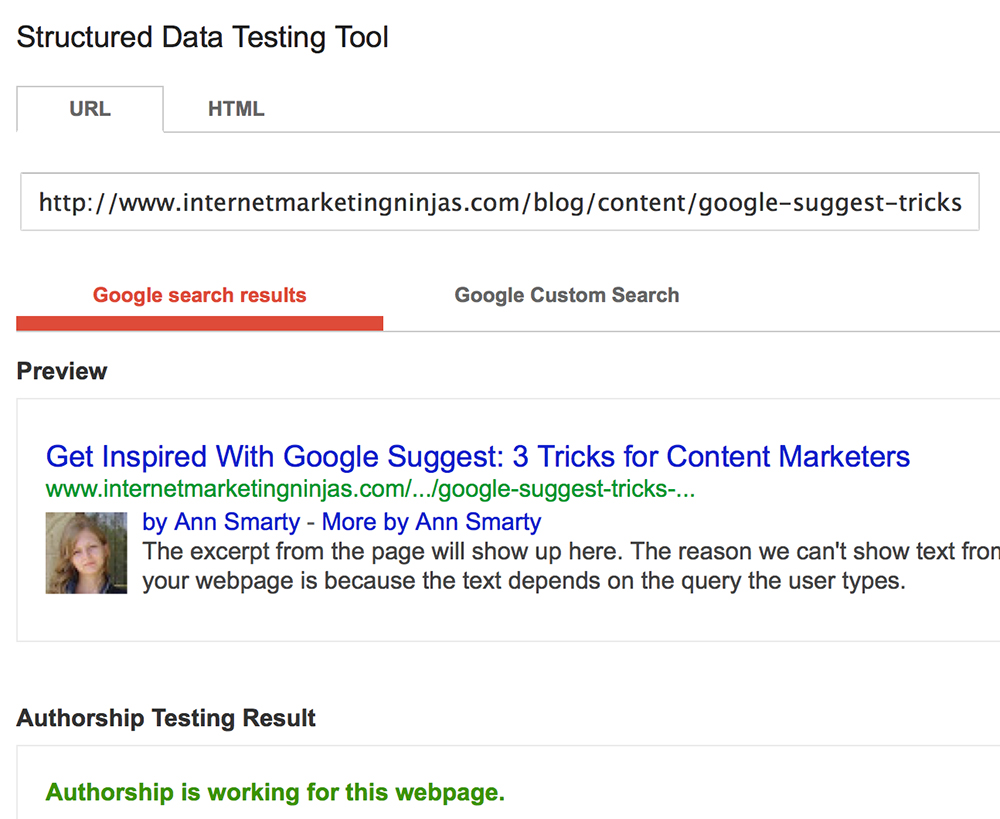 Test the structured data of any page using this simple tool from Google. Just put in the URL and hit Preview. It will show you the search engine result with icon, tell you if it is connected to an author, allow you to see if the email of the author is verified, check on the publisher markup and more. You can also do a custom search.
Warning: Mind that the actual search result may look differently (Google isn't showing author's photo for ALL claimed content but at least you'll see if you have done everything right!)
BONUS!
Here's an awesome browser bookmarklet that takes you to the tool results with on click: Get it here
---


Wordpress is the blogging platform of choice for most people. So having this plugin is definitely a positive, allowing you to fully integrate your posts with the service. Quickly authorize your posts using this plugin, monitor your submissions and more. It only takes three steps!
---
3. Author Stats within GWT Labs
Google is still playing and experimenting but looking at your claimed content stats within Google Webmaster Tools will be revealing (and fun!)
See which articles are definitely showing your picture in search results (not all of the claimed content does that)
See the ranking and click-through of your verified articles!
Note which unverified articles are assigned to you (and guess why!)
---
Bonus: Google+ Ripples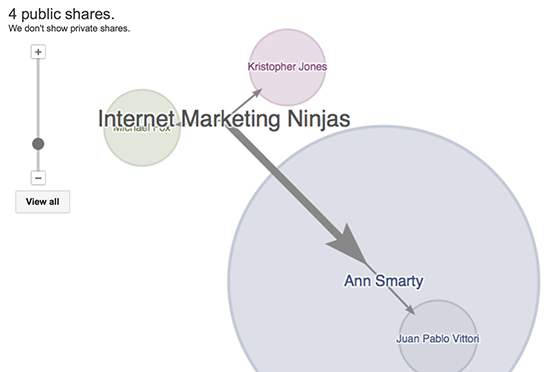 Once you have your post verified under your authorship, you will want to keep an eye out so you know how it is being shared, and where. This can be done using Google Ripples, a gem of a feature that many people don't realize is available through G+. In the corner of your post, click on the arrow within a circle that brings down the option menu. Go to View Ripples, which will bring up a page showing you a visual diagram of how your posts has been shared, commented on and is making an impact on the community.
Do you know of any good tools you like to use to enhance the effectiveness of Google Authorship? Let us know in the comments.