On-page SEO is one of those elements to any campaign that is unavoidable. It doesn't matter if you are running a shop, a blog, or a service. Without making sure search bots can understand and read your pages correctly, all other efforts won't be as efficient (or complete).
The entire tools section here is a beta part of SEO Chat.
---
Page Comparison


This is a great (if very simple) tool that allows you to put in up to five page URLs for analysis. It will compare on-page SEO of all of them, and give you data that will let you improve where some are lacking. It looks at both basic content and meta data, such as description, file names, and page titles.
---
On-Page SEO Optimization Analysis Tool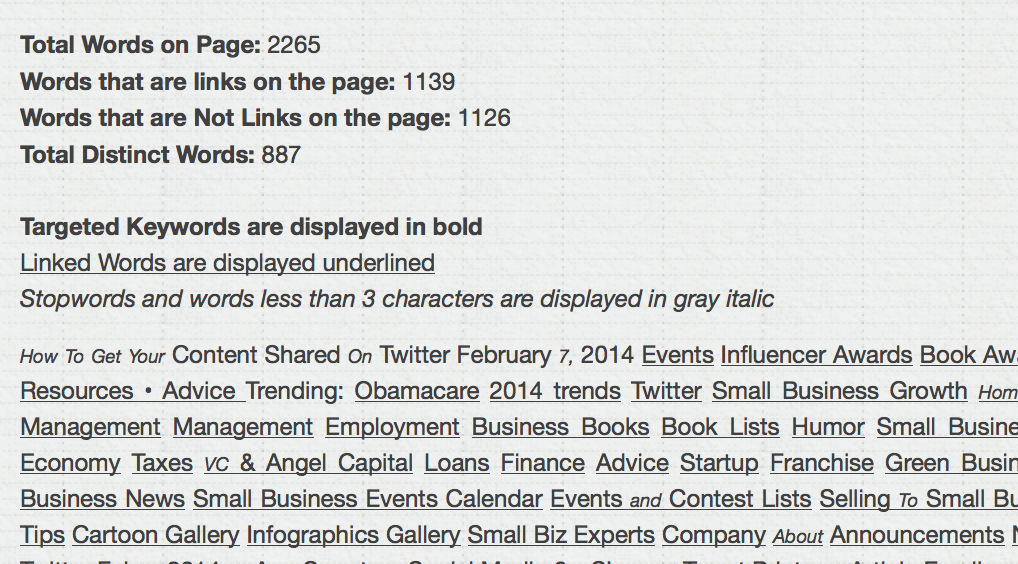 Take a URL, then put in up to five target phrases (optional). The tool does the rest by analyzing everything from meta data to keyword use in content and link accounting. It then breaks this all down for you, so you can get a more thorough look at how well your page has been optimized, and how you can optimize it even more.
---
Web Page SEO Analysis Tool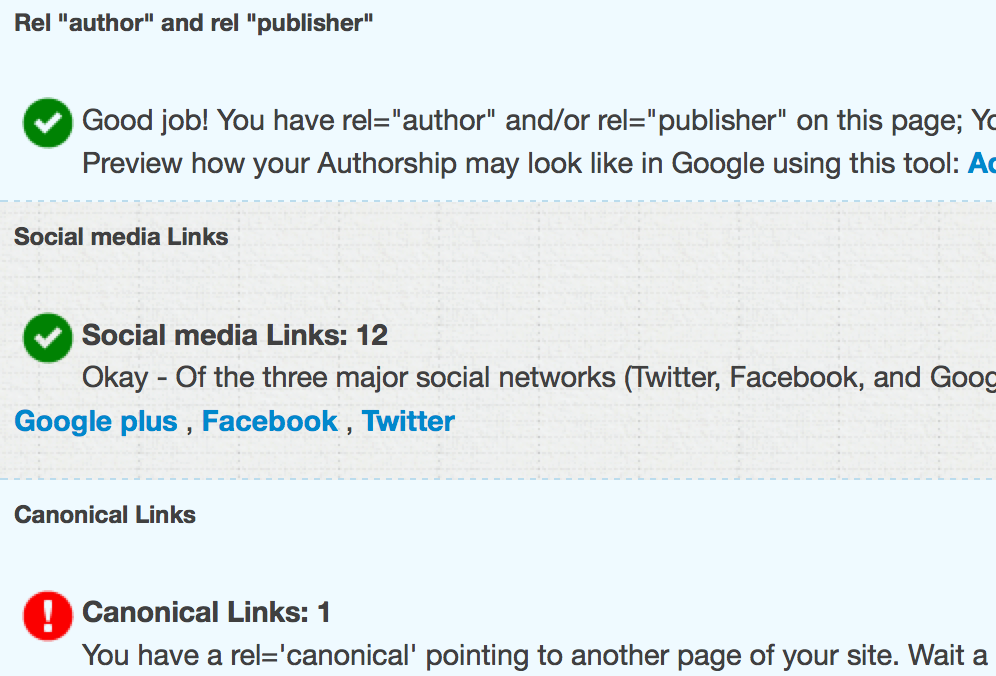 Just put in a URL, then put in some keywords, and hit Analyze. It will run the basic analysis of your page and return you a detailed report with explanations. It's perfect for training a newbie SEO and running a basic analysis on pages.
---
Keyword Cloud Tool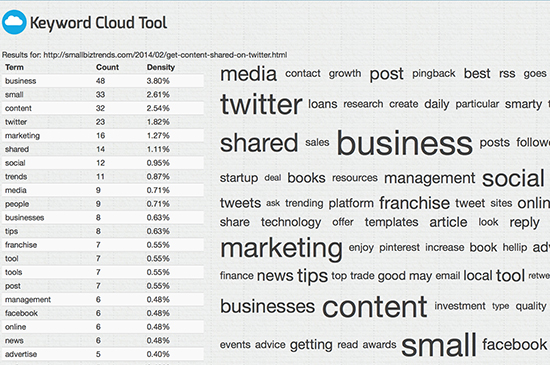 It is an effective way to analyze on-page SEO: as I mentioned earlier it can also be used to analyze Google SERPs as well.
Check also this one out: Page Keyword Density Analysis
---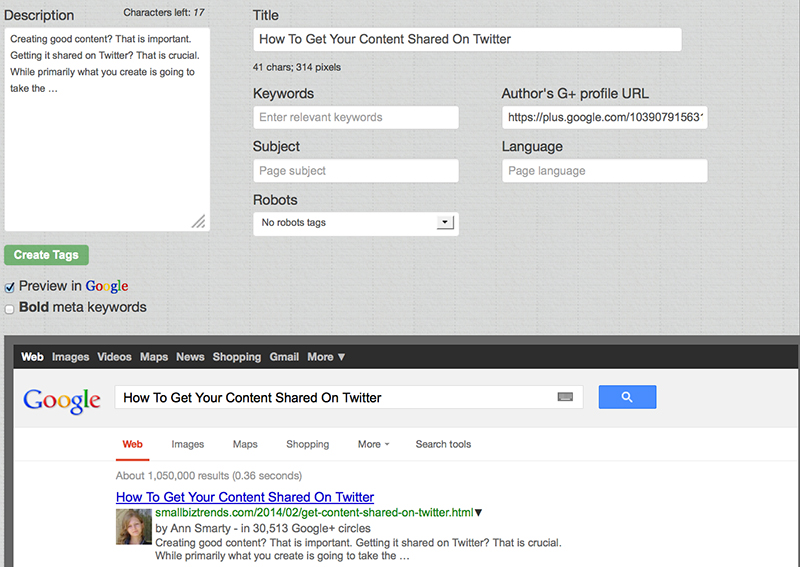 Provide your URL and you can see the tool grab all your meta tags and even show you the preview of how it may look like in Google search results (if Google keeps all the info as it is when forming the search snippet). You can tweak any tag and see how your search preview changes!
The tool supports Google Authorship as well, so you'll see your Authorship rich snippet as well!
Easily analyze, understand and preview meta tags!
Do you know of any good tools for on-page optimization? Have you seen results yourself? We would love to hear from you, so leave us a comment!