It's quite obvious we search a lot. Running a quick site:domain.com search on Google is actually the first thing I do when analyzing any site. I search to spell-check, I search to analyze, I search to get inspired… There are lots of search shortcuts and search operators. There is never too much playing with search results!
Site-specific search (SITE:) is by far my favorite toy of course. And the following two FireFox addons should be the main reason I am still sticking with FireFox:
First, they give me quick access to my favorite SITE: search command
Secondly, they allow me to search from the FireFox status bar (which is at the bottom of the browser) which means they are easier to access and they don't clutter my browser toolbar (which is already quite overused).
---
1. Goog All Sites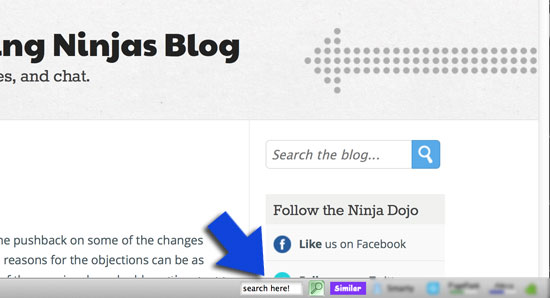 I don't know what I would do without this addon. I've been it for ages. Actually Goog All Sites & Similar Sites Search addon is very simple, but so useful:
Just type your search phrase in the field in your status bar
Click Enter
The tool will grab the current domain and perform the following search: [site:domain.com YOUR SEARCH PHRASE]
There are so many possible uses of it! JUst think about it:
Quickly find the best-performing page for your site to link to from the article you are currently writing (gotta love the in-text inter-linking!).
Quickly find an article you remember writing long ago
Quickly find great content ideas for roundups and lists,
Many more!
---
2. Search Everywhere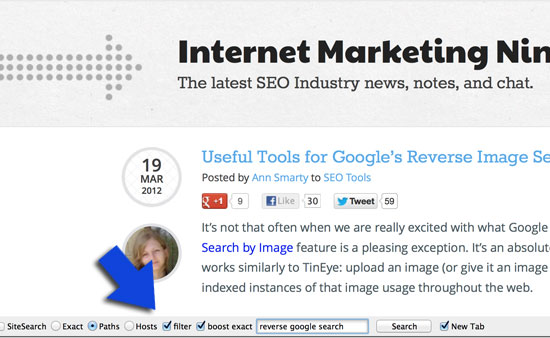 This one is a bit more complex, but I bet you have never heard of a cool concept like that.
Search Everywhere allows you to search within sites *linked from* the current page.
So let's say you have a few trusted sites you like to refer to, you can simply create an HTML page linking to them and use the tool to search all of them when writing your new guest post or doing a research.
Or you are reading a Wikipedia page and want to search all sites it refers to…
Or you are analyzing a page and want to quickly find out what it links to…
There can be lots of fun with it! It has some neat options as well:
SiteSearch: If checked, a simple site search will be performed with the provided search query
URL Extraction: You can set the tool to only search within extracted URLs or to broaden the search to extracted domains.
---
To Sum Up
If you want to skip to the conclusion and simply pay with the tools without reading what they do, here's the quick sum-up:
Search the scurrent site using FF status bar!
Run Google's site search using the current domain
Create a custom search to search within pages / domains *linked from* the current page.