As the Internet is getting more diverse and real-time, monitoring your reputation is getting even more complex. The following three tools will hopefully add some new sources for your reputation management research:
---
1. Reddit /domain/
Reddit is getting more and more diverse. Tracking if your site or your brand is being discussed on Reddit is not easy.
Your page can be added multiple times
There are hundreds of subreddits, so there's no way to keep an eye on them all
Luckily there's a way to see ALL discussions around your domain (independent of the subreddit). Add your domain instead of DONAIN.COM below:
reddit.com/domain/DOMAIN.COM/
Mind that there are two tabs of results you want to keep an eye on:
Each tab has an RSS feed as well:
reddit.com/domain/DOMAIN.COM/.rss
reddit.com/domain/DOMAIN.COM/new/.rss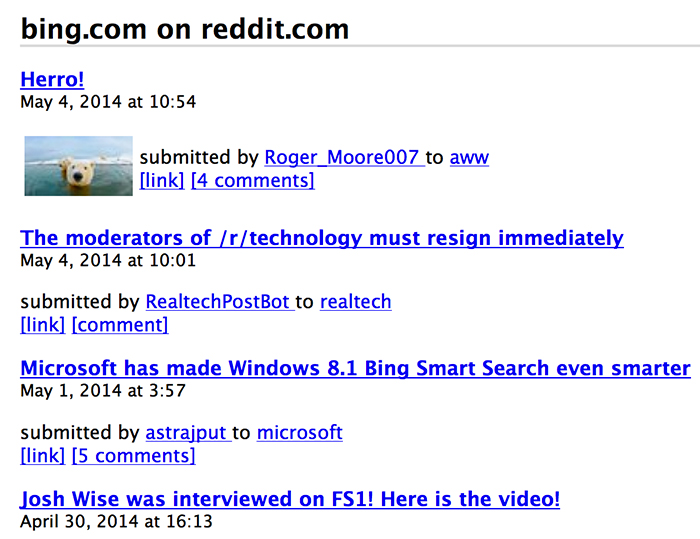 ---
2. Wikipedia Domain Search
While there's a small chance your business is mentioned so many times on Wikipedia, that you can't keep up, that search feature is useful for competitor research and brainstorming: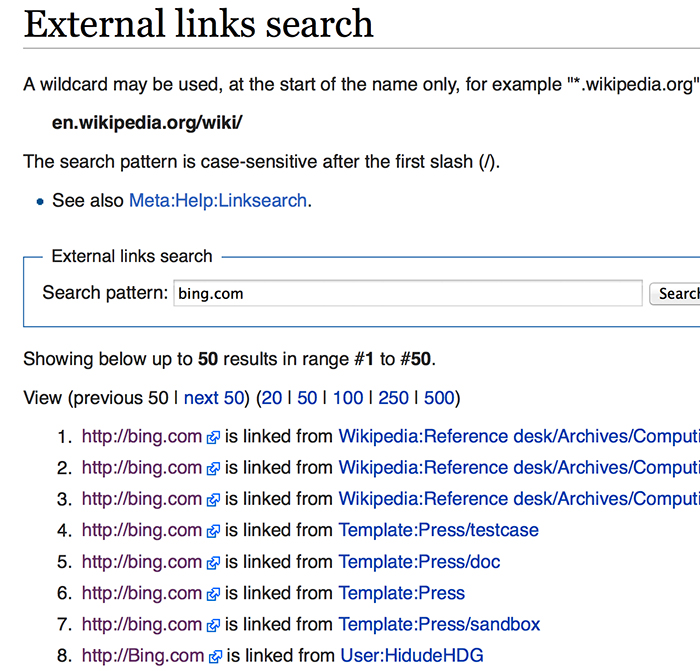 Check out your domain: Wikipedia domain search (shows which articles of wikipedia reference a particular domain)
---
3. Pinterest Domain Search
Interacting with people who pin pages from your domain is essential for both building connections and giving those pins a much-needed boost.
Therefore Pinterest domain search is such essential in your Pinterest activity:
pinterest.com/source/DOMAIN.COM/

Use that search to discover friends on Pinterest!
Tip: This tool allows you to subscribe to email alerts of your domain mentions on Pinterest.
Very often the above three domain search results are very surprising and revealing!