It's not that often when we are really excited with what Google does nowadays. The Search by Image feature is a pleasing exception. It's an absolutely awesome tool that works similarly to TinEye: upload an image (or give it an image URL) and find all the indexed instances of that image usage throughout the web.
Like TinEye (I actually use both now), Google Reverse Image search turns out to be an awesome help for various tasks:
Search for screenshots in a guest post (another way to make sure the article is totally original and unique and was written *for you*);
Search for images you are planning to use in a post (to find the original source to make sure you can use the image and credit the actual source);
Monitor your own infographic being re-published (+make sure the bloggers always credit you as a creator);
Make sure your own images are not being re-used (or are not being re-used without the credit);
See if anyone is hijacking your avatar or brand logo (!)
You name it!
While being an awesome help, it doesn't have too many tools that make it easier and faster to access. Here are the three I am using and finding very helpful:
---
FireFox:
Search By Image for Google: this one adds the option to search for any image you come across from the context (usually that's right-click) menu.
It's very easy to install and (unlike what you may find in the addon reviews) it's very easy to use. Whenever you want to track down the source of a web image you come across just right-click on it and select "Search Image on Google":
Here you go (the search results will open in a new tab):
Alternative addon: Image Search Options: This one adds several "Reverse image search" options including GazoPa, TinEye and others. You can set which search engines you want to use from the addon options. Google Reverse Image search is not added by default but you can add it by tweaking the addon source code a bit (instructions can be found right on the addon page).
---
Google Chrome
Search by Image: Google Chrome users are lucky enough to enjoy Google's official extension. It adds a new option in the right-click menu that lets you search the web by that image: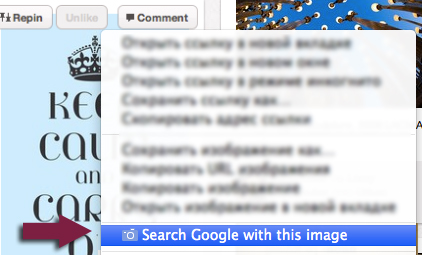 Here you go: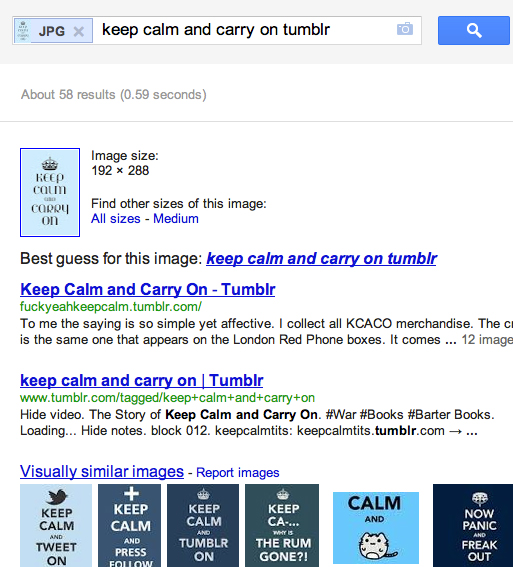 You can also set it to work from the icon placed right on the image and visible on hover-over (without any need to right click which is pretty time-saving!)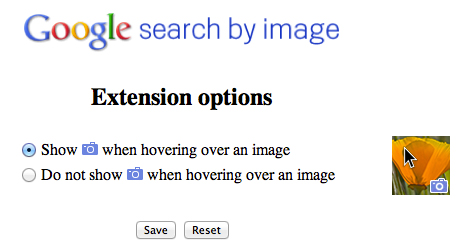 So easy to search: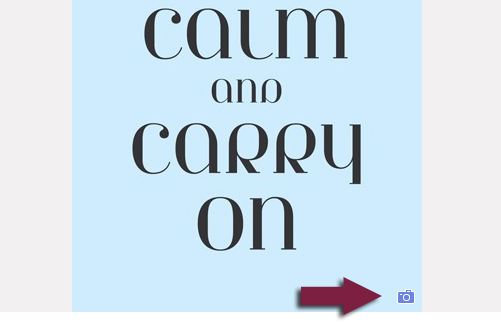 Pin Search is another must-have extension if you are on Google Chrome and love pinning. It adds a "Search" option to Pinterest search results and streams allowing you to quickly check the popularity of each image throughout the web: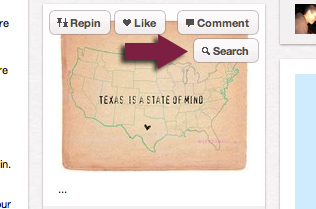 It's a fast and awesome way to track down any image source on Pinterest (i.e. to pin the original!) as well as see the image reach.
Further reading on Google Reverse Image search:
Are there any other cool Google Reverse image search tools I have missed? Please add them in the comments!