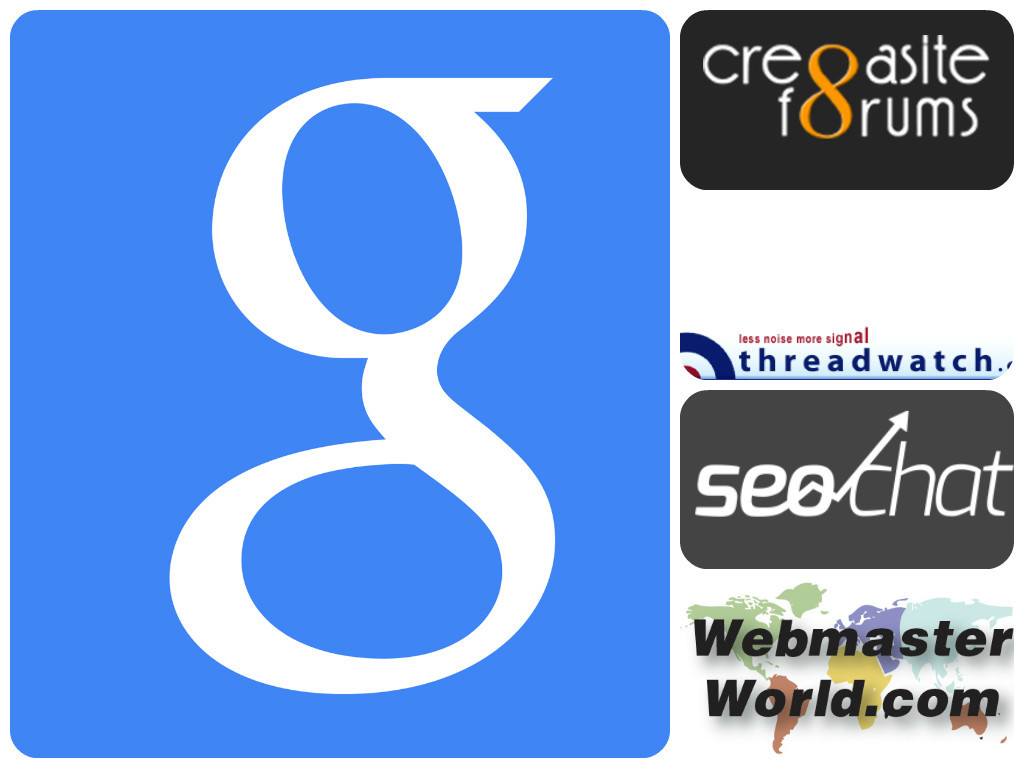 Big names and big minds with big ideas are the bookends of this week's round up, while equally substantial digital marketing questions fill out the middle. From waxing nostalgic with Matt Cutts, to playing Nostradamus with Eric Schmidt, or living in the here and now with our daily questions about Facebook, Google and how to keep track of constantly changing rankings. There's plenty to think about and talk about, so dive on in.
Matt Cutts: Lessons Learned From the Early Days of Google
The head of the Google Web Spam has been off the grid for several months. But he appeared recently at the University of North Carolina, at Chapel Hill, for a talk where he couldn't help but reminisce about earlier times at Google. Affable, humorous and insightful, Matt Cutts reminds us what a wealth of history he is and why he is such a popular presenter at conferences. Hopefully, we'll be seeing more of him in the days to come.
The Marketing Impact of Facebook Out of the $227 Billion Economic Impact
A Facebook funded research project determined that the social media juggernaut has an estimated $227 billion dollar economic impact on our world. The entire figure breaks down into 3 categories, Marketing effects, Platform effects and Connectivity effects. If nothing else, the study supports what many pundits, business owners and marketers already believe; Facebook will be a major player in how products, media and services are bought and sold for a long time to come.
Google is looking to get feedback on their impending "Search Queries Report" in Webmaster Tools. Volunteers were solicited via a Google + post and those who participate may see their insights integrated into the final version. don't miss this chance to tell Google exactly what you think.
50% of Traffic From Google, Good or Bad?
How much is too much when it comes to dependency on Google? Sure, Google can be a big traffic source for a website but it's important never to become entirely dependent on any one channel. The real metric seems to be the question of how would you fare if you were suddenly evicted from Google's search results? Could you survive?
Unsure if I Have a Spam Penalty
The changes in Google over the last few years can leave anyone's head spinning. Between manual notices, penalties, and algorithmic updates when the dust settles, sometimes it's hard to figure out exactly what went wrong and how to fix it. One site owner has a complicated situation and a lot of conflicting opinions. What's your take on the situation?
Keeping Track Of Rankings
Along with keeping an eye on how much traffic you get from Google it's important to get a sense of which keywords are driving that traffic. With all of the keyword data being "not provided" in Google, we are leaning on keyword ranking tools more and more. There are paid tools and free tools, but which ones are your favorites? Who is your "Go-to Guy" for getting the intel on where you rank in Google and for what?
The Internet Will Disappear
Rounding out the round up is some insight from Google Chairman Eric Schmidt, from a panel at the World Economic Forum in Davos, Switzerland. His prediction that the internet will disappear is a nuanced one. "There will be so many IP addresses…so many devices, sensors, things that you are wearing, things that you are interacting with that you won't even sense it" Says Schmidt. A prediction that implies, not that the internet will go away, but that it will become so seamlessly integrated into our lives that its assimilation could easily become second nature. This notion, combined with the potential of the continuing rise of a global voice through increased access to the internet, paints a nearly sci-fi worthy vision of an interactive future.