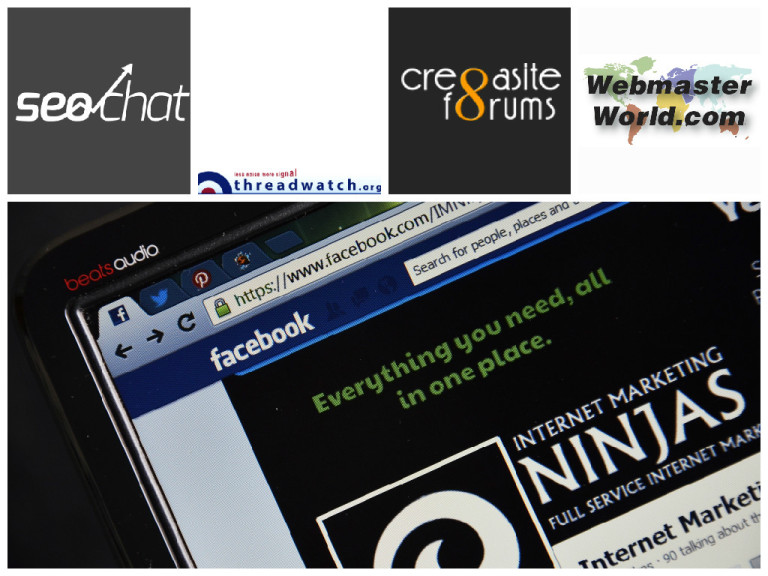 This week has been rich in interesting updates from search and social platforms.
Our forum users have actively discussing Google's raters getting a cut in hours, Twitter teaming up with Bloomberg, Googlebot ignoring robots.txt directives and more!
Please click the links below for more details:
Google raters get a cut in hours and start to speak out
In this thread, an article is referenced about Google Raters, who work through at least two different subcontractor entities are seeing their 40 hour jobs being cut in half.
A close read of the article provides and interesting overview of the types of tasks that quality raters do – the scope of their tasks are across products and include more than you think!
On the Webmaster World link mentioned in the thread, members speculate about what the potential cause is and macro trends.
Are Paid Search Ads taking away our SEO Business
In this thread, members discuss the Larry Kim post stating that "value of a Google ranking down 37% in two years?  Members seem agree in general that despite increased rankings, year over year traffic still seems to be down in many cases
The discussion highlight was NewDelhiSEO's comment  that:
"It will ultimately become a game of money till users starting hating Google for too much monetization. Until then SEO is loosing value every day."
Twitter teams up with Bloomberg for 24-Hour streaming  video news
As the publisher race to social platform develops, Webmaster World members discuss this latest development. Members also consider other content deals that Twitter is working on.
Interesting development! Wonder what will happen to Periscope, Meerkat (still alive?) and Facebook live video?
Will direct partnerships with social platforms be something that all large publisher will need to consider for the future?
When is mobile friendly not mobile friendly
Member Chedders grapples with the best way to show a gridded experience on mobile.
Options discussed include
lazy loading,
handling mobile traffic through a native app,
swappable list.


---
Googlebot ignoring robots.txt and nofollow
A member points out that dispite an effort to both nofollow and robots.txt. One member points out that that any and all links to those pages would need to be nofollowed, including navigation links. Other members remark on Googles "voracious appetite" to crawl even if they found a link just once.
..anything we can do to stop Googlebot, as they appear to have declared war on affiliate links?
Click To Tweet
Other members state that Google understands patterns in affiliate links and there should be no major concern around Google finding them. Still other members recommend removing the links from any sitemaps.