Brainstorming can be tough. You get distracted easily and everything seems to have already been written!
To add to that, requirements to content concepts and titles have become much more complicated. I remember the time when all we had to worry about is a good use of a key phrase to make sure that articles comes up in search results.
With the growing importance of social media traffic, we now have to think how that title will look like in social media shares (How many people will be intrigued enough to click the link nearby? How many people will want to re-share? Is it short enough to allow many more retweets? etc)
We've already listed some headline-writing tips and Tweet copywriting tricks. This time let's find some templates (and examples) to help you come up with a fun content idea and a catchy headline:
The Ultimate List of Blog Post Ideas
---
The blogging guide provides a very comprehensive list of blog post ideas which can be applied to any niche. The list is broken into categories (educational content, newsworthy content, controversial and editorial content, interviews, personal content, ). I like the fact there are examples provided for each type.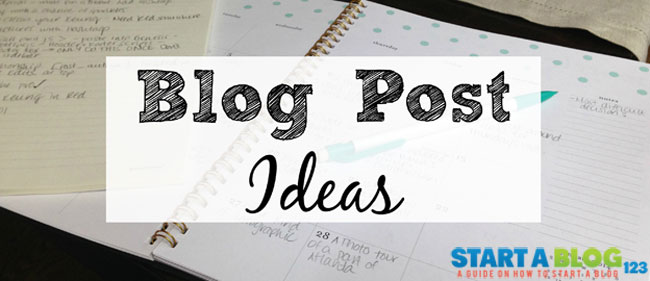 I also think this list is a great addition to your in-house content team training resources!
100+ Blog Post Title Templates by Pauline Cabrera @Twelveskip
---
This is a great pinnable infographic to download and print. It gives you lots of great formats to create a blog post title and make sure it grabs attention:
Tweak Your Biz Title Generator by Liam Delahunty & Anita Campbell
---
There are dozens of title generators and you may find yourself using another one. This one is my personal preference. I actually like the ideas they generate:
The ideas are actually smart and inspiring
You get many ideas with one click
Ideas are categorized by type (Lists, "Best…", How-to, Questions, topics, etc)
It's easy to copy all the generated ideas!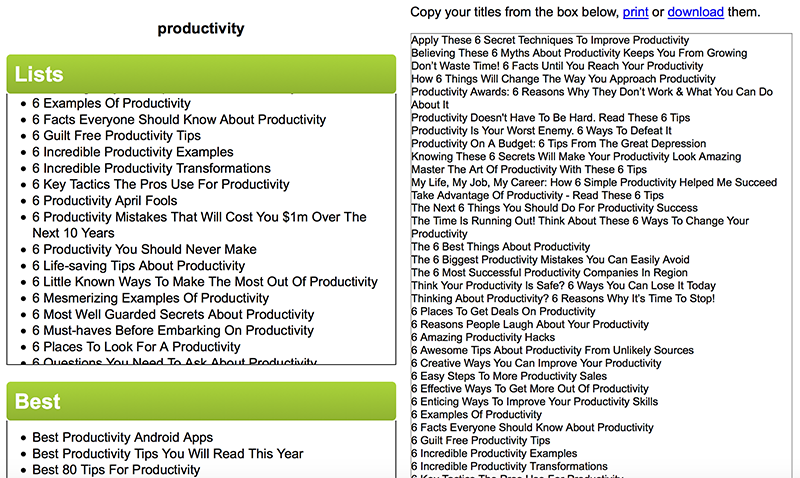 (Google) Suggest and Tools
---
A few weeks ago I did this round-up of awesome free tools that use Suggest data of major search engines (Google, Youtube, App Store, Amazon, Bing) to generate lost of key phrases based on your key term. These tools are my major source of inspiration!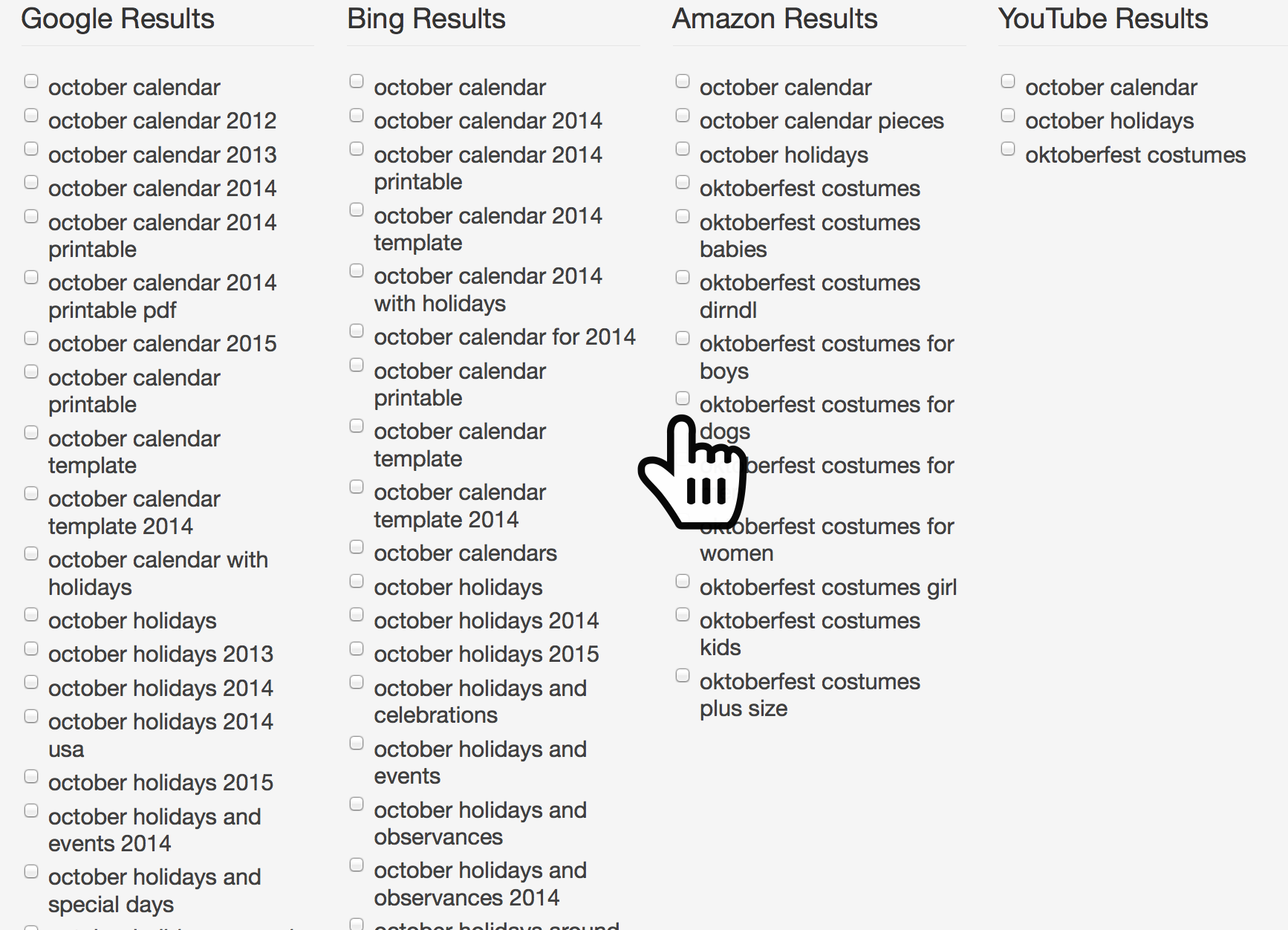 To conclude, here are my own way to always come up with new content ideas. What are yours?