Choosing to run a blog is a big decision. Whether it's a business blog or just a way to make some extra money, it will eventually consume your life. The work you put into it, the joy you feel when it takes off, the frustration when it doesn't – all of these are part of the natural emotional cycle of the blogger.
With so much to do in order to make it a successful blog, from writing content to marketing, it can be overwhelming. More than one blogger has given up before ever really getting into it because they burnt out – which is extremely unfortunate, because every site has the potential to become popular over time, and with work.
Don't be one of those who gives up before getting a chance to see the blog grow. Try to minimize your irritations and the effort where you can. These cheatsheets are invaluable to this end, providing the blogger with all the information at a glance, quick resources and more to get them through.
Schema.org is not something you are required to use on your blog. But it never hurts! Google does all those experiments again and again (remember indepth articles or the newly launched experiment with marking images?) and each time they use on-site markup to base those experiments on.

So while it won't probably help with rankings, Schema.org may give you some competitive advantage when it comes to Google search new features.
---
2. Free Formatting Checklist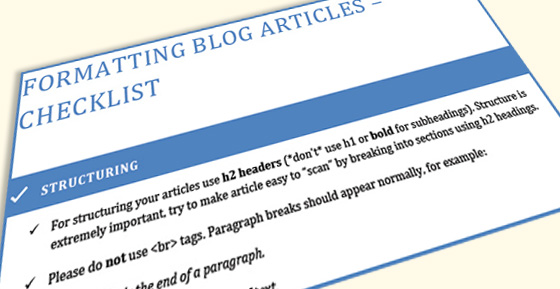 The WordPress built-in editor makes it very easy to format and HTML-markup your articles. However, few of us use it to actually write a post. More often than not, you have to import from Word, Google Docs or Open Office. That's where all the weird formatting comes from.
The above cheatsheet makes it easier to remember how to properly markup your article for it to be easy to read, scan and look nice in any browser.
---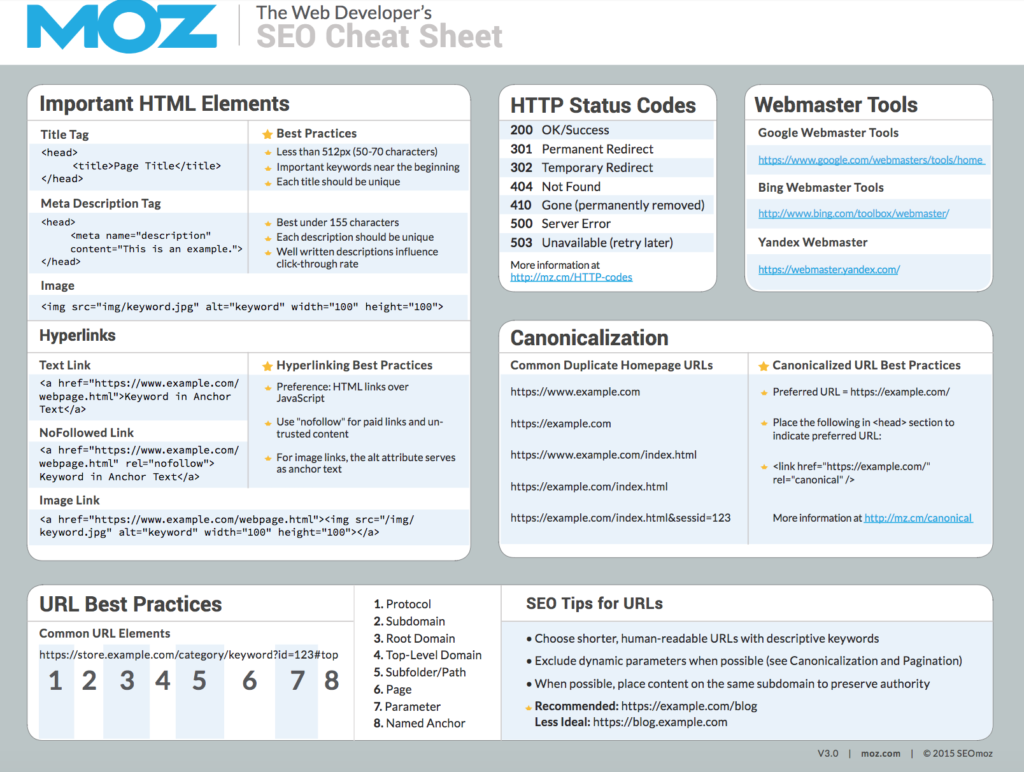 This cheatsheet has sought to break the initial SEO process for your WordPress blog down in the most thorough way possible. It handles installation, robots.txt, user traffic and more. The website itself is in German, but the cheatsheet has been provided in English.
---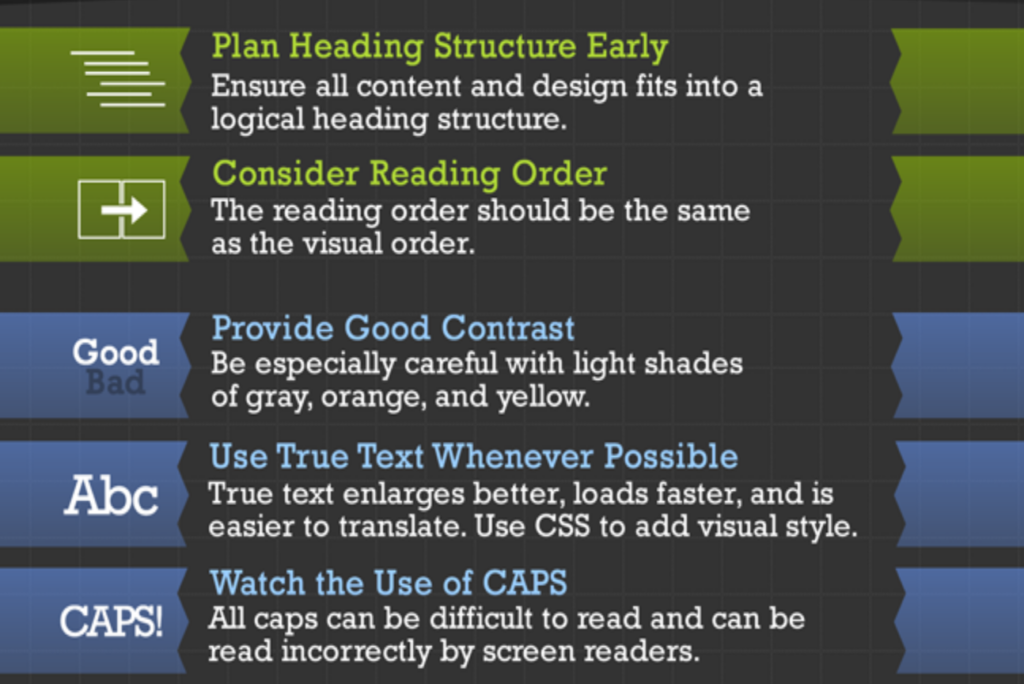 While this spreadsheet is meant primarily for web designers, it will help you choose a better theme: mind the initial HTML structure of your future theme, color contrast, font size, etc.
---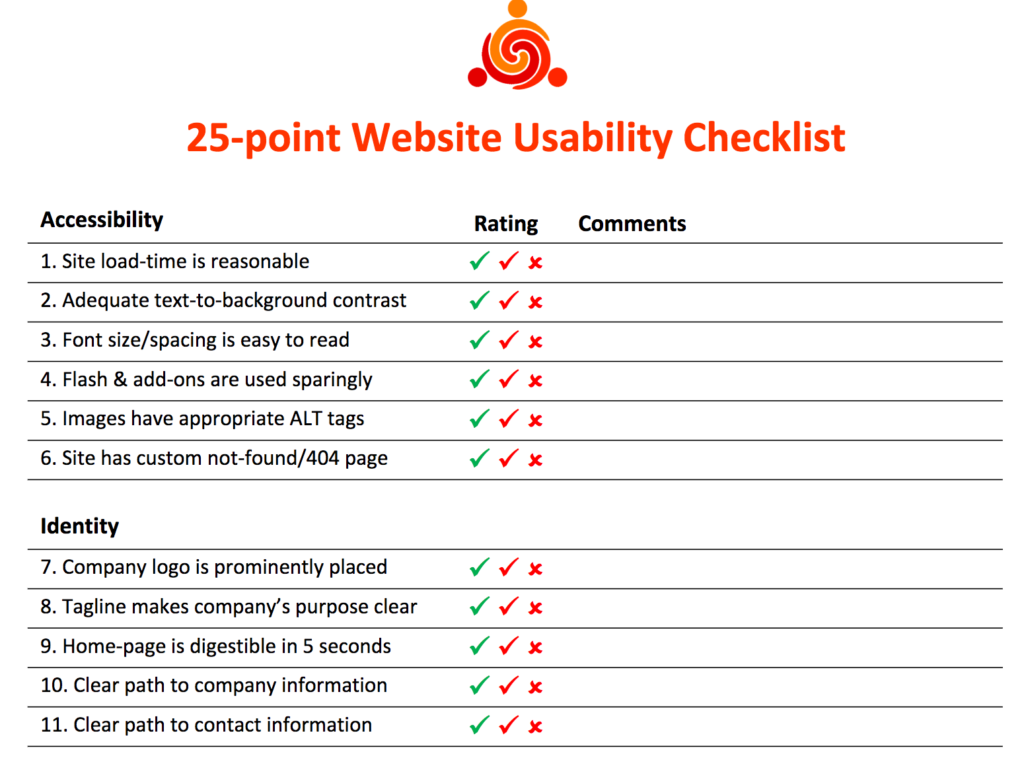 Usability is a big issue that bloggers are rarely prepared for. I have lost count of the times I have gone to a blog that had amazing content, but it was difficult to navigate their blog to find more. From dead links to badly formatted layouts to boxes of eyesore tags all over the place, usability is not always a factor met.
This 25-point cheatsheet easily breaks it down into four categories for you: accessibility, identity, navigation and content. It has a one-page downloadable PDF that I think every blogger should download and print to keep at their desk.
---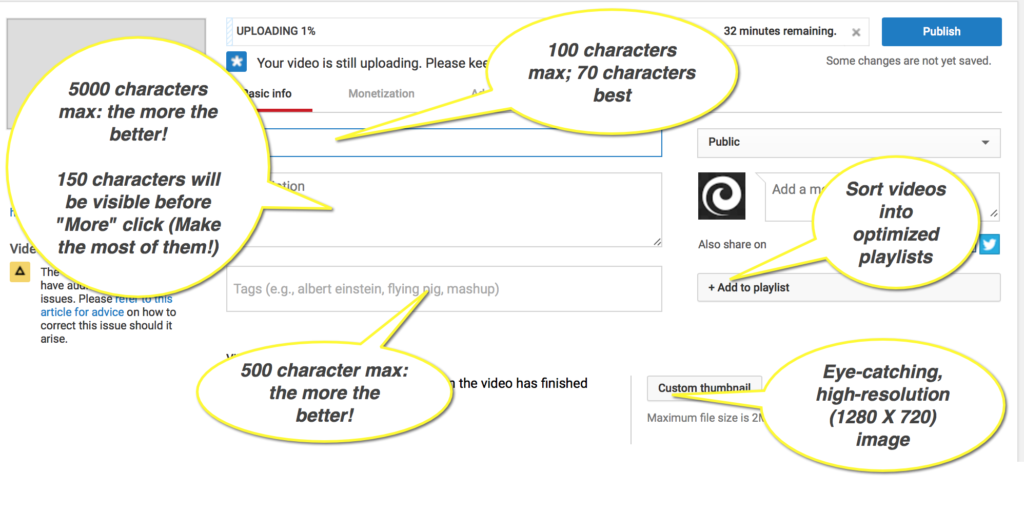 Nearly all popular bloggers do videos these days. This checklist will help you set up your Youtube channel and optimize your videos for maximum visibility!
With a billion users, YouTube is the second largest search engine in the world and according to the site itself, users upload 300 hours of content to the site every minute. Not taking advantage of video marketing is going to cost you potential growth both in the short and long run. You just can't afford not to be there.
---
Still the number one social networking site on the web, and the one with most members, Facebook has become huge in recent years. People will often "Like" a page for numerous reasons, which will give you a great chance to network with them and turn them into loyal followers. This cheatsheet has a list of the sites shortcuts and emoticons.
---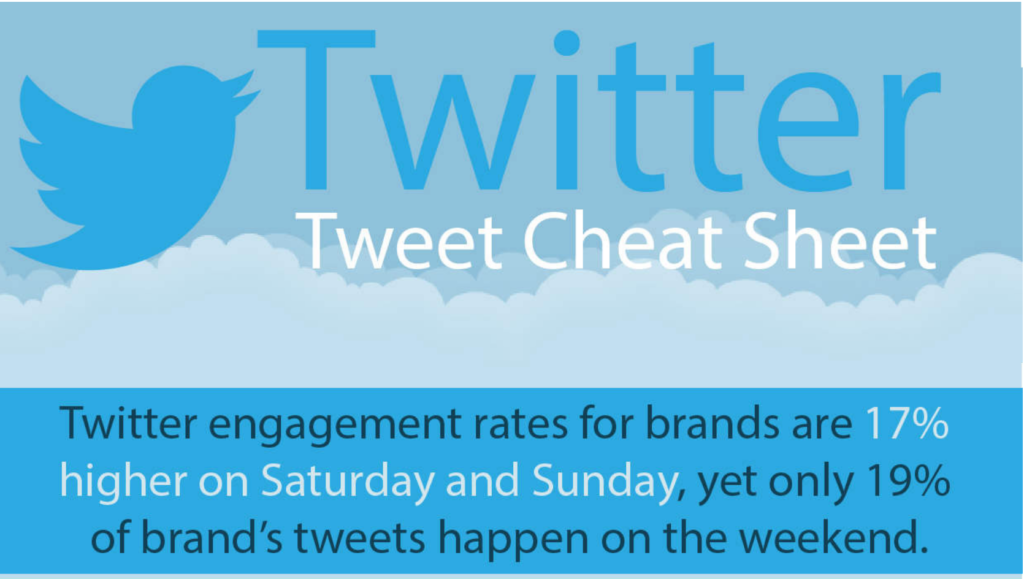 The above cheatsheet contains useful shortcuts, must-know Twitter stats, jargon and hashtags – everything you need to know to start your blog community on Twitter.
---
The best way to build your social media presence is to actually talk back and forth with people. And the most efficient to do that is to meaningfully tag those people you want to talk to in your social media updates. This cheatsheet will teach you how to effectively tag social media users when posting social media updates for you to increase your following and engagement.
---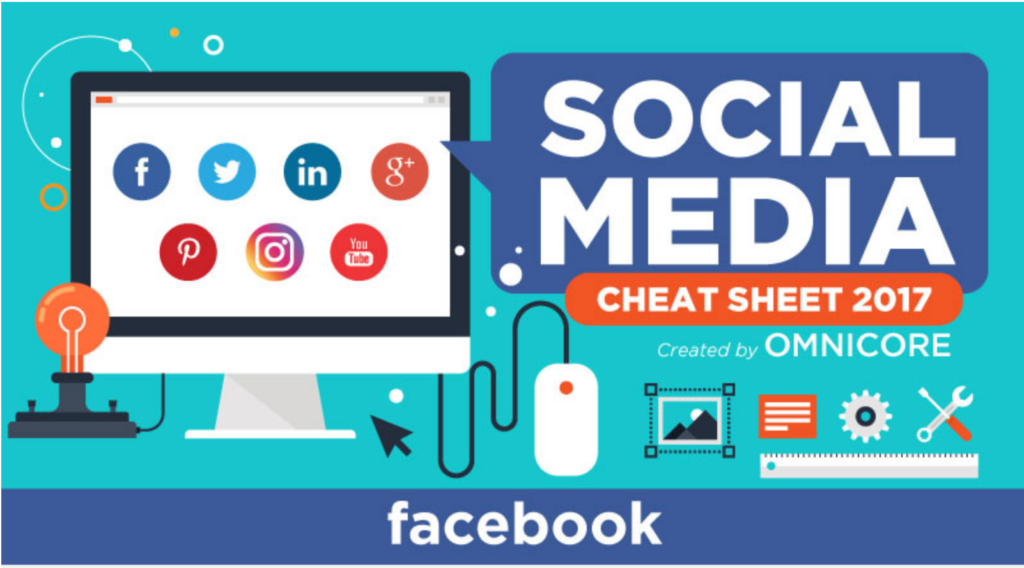 Visual marketing is growing year by year. You need to develop your visual brand identity and make sure all your social media channels are visually appealing and consistent. This cheatsheet will walk you through the process, step by step, platform by platform, making sure your brand is recognizable and memorable!
---
Conclusion
Starting a blog can be overwhelming. It takes a huge amount of work, not to mention time to cultivate your little slice of the web. But it can be made significantly easier when you find cheatsheets that break down the content you usually have to search for into one easy to view document.
Do you have a cheatsheet you use on a regular basis? Comment with a link!
Save
Save
Save