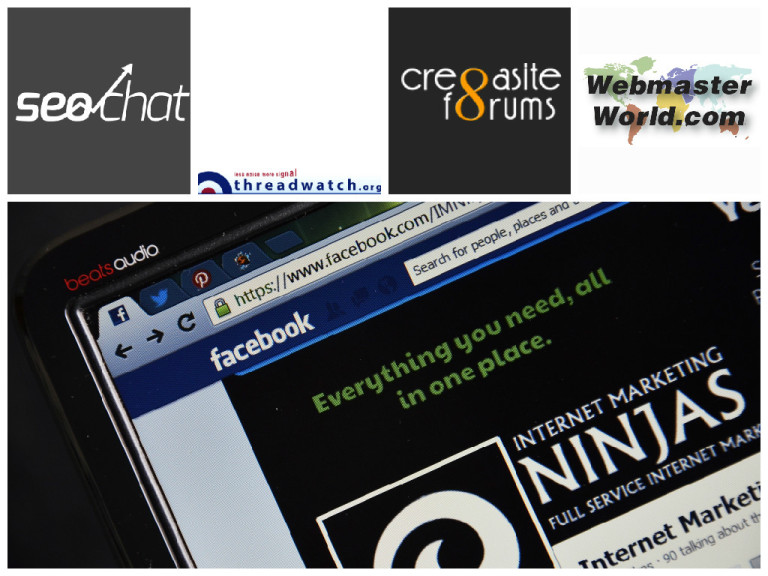 This week brings us news that Facebook Ad audience  metrics may as accurate as some advertisers imagine.
Additionally, an attendee at an event in Canada gets confirmation that click data does play some role in organic search rankings.
Also, EU renews a possible filter as part of copyright proposal
Facebook Ad Metrics Questioned by Analyst
Facebook Ad Metrics may not as accurate as some advertisers imagine. It was discovered that in some cases, Facebook data differs from census data. According to Facebooks ad buying website, it is stated that Facebook has a reach within the 18-24 demographic that is greater than the amount of teenagers and young adults in the United States.
Facebooks response was that, audience estimates do not match census date because they  "are designed to estimate how many people in a given area are eligible to see an ad a business might run. They are not designed to match population or census estimates". Other factors that may be to blame also include self reporting of age and usage of location data.
Over on webmasterworld, NickMNS commented that, "The census data cannot be trusted, as it fails to include bots in its data."
Google Search User Click Data Used in AI Models
Over on threadwatch, news that google is indeed using click data to inform Google Brain search, as surfaced from recent event in Canada:
@rustybrick Nick Frost, Head Google Brain Toronto/Canada just confirmed pogosticking part of Google Brain search algo, I have it on tape 😉 https://t.co/pouRARaegm

— Mike Kilinski (@mikekilinski) September 7, 2017
As noted on SERoundtable, it is not clear on if Nick Frost was referring to the training of models or if live search results are directly impacted. Over on Webmaster World, points of view were split on if pogosticking is a ranking factor or not.
What happens in an internet minute in 2017?
Shared over on thread watch is what happens in an internet minutes in 2017, including $751,522 spent online, 6 Million text messages sent and 452K tweets made.
Scientists, free software bods worried about EU copyright proposal
Copyright has been the subject of legislative tug-a-war worldwide, but nowhere is this more pronounced than in the EU, where there is great pressure to get something past. A number of proposals were considered in the past, including charging Google for scraping content, a link tax, and applying a Youtube-like filter against copied content. As the Register reports, even though this has fallen out of the press, it seems that the upload filter, mentioned above, seems to be back on the table. Free Software Foundation Europe and Open Forum Europe, argue that the possibility of filter false-positives will hurt people to collaborate on platforms like github.
Webmasterworld member graeme_p, notes that a major concern is," it kills fair dealing/fair use, because the finger print matching cannot tell if something qualifies for an exemption or not."
Search News Central Relaunched
View full discussion
Doc Sheldon has brought Dave Harry's website back to life, along with co-owner Rob Jones. The reboot will include an impressive set of contributors, including Ann Smarty and Kim Krause Berg.
Save