Quora is a very powerful, yet under-utilized marketing and brand building tool.
Let's not call it a tool though…
Quora is the community. Quora is the crowd-sourced knowledge base. Quora may be the future of Wikipedia because it's more flexible with anonymity and it has awesome built-in expertise metrics that can help search engines better understand the quality of content.
Why search engines are not yet using Quora for better understanding facts and answers is beyond me but they may in the future.
One of the great features of Quora is the reviews which were introduced in 2013
Anyone can request other members to review anything on Quora.. provided there's a topic for that product, company, movie, book, etc
So let's talk about topics first…
Quora Topics
Quora topics work for organizing questions. You can follow topics to customize your feed. You can add many topics to one question. You can edit a page dedicated to a topic to add the topic description and the picture.

If you are interested in learning more about Quora architecture, here's a good thread.
To create a topic that does not exist, simply search for it and you'll be prompted to create one: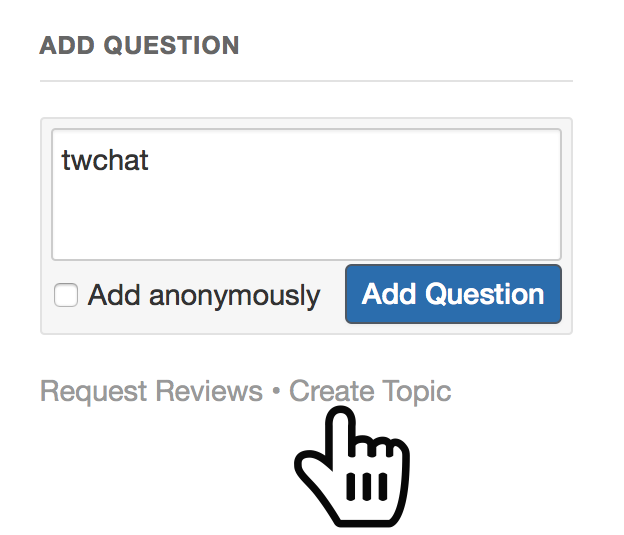 The new topic is also created when you add your company as your workplace, hence there are a lot of brand-focused topics even for smaller companies on Quora.
In most cases, if you have a moderately known brand name, your brand topic already exists on Quora and that's definitely something you need to be monitoring to keep an eye on new discussions and comments.
Another thing to keep an eye on is whether your brand topic description and picture are hijacked for you to promptly deal with that. Like Wikipedia, Quora is vulnerable to that…
If your brand topic doesn't exist, you can create it. Note that you cannot delete it after it's created and by creating your topic you may be inviting Quora users to discuss you (So if you currently have some major reputation problems, you may want to wait until it's quieter and your customers are happy before you give them one more place to rant)
Quora Reviews
Reviews are just another form of question and answer content on Quora, albeit with stars.
Most topics on Quora has a review functionality. Some topics are not reviewable (that's something determined and set by Quora admins) but in most cases these are generic concepts. Company- and product-related topics can be reviewed.
You can ask for review if no one did that before you: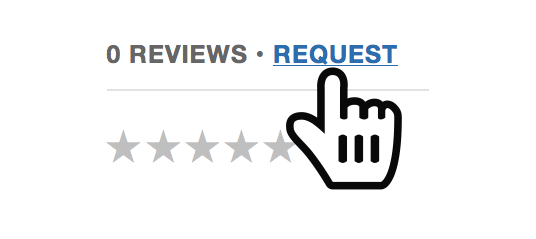 Or you can participate in reviewing if someone has already requested reviews: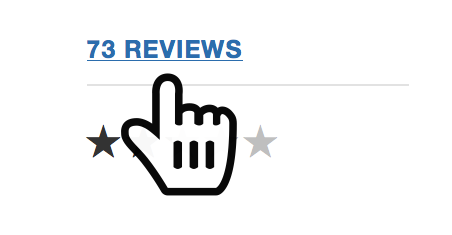 The reviews thread on Quora looks exactly as any other q&a thread: You can upvote / downvote / comment any review. Reviews are ranked mostly based on how many upvotes they have received.
Important: You can invite people to contribute, so make sure you invite your brand advocates to say a few words about you!
Feel free to review your own product but make sure you make it very clear why you may be biased!
You can also "promote" best reviews to your followers.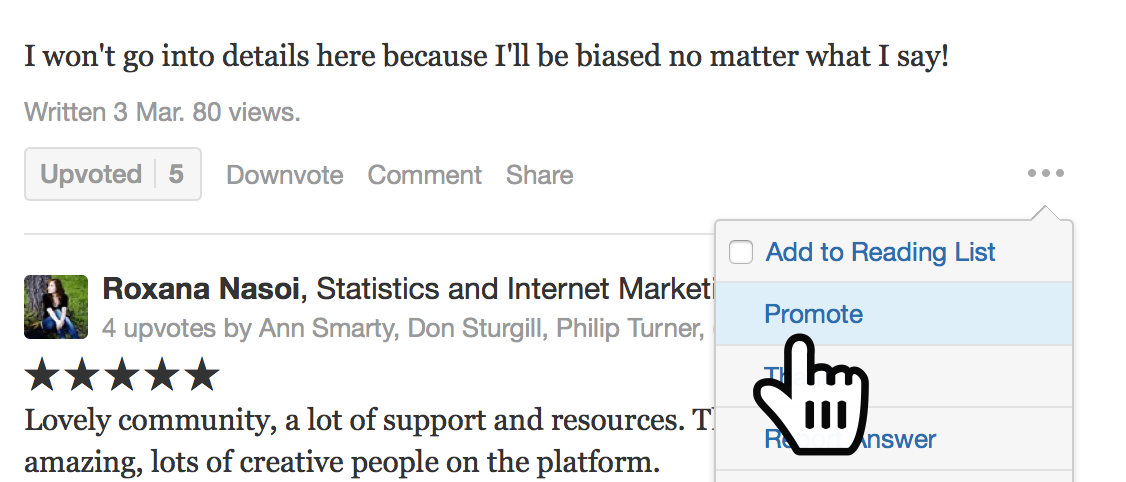 That feature relies on your credits: The more upvotes your questions and answers receive on Quora, the more credits you earn. You can then spend those credits on promoting any answers (yours or other people's) on Quora:

If you have any experience with Quora reviews, please share! I haven't seen this topic discussed at all!