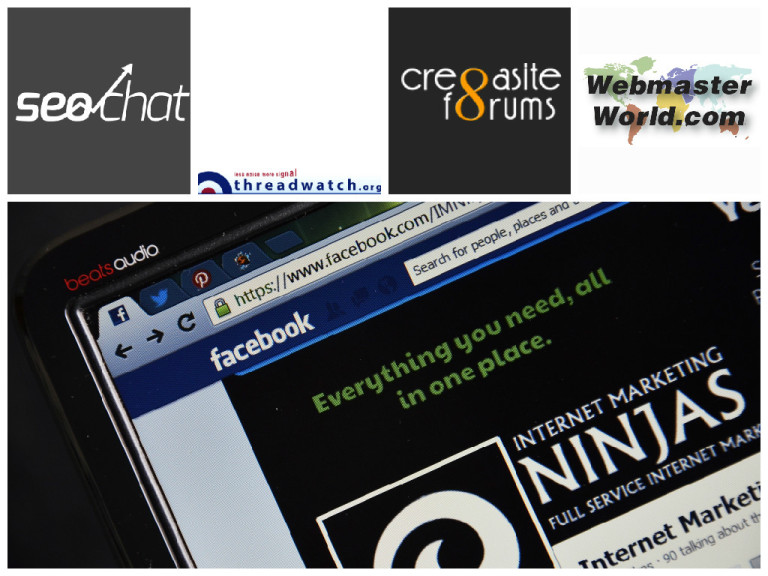 This week has seen some very interesting discussions around leveraging analytics for SEO, transparency in digital advertising, and of course some interesting technical SEO questions.
Analytics is THE engine of change
Member iamlost states a case for how analytics can be an agent of change for SEOs who are making do without keyword level metrics, proposing using the data to build detailed personas that can then be used for personalization, claiming that personalization and analytics can be an agent of change for SEOs.
iamlost then discusses an architecture that can be used to make this happen. Members then go on to discuss merits of using server logs vs analytics solutions and then cloud based analytics solutions, such as Google Analytics, and on premise solutions, such as Piwik.
FB Refunds Some Advertisers After Finding A New Measurement Bug
Tagor shows a snippet of a recent Wall Street Journal article about a recent wave of refunds to advertisers due to a metrics bug. Tangor goes on to state that this is the 5th of such bug reported by Facebook since September.
Members discuss their own experiences about how ad clicks tend to fail to "make it across the register" to Google Analytics, and discuss the overall transparency and effectiveness of Facebooks ads.
Google's AdHub (beta), system might just connect ads to offline buyers
Over on Threadwatch, Google stated that its adhub is able to connect online interactions to offline purchases by tracking credit card transactions.
Although the announcement has drawn criticism from privacy advocates, such a measure is sure to further bolster ad sales due to the increased visibility into how transactions are originated.
Twitter Takes Advantage OF Personalization For Ads
Members discuss how twitter personalization may work and how twitter is grouping users, with sometimes amusing results.
Twitter is now 'adding' perceived gender (from behaviour) to accounts that have declined to specify (last sentence in quote below).
Redirecting All Site Traffic From One Domain To Next – Concerned?
Member optisite is looking to sunset a website that has lots of backlinks but is concerned about potential impacts. Members discuss best steps to take.
Keyword Linking Ranks Wrongs Pages
Member timemachined discusses a cases where a page with an outbound link going to another page is ranking for the the target queries of the other page.
Members discuss potentials next steps to fix this issue if internal linking is causing keyword cannibalization of content.
I think the keyword linking would perform as you intend if there was enough additional content and specific keywords/phrases supporting it.
Martinibuster contributes:
1. Anchor text within a web page is said to be a signal of what that web page is about.
2. It's possible your page is not structured correctly to communicate what it is about. Run your code through the W3C Validator and tick the box for the OUTLINE to visualize your page hierarchy.
Join the threads to follow the discussions and contribute your own thoughts!