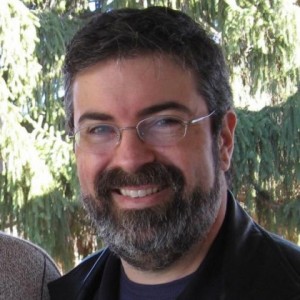 This past fall I went to Vegas with 8 of my Ninjas for Pubcon. Not only did we make some great connections with people who are now clients, but we also made several other great connections. One of my Ninjas, Sean, met Rick and had a few great talks, but unfortunately I wasn't able to connect with Rick then. Sean brought Rick's name up a number of times over the next week, so I reached out to Rick and we exchanged several emails where we found we were both kindred SEO spirits.
Rick then spent the next few months doing some analysis on several of our clients, and I was convinced that Rick had several skills, and ways of looking at things that really complimented our business. Rick also wrote several blog posts (which we'll be publishing soon!) that also convinced me that Rick is just what we could use. More SEO knowledge to pass down to nearly 100 employees, and another great voice on our blog.
A few weeks ago Rick came to our office for a visit for a few days, and again, it was verified that he's just what we could use on our team, and we're both on the same page as far as how to develop the future of the company as we continue to morph into a full services internet marketing company.
Rick was a blogger for a few years for the Bing Webmaster Center blog, as well as serving as an in-house SEO consultant for the Bing content vertical teams (such as Bing Travel, Bing Shopping, etc.) Rick is also a columnist on Search Engine Land, and soon you'll be seeing a lot of Rick on our Blog.  Rick is also working with our Internet Marketing Ninjas Reporting Team giving out advice and solutions to our clients.
See the official press release here: Rick DeJarnette Joins Internet Marketing Ninjas.
Welcome Aboard Rick!
I'm Feeling Lucky,
Jim