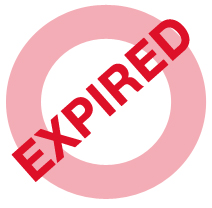 There's an interesting thread over at SEOchat forums that brings us back to the "expired domains" question:
Is it still a good idea to buy expired domains?
I am sure you have heard quite a few success stories about investing into expired domains, however that's kind of a "hit or miss" tactic:
It is hard to identify red-flagged sites (which were dropped out of Google index) and if you buy something with a bad record, it is not going to be easy to clean it up. For example, if the domain was once part of the grey-hat domain network, it will too hard to get rid of that reputation.
There's lots of scam in that niche now: If you are not really experienced in that industry, you are likely to fall prey to some. Imagine if that domain is in the blacklist for email or forum spamming or any other illegal behavior.
Most metrics you use to check the domain will be outdated: The expired domains may be out of Google Index and have PR0 but still be a good valid domain. You never know especially if there has been no or little content on it for quite some time.
Conclusion: If you are buying expired domains for testing and don't invest too much, you are good to go. Otherwise, stay away.
---
Tools and Further Reading
What are your thoughts?