Everyone is discussing everyone online these days. Someone may be discussing your brand at this very moment and you'd better be there to engage!
Online reviews are becoming more and more important: They influence buying decisions and your business growth!
Some stats:
---
Here are some online reviews stats from the travel industry:
Average number of reviews for a hotel – 238
Percent of travelers who find user reviews important 81%
Percent of travelers who won't book a hotel without a review 49%
Percent of travel reviews written by women – 53%
A one-point increase in a hotel's average user rating on a 5-point scale (e.g., from 3.8 to 4.8) makes potential customers 13.5% more likely to book that hotel.
More than one third of consumers will not book a hotel room without reading reviews first.
90% of travelers avoid booking hotels labeled as "dirty" in online reviews.
A negative review or comment on the Twitter, Facebook or Youtube Web sites can lose companies as many as 30 customers.
Consumers were willing to pay between 38% more for a 5-star rated hotel than for a 4-star rated hotel.
Consumer reviews are significantly more trusted — nearly 12 times more –than descriptions that come from manufacturers.
Online reviews are also incredibly visible in Google SERPs: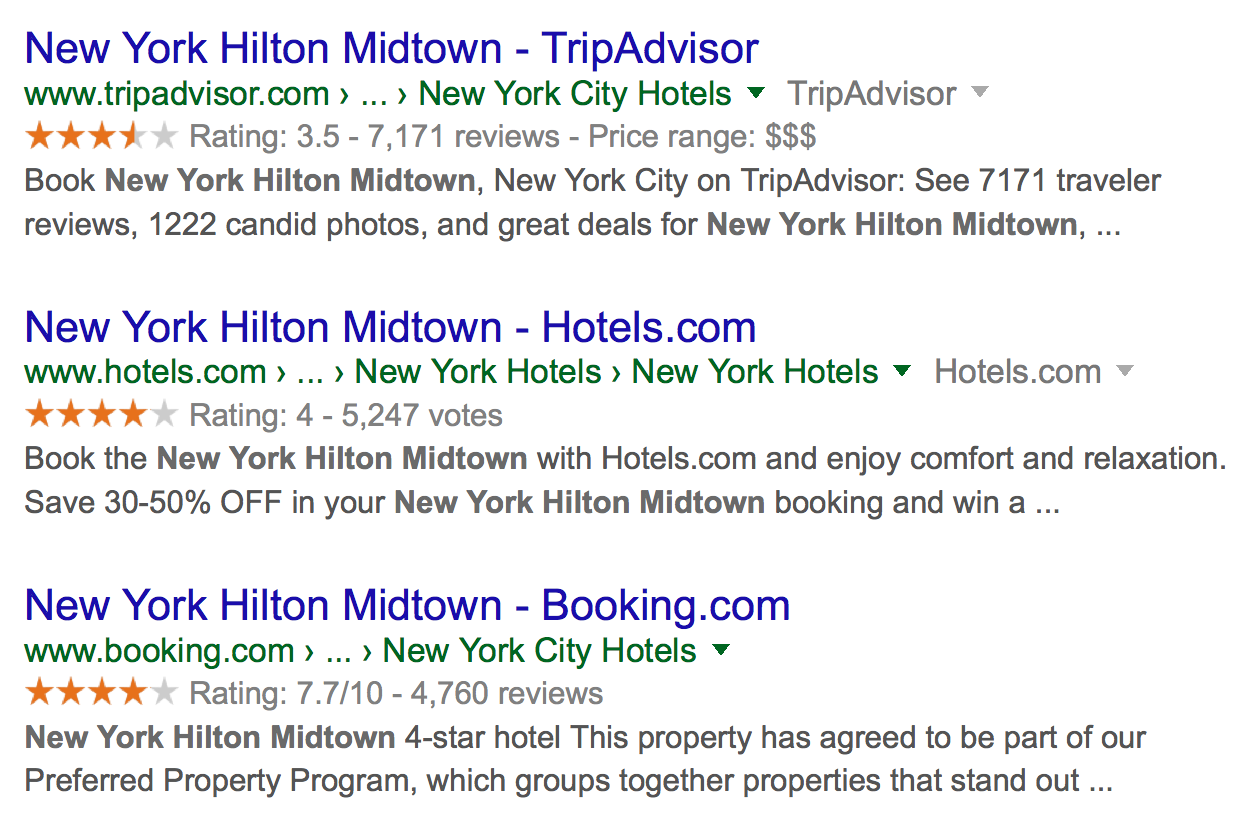 As well as in the knowledge graph: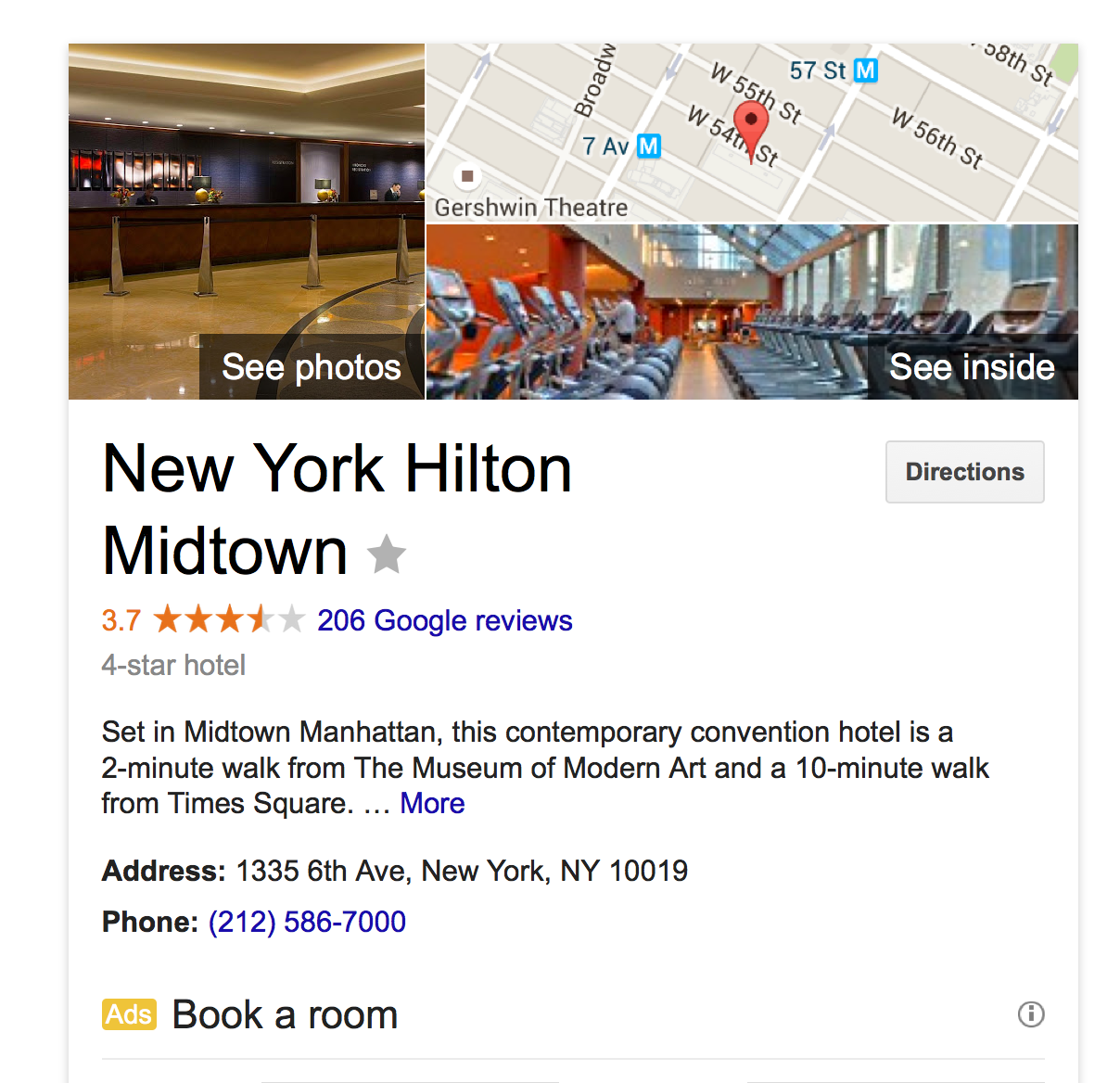 Online reviews are crucial for your business and they are only going to be more important year by year!
Start monitoring and properly managing your online reviews now!
Do you have your favorite examples on how (not) to manage your online reviews? Please share!
Contact Internet Marketing Ninjas and we'll help you handle your online review properly!