If you rank for a commercial phrase, you are much more likely to be under radar (the more valuable phrase, the more chances are you may be penalized)
The data takes time to refresh.
---
Panda Updates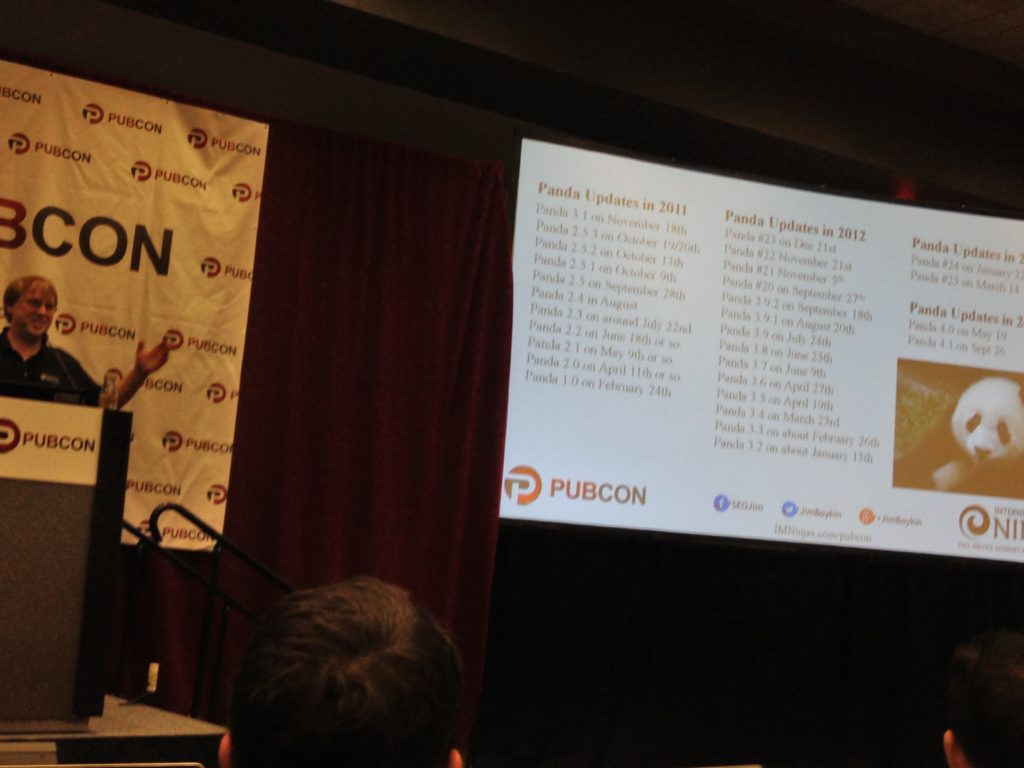 ---
Penguin Updates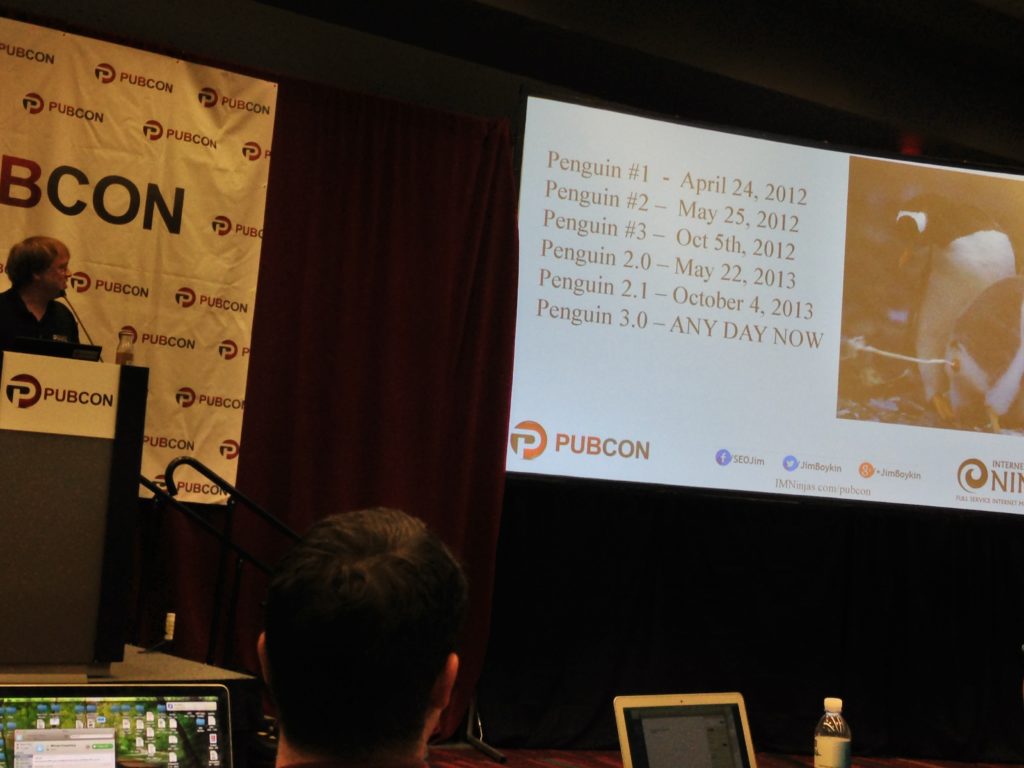 (Penguin 3.0 is due any time now. October, 4 is the last time Google made a Penguin refresh.)
Monitor your links, do pre-emptive link pruning and Disavow.
Don't use services that guarantee to get you out of Penguin update for cheap! Read more about this here
---
Payday Loan Updates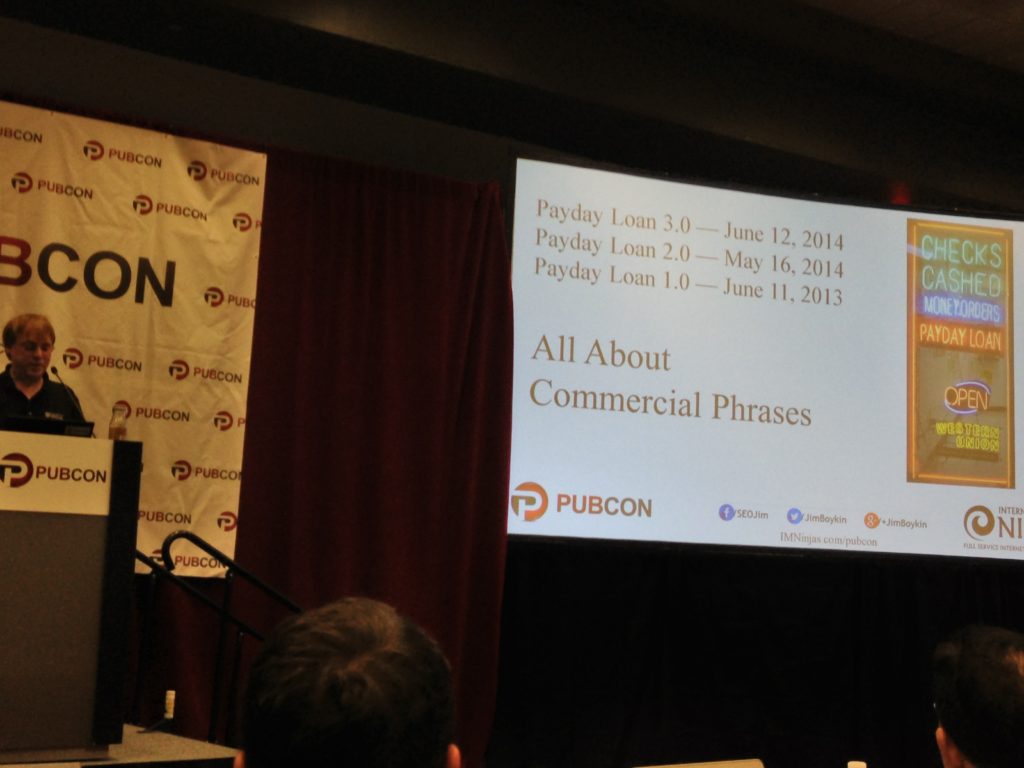 Those updates target all commercial phrases (high cost-per-click volume + high search volume. Use Spyfu to identify those)
---
Page Layout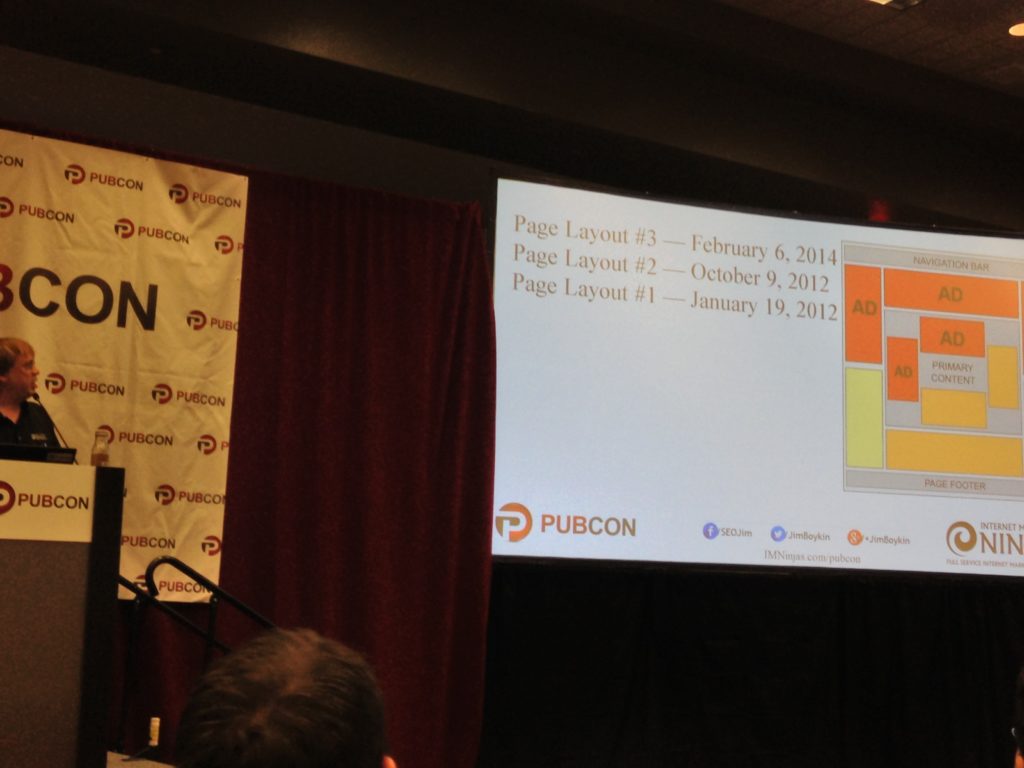 Ads above the fold…
---
Pigeon Update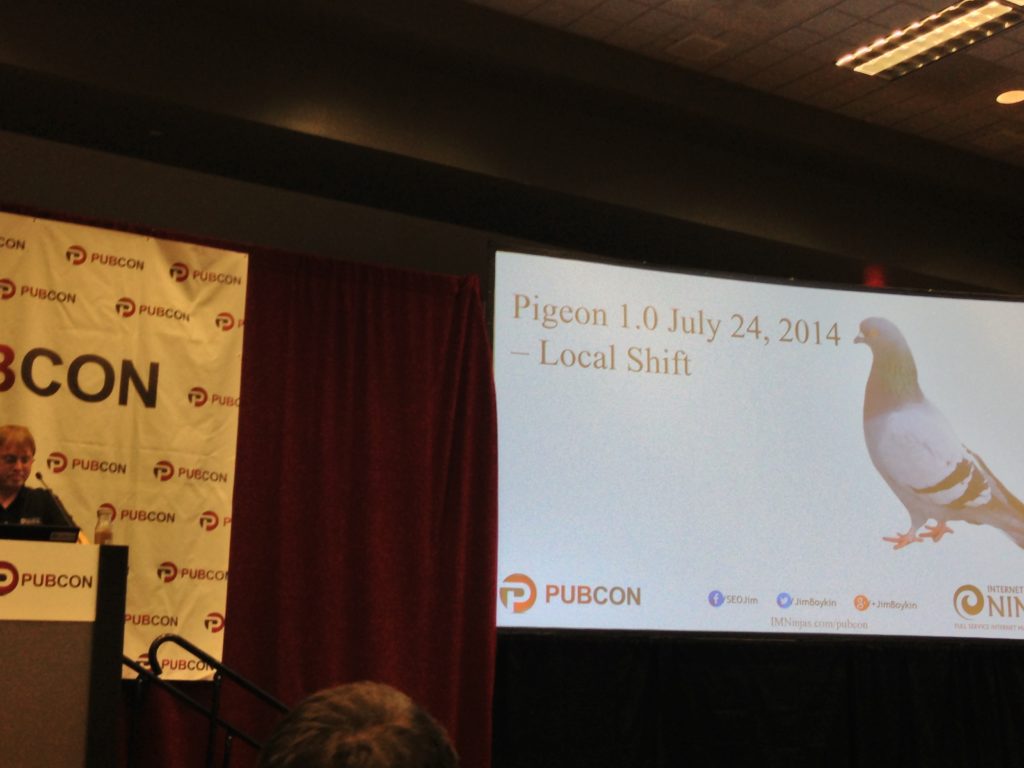 Local search results
---
Hummingbird Update
(September 26 2013)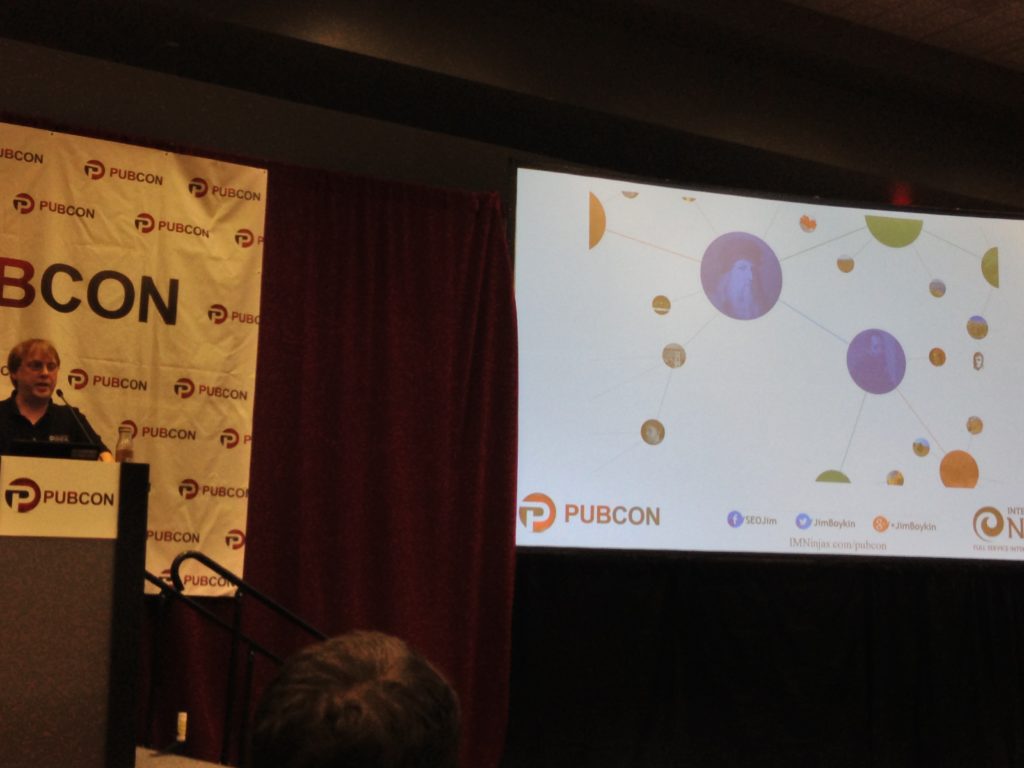 ---
More Updates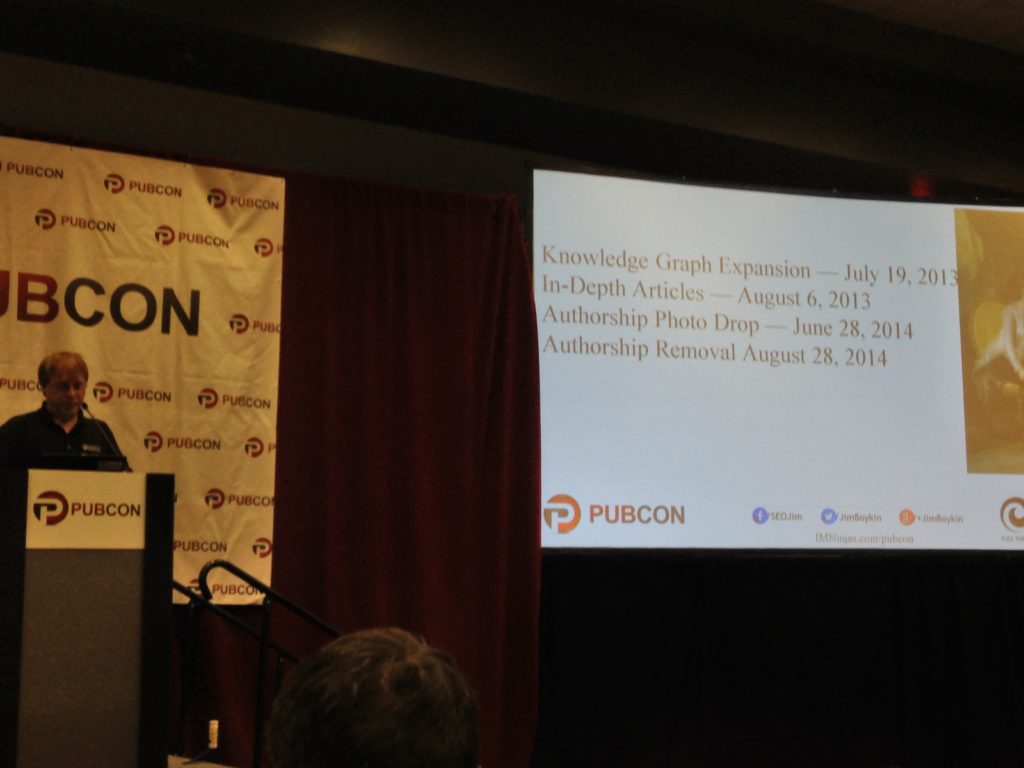 A few words about Google Authorship update:
Google Authorship is dead but Author Rank is NOT #pubcon @jimboykin pic.twitter.com/bFpB0cP1U8

— Ann Smarty (@seosmarty) October 8, 2014
---
What can I do to send good signals to Search Engines?
Google will always value what others say about you more than what you are saying about yourself. To get real citations: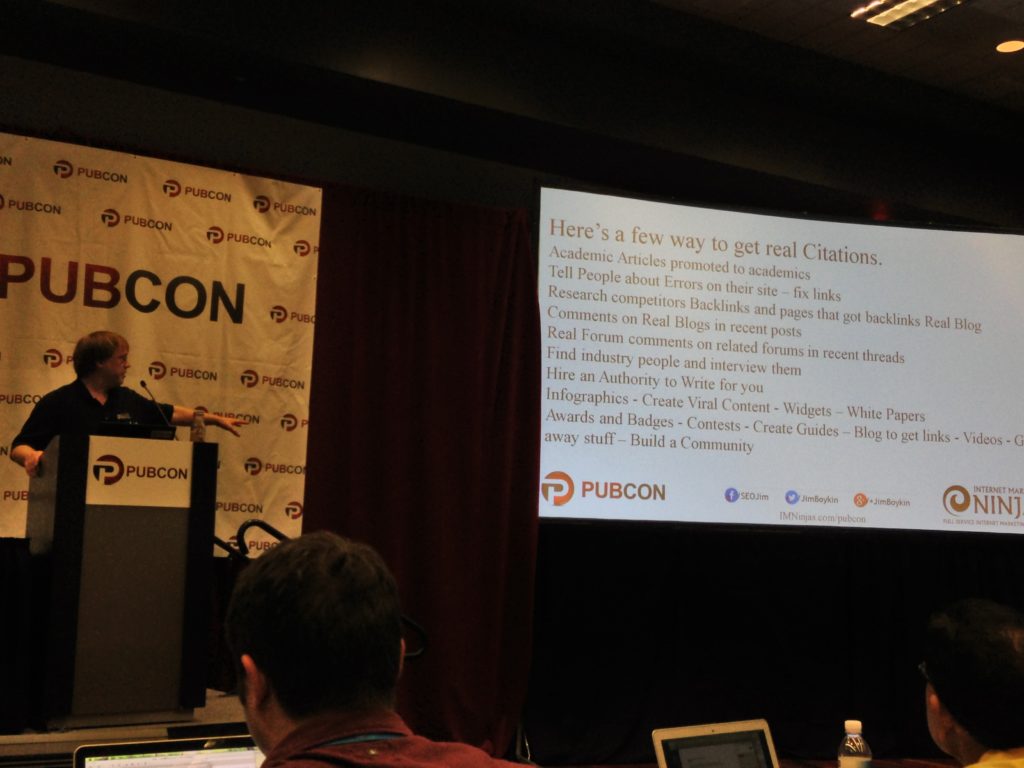 Become a big brand! Brands win in almost any update! Identify niche influencers and approach them!
Turn influencers into brand evangelists! Via @jimboykin #Pubcon #Pubcon2014 pic.twitter.com/Ef3jnX2cg0

— Ann Smarty (@seosmarty) October 8, 2014