Content marketing is what's hot today. Everyone realizes that content is the basis of any other marketing tactic you are thinking of, so everyone is into content nowadays.
As a result consumers are dealing with the huge overload of content – which means attracting attention and building loyalty through content is harder and harder.
Aggregating your content marketing efforts and streaming them into yet another channel accomplished a few important goals:
Builds one more digital asset for your (personal) brand
Gives your visitors one more way to subscribe (and thus builds loyalty)
Allows your community to follow your third-party contributions
---
Create One Place to Read Your Articles: Contently
Sample profile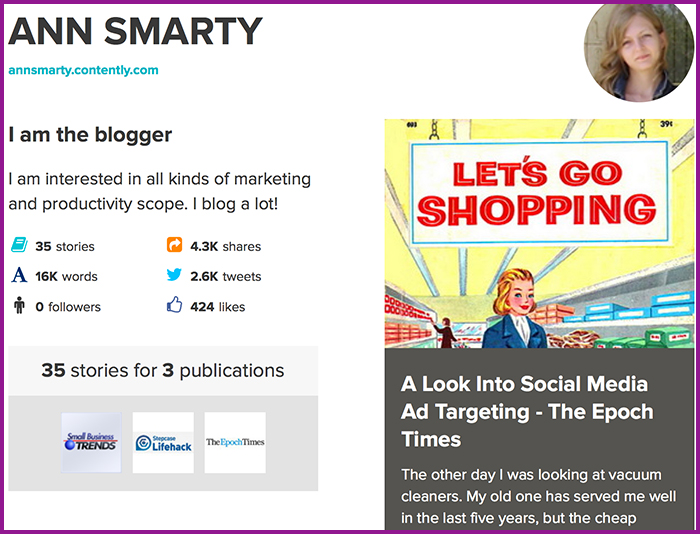 That's a very new tool that lets you join, add the columns where you contribute. Contently will them aggregate your contributions across added platforms and create a neat-looking magazine-style portfolio.
It looks like a good way to aggregate your contributions all over the web, something similar to what I was building earlier, but much easier to accomplish.
---
Let Your Blog Readers Access Your Best Articles Elsewhere: WordIz Widget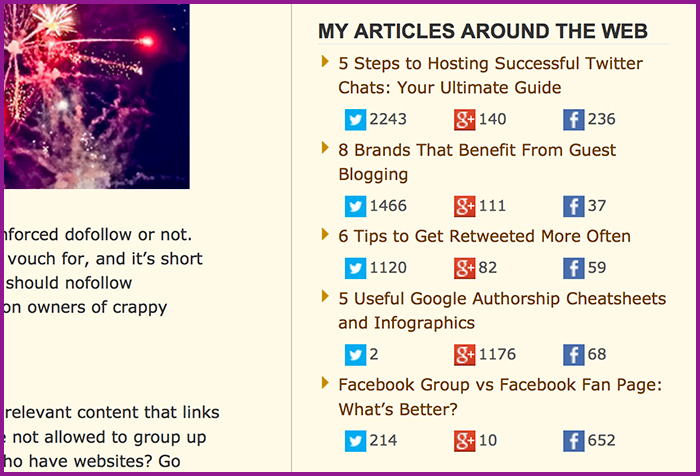 To make this work:
Connect your columns to your Google Plus "Contributor to" section (which is something you are probably already doing if you are using Google Authorship)
Register an account at WordIz and let the tool investigate your articles (those that are verified with your G+ account)
Install WordIz widget to your blog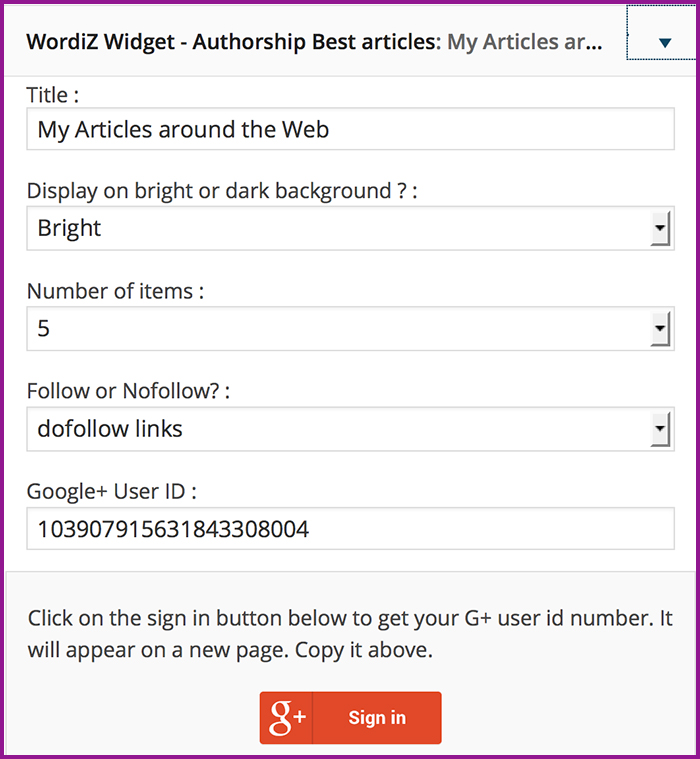 WordIz goes through your sites in Google Plus "Contributor to" section, finds articles signed with your Google Plus link, ranks them by the number of social media shares they accumulated and shows most popular of your articles in your blog sidebar.
This way you can leverage your blog community to build popularity of your articles across the web, hence consolidating your efforts.
---
More Tips for Aggregating Your Content from Around the Web
Making sure your content spreads is as essential as creating great content. You cannot automate everything but some of these tools and tips will at least help you scale some part of the process!