Being obsessed with Instagram has become the new being obsessed with Facebook. While the website has yet to outgrow Facebook and Twitter, users are extremely dedicated to their feeds.
With Instagram being one of the fastest growing networks on the web, it is time people began using it more seriously. The problem is that it is still in many ways an unknown entity. How do you make the most of your Instagram content?
With Instagram being one of the fastest growing networks, it is time people began using it seriously
Click To Tweet
There are three ways you can try.
1. Archive Your Instagram Content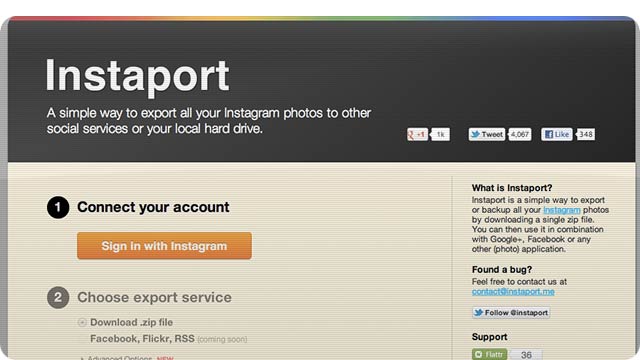 First is making sure you keep that content available. Too often a user will upload a photo with filter and delete the original to make space on their mobile device. Understandable, but a mistake. What happens if you lose that account?
If you Google Instagram one of the popular follow up phrases is "deleted for no reason". It happens all the time, and some incredibly popular Instagram accounts have been deactivated by the site, hacked, or otherwise altered in ways that are permanent.
You need to archive your content to back it up. While there are several options for doing that, my personal favorites are:
Instaport – A quick and easy way to quickly grab and download all Instagram photos and download them to your computer. It compresses them into a manageable and size controlled Zip file.
Archive Social – An archiving service for multiple social networks, Instagram included. Great if you want to save content on other platforms, such as Twitter, Facebook, LinkedIn and Google+.
IFTTT – An If This Then That script that will take all of your photos on Instagram and automatically back them up on Evernote. You can set this up to capture new Instagram images as you post them, so you don't have to continually update your backups.
2. Integrate Your Instagram Content Into Your Blog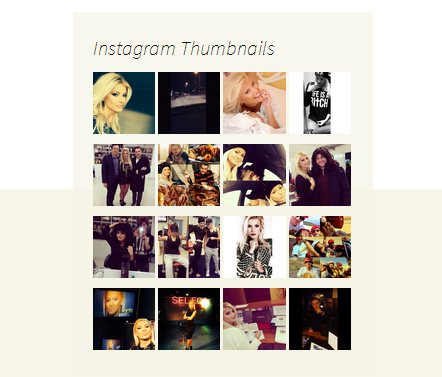 If you want Instagram photos to work for you, they need to spread beyond the platform itself. Your site should always consolidate whatever else you are doing online, including your Instagram shares.
You can cross share, but a better option is to move beyond social media as a whole and integrate your content into your blog. WordPress makes this pretty easy, with plenty of tools to get you going. such as:
Instagram Slider – What makes this slider unique is that it allows you to specify how often to check for updates on your account. You can set it into hours, which lets you choose based on how long it may take the majority of your visitors to see new images before they change. It displays up to twenty pictures.
Instagram for WordPress – If you want something simpler and smaller, this is a similar widget to the one above. But it only displays up to five images, and there is no time selection. So you put in your Instagram account name (or any account), and it will pull them regularly. It is good if you don't want to deal with a lot of details and the frustration of API.
Yakadanda – If you don't mind API, this plugin is much more thorough. It show both images and videos, based on elements you choose like liked, tagged, recent feed, etc. Due to the short code you can display up to 380 images at any given time.
3. Monetize Your Instagram Content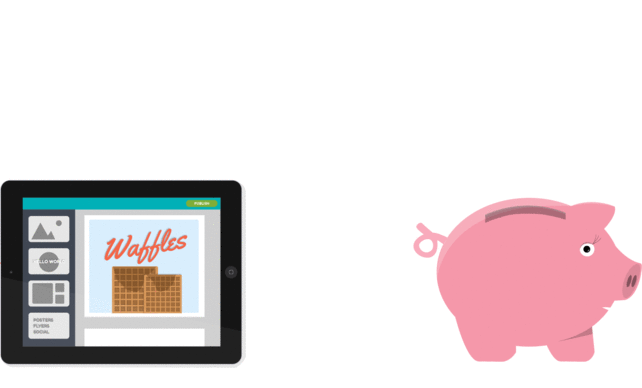 Monetizing on Instagram may feel like the Holy Grail to many users. But it is totally possible… really! Photographer Daniel Arnold took it to its extreme by making $15,000 in one day by asking followers if they would like a physical print of any of his images.
He was not famous. He didn't have millions of followers (he was in the hundred thousand range), and he used no marketing gimmicks or formulas to achieve it. All he did was ask, and his followers responded in droves.
This proves that monetization is not only possible, it is completely reachable. You just have to find a way to present the opportunity for your own situation. Even if that is just a matter of generating leads that end in profit elsewhere, like back on your site.
Do you have a tip for making the most of your Instagram content? Let us know in the comments!