There may be some valid reasons you may want to see where each page is linking out to (meaning internal and external outbound links):
See how relevant and trustworthy links on your clients' page are (to possibly identify a penalty)
Research your own link neighborhood (are there any obviously paid/optimized links standing next to yours?)
Identify broken or outdated / expired pages
You name it!
Today's collection of tools is fun, easy and free and they let you research any page outgoing links from different angles (the best way to use them is to use them together!)
---
1. Page Internal / External Link Analyzer
Just give it any page and it will break the outgoing links in two groups: External and Internal. You'll see the link count within each group as well as anchor text used to link.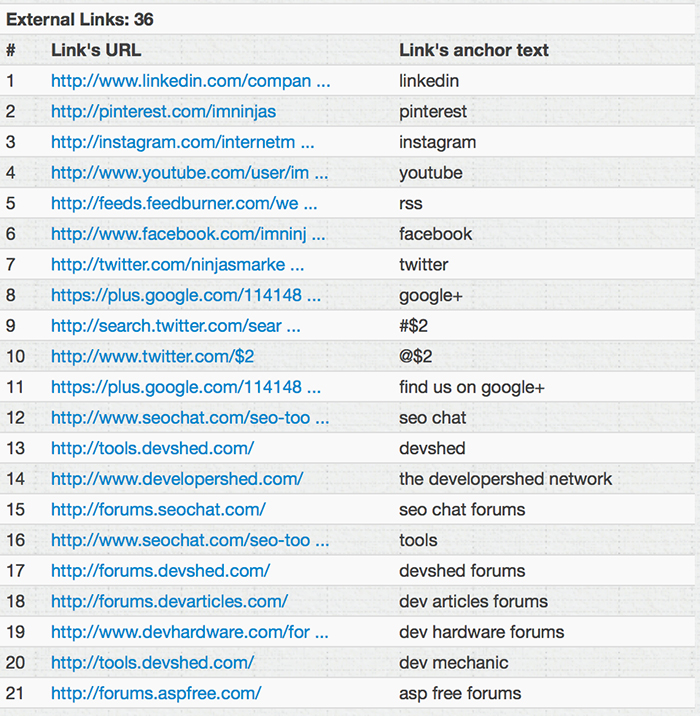 The best feature of the tool: The birds-eye easy-to-consume report of any page links
---
2. Link / Header Response Bulk Checker
This is one of the most useful tools I've ever seen. It will crawl any page you input and return the list of outgoing external links while also showing:
Response code for the linked page (Tip: Quickly identify broken links and sneaky redirects!)
Title tag of the linked page (Tip: Quickly identify irrelevant links!)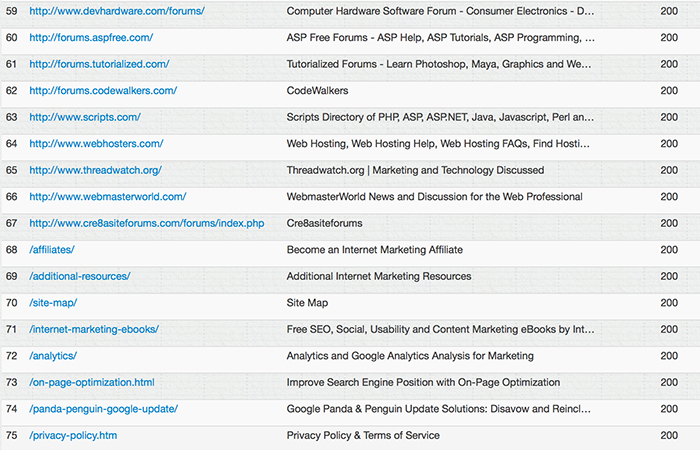 The best feature of the tool: The ability to see how relevant the "outlink" profile is (judging from the anchor text)
---
3. Online Crawl Tool + Google Sitemap Generator
This is a very comprehensive tool: It gives you much more than simply the list of links; but yes the "outlink" report is included. It will crawl the whole site you'll input and you'll be able to see outbound links as well as:
The page each link was found on
Link text
URL
Status code
Nofollow attribute (if it's applied)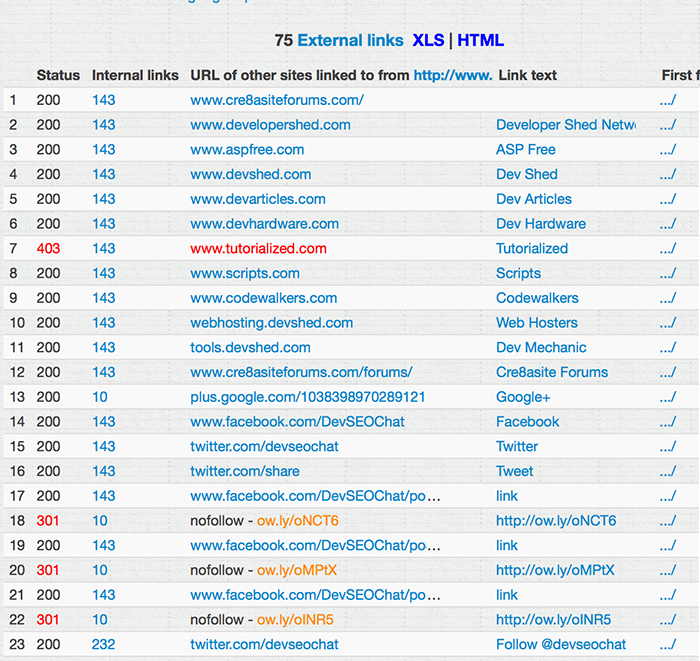 The best feature of the tool: The ability to see all errors in a separate report.