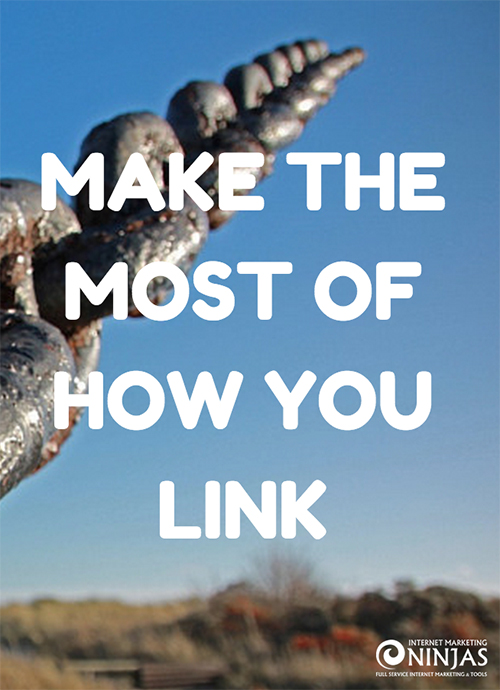 Linking is art…
You may fail to realize that but linking is much more than just providing more context to whatever you are writing about.
Linking is the way to bring up your old content, make your site more trustworthy and, yes, build connections with niche influencers.
Here are a few tips for you to make the most of how you link:
Link In-Context
---
There is nothing stopping you from linking to other posts within your site, and you should be doing this already. But you might not realize just how important this step is.
If you aren't putting at least a few links to related posts within your text, you are missing an opportunity for increased traffic to old content. This is also a way of getting the most out of the older content itself, which can pass from the public eye very quickly.
You may also want to consider getting a plugin that strategically interlinks your blog content: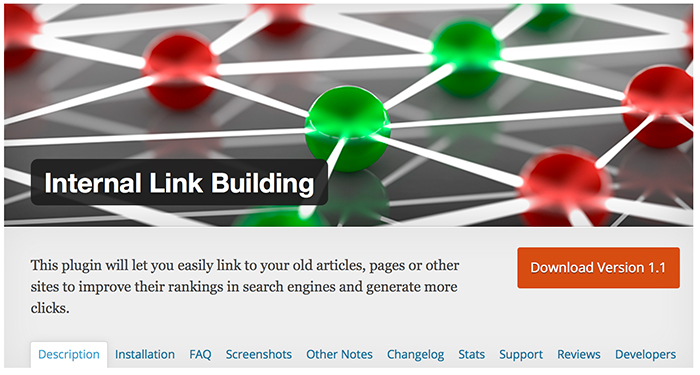 Download the free plugin here: Internal Link Building WordPress Plugin
It lets you specify which phrases you'd like to automatically link to which blog posts of your site to better highlight your blog important articles.
Link to Build Connections With Influencers
Smart linking lets you build connections with niche influencers
Click To Tweet
You want your links to be shared out. You could either do that by targeting a whole bunch of people with limited reach, or a few people with unlimited reach. That is where influencer relationships come in.
Building a connection with an influencer who is seen as an expert in your field will give you access to their lists. It will also boost your own authority. People will be more likely to share you themselves, creating a ripple effect.
Mentioning influencers in content (many of them have alerts set up to catch mentions), and direct interaction will be the most effective. You may even want to ask them for interviews or quotes, which will give you a direct connection to build on.
I shared some tips on how to build connections with bloggers through linking in the first part of this old (but still valid) presentation:
To recap:
Find real bloggers to link to (NO business blogs or huge magazines -> They don't interact much)
Link to actively-interacting bloggers (Those who always reply to comments)
Link to amateur/hobby bloggers (Avoid professional bloggers who may be making money by selling links)
Important: Link to POSTS (not home pages, category pages, etc.) because trackbacks will come as the comment, so the influencer will notice and come to your site!
Advanced tip: When linking, try mentioning the site name AND/OR the author's name AND/OR the author's moniker / Twitter username


---
Link to Build Trust
Links make your content better, more trust-worthy and resourceful
Click To Tweet
Let's not go into a never-ending discussion whether Google is using outbound links as signals of the page authority.
It doesn't matter!
What matters is how well your page serves the user: Will the user (1) stay on your site, (2) clicks a good link that better serves him / her or (3) go back to search results.
(1) and (2) are equally good in most cases provided the user got what he/she wanted.
(3) is the worst scenario which means you failed to give what they came for.
Treat the links as something that helps your user and answers their questions in a best possible way. Link to related concepts, official resources and pages that serve a different user intent than yours.
Links are meant to improve the quality of your content: They make your site better and more resourceful.
Conclusion
Linking is not about "voting" for another page as we got used to perceive them. Linking is what connects you to the web and gives your content wings!
Do you have any tips to go on this list? Let us know in the comments.